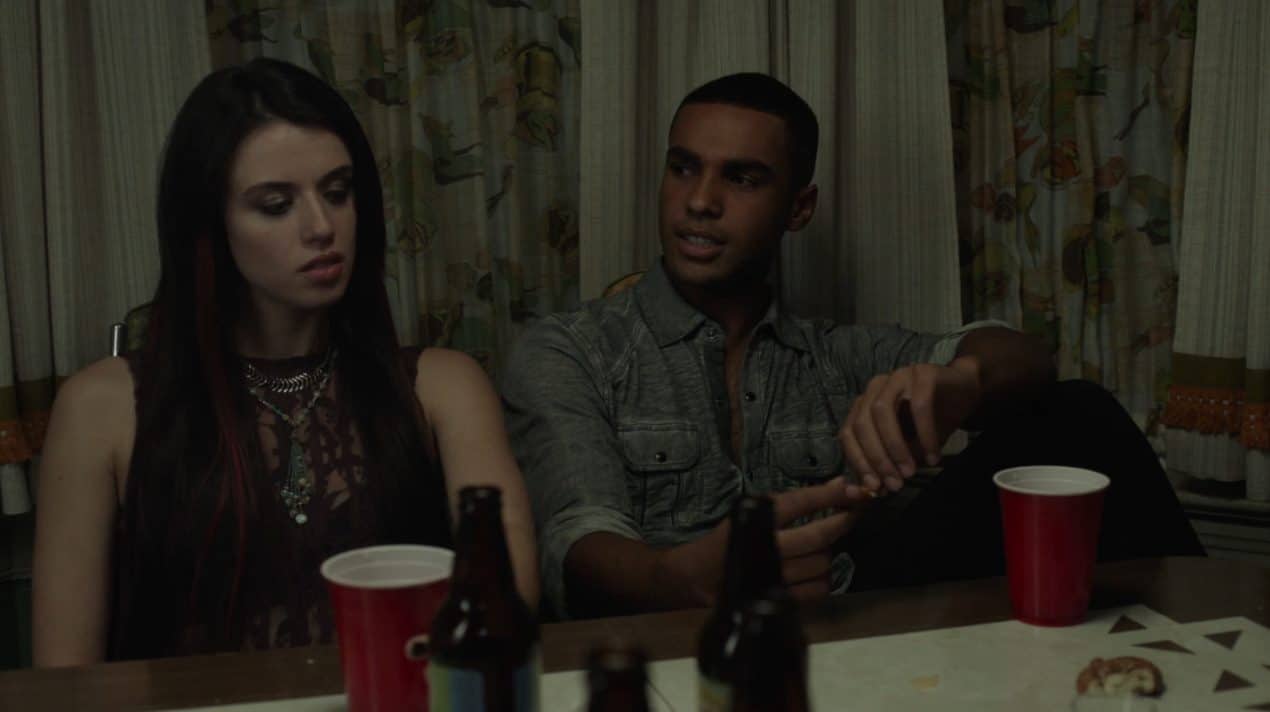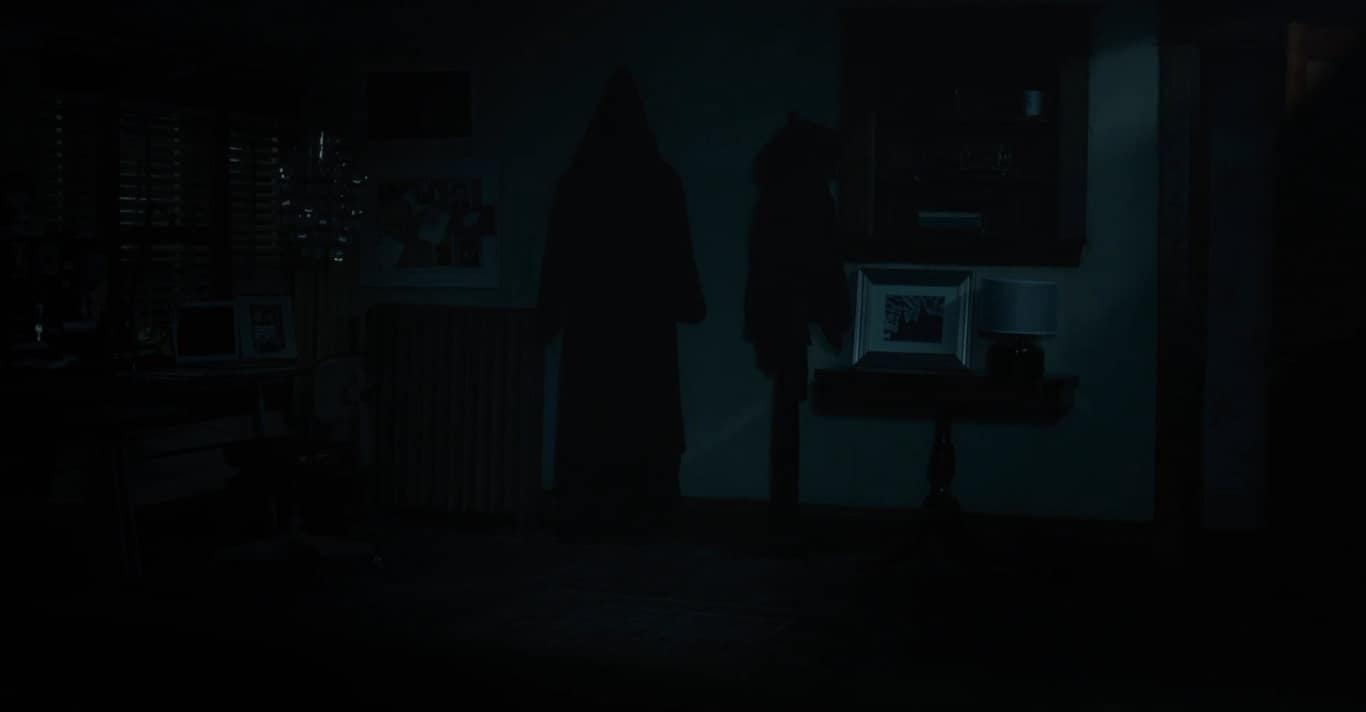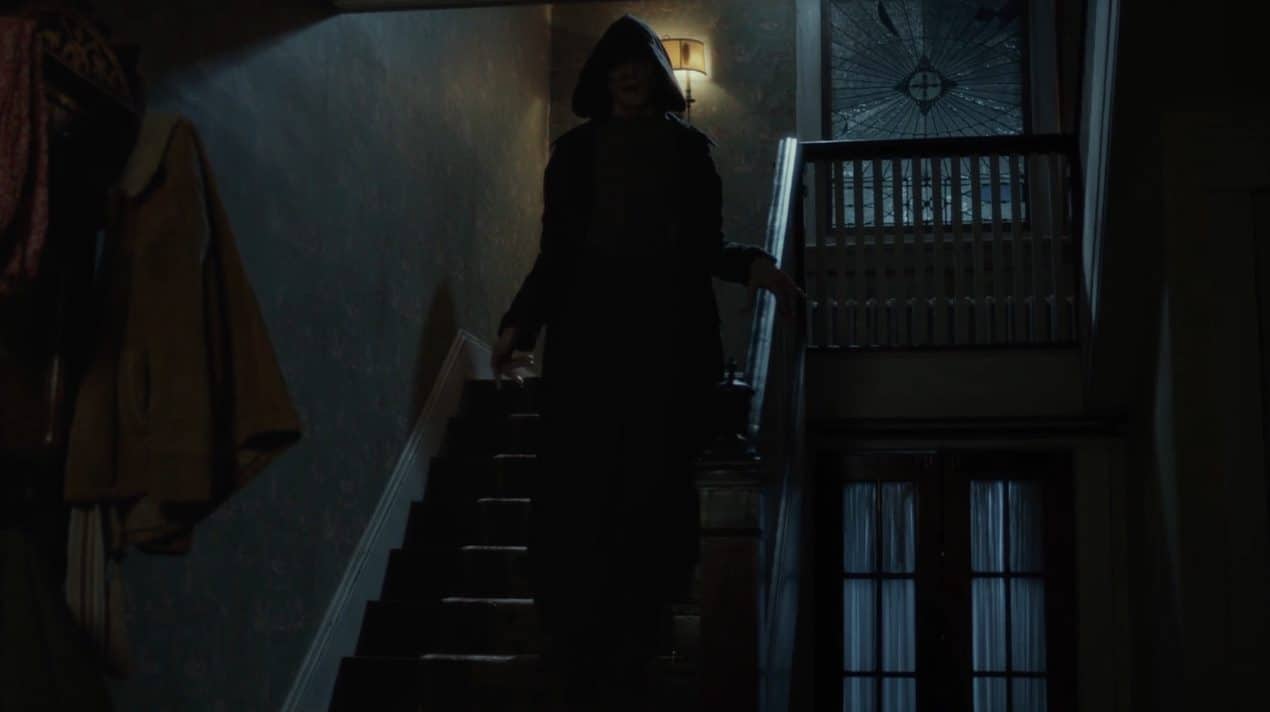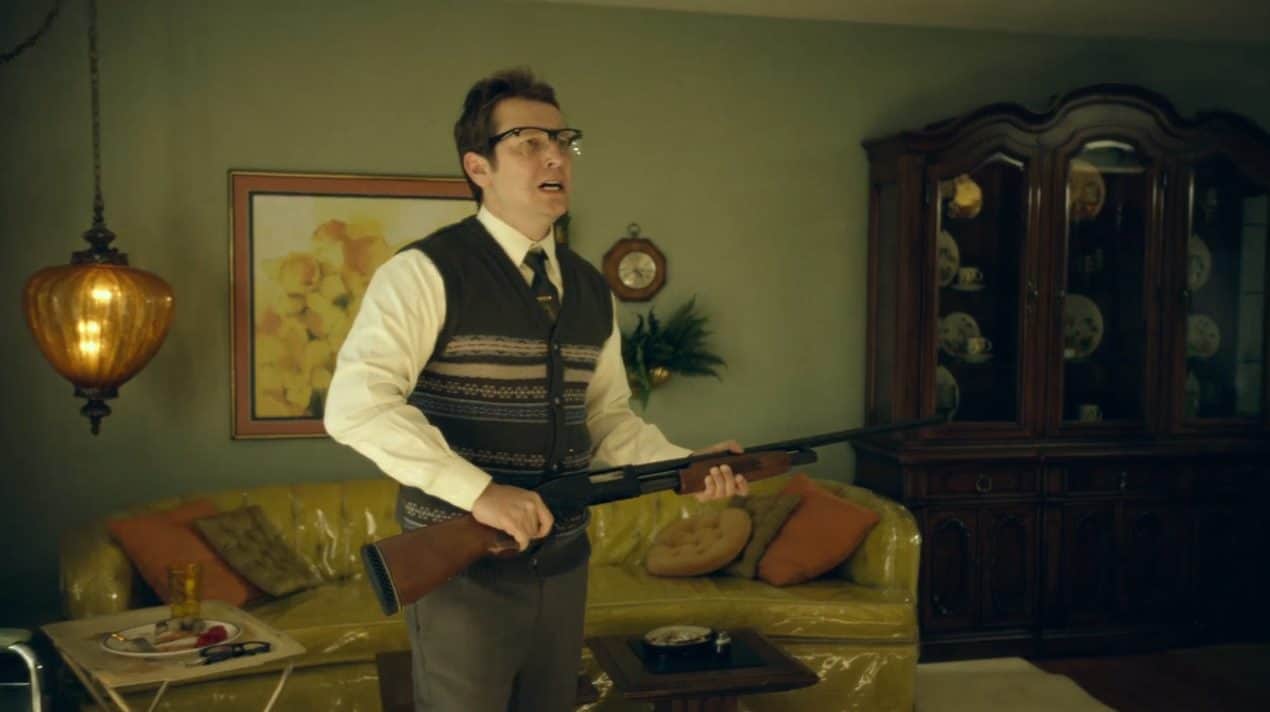 Synopsis: Three friends inadvertently release a mysterious entity that is responsible for some of the most unspeakable acts of evil committed by man throughout history.
Director: Stacy Title
Runtime: 100 minutes
MPAA Rating: Unrated
IMDb: 4.3/10  Rotten Tomatoes: 23%
Netflix (US): No
Jump Scares:  13 (3 major, 10 minor)
Jump Scare Rating: Poor acting and a general lack of atmosphere undermine the few potentially scary moments in The Bye Bye Man.


WARNING: The jump scare descriptions listed below may contain minor spoilers
Show Descriptions
Jump Scare Times
13:55 – A door slams.
14:19 – A load noise as Elliot enters the room through a beaded curtain may startle some viewers.
26:19 – After Elliot says "The Bye Bye Man" there is a high pitched screaming noise and the candle blows out.
39:03 – Accompanied by a loud sound effect, Elliot sees a dog walking across a doorway.
42:31 – The coat hanging on the wall suddenly morphs into the Bye Bye Man who walks towards Elliot.
47:39 – The lecturer slams his book on John's desk.
52:39 – During a tense scene (where the Bye Bye Man sits closer and closer to Elliot), the librarian suddenly appears in front of Elliot and starts yelling at him.
54:16 – The Bye Bye Man suddenly appears in the reflection of the shop window.
1:01:38 – Sasha looks at the detective's face and her eyes and mouth are covered in blood.
1:11:41 – Mrs Redmon yells out "leave".
1:19:10 – Elliot turns around and the librarian is standing directly in front of his car.
1:23:24 – John turns around and sees a bloodied Kim standing in front of him.
1:26:07 – A young girl sees her parents is bed with blood coming out of their eyes and mouth.
(Major scares in bold)
Download a .srt file of the jump scares in The Bye Bye Man [more info].