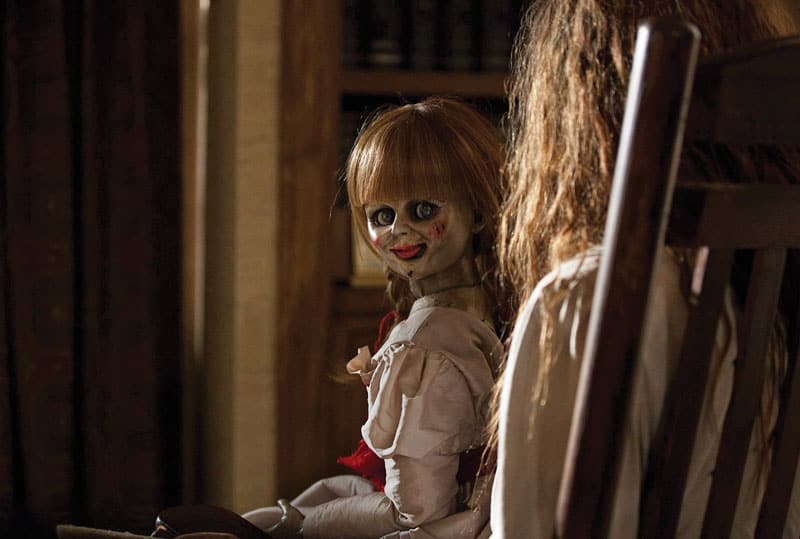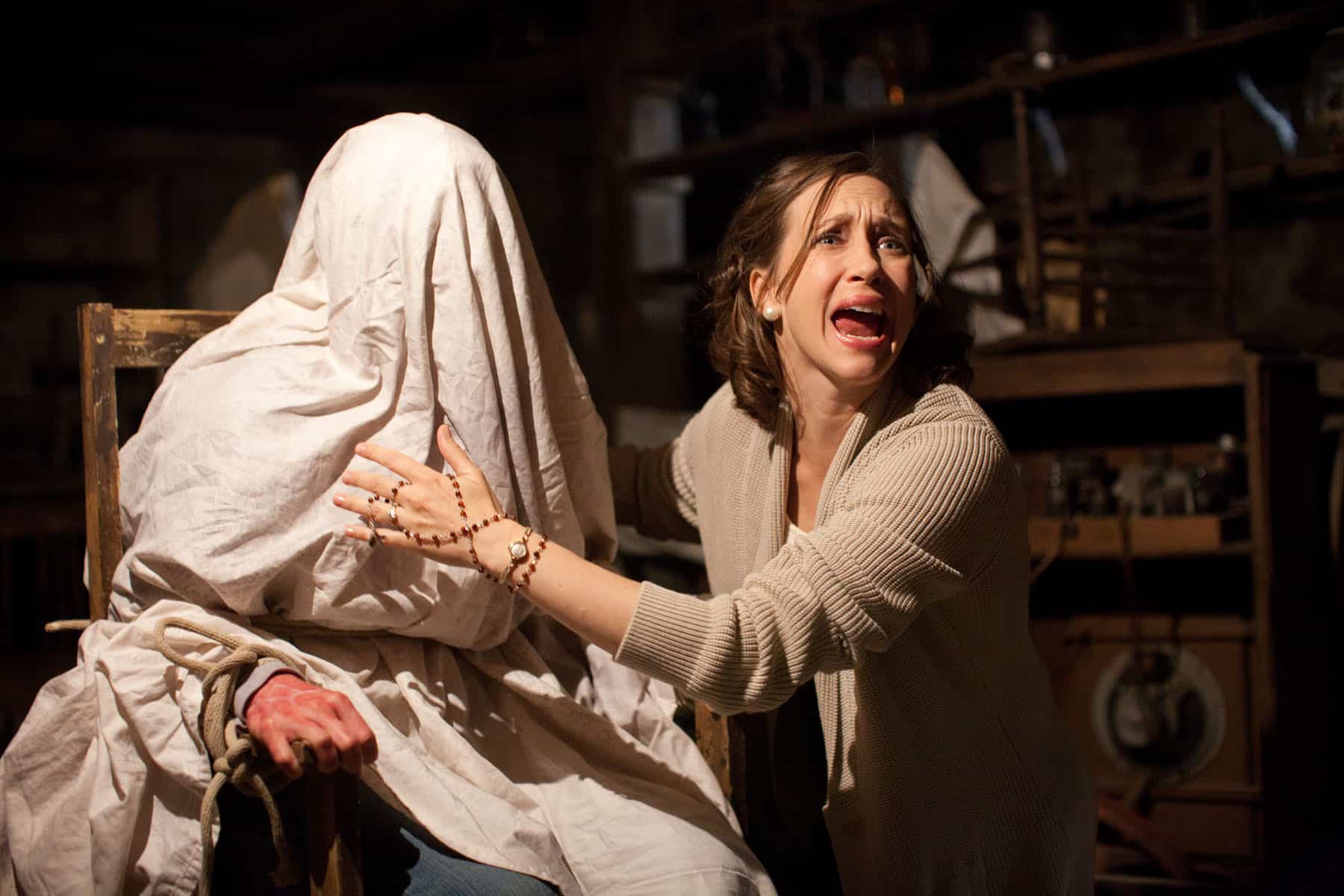 Synopsis: In 1970, paranormal investigators Ed and Lorraine Warren work to help the Perron family, who are being terrorized by a dark presence in their farmhouse.
Director: James Wan
Runtime: 112 minuntes
MPAA Rating: R
IMDb: 7.5/10 Rotten Tomatoes: 86%
Netflix (US): Yes
Jump Scares: 12 (3 major, 9 minor)
Jump Scare Rating: Several very frightening jump scares starting from about the 30 minute mark onwards, not recommended for sensitive individuals.


WARNING: The jump scare descriptions listed below may contain minor spoilers
Show Descriptions
Jump Scare Times
3:36 – A loud bang startles the two girls.
32:52 – The door to the girl's bedroom slams shut.
37:06 – Carolyn searches the house and a loud bang erupts from paintings falling off the wall.
39:10 – Carolyn enters the basement but as she goes to leave the door slams in her face.
40:38 – Hands clap behind Carolyn while she is in the basement. [Video]
42:40 – A monster appears on the top of the girl's closet. [Video]
1:07:28 – A sheet blows off the washing line and catches around a figure.
1:12:40 – As Roger leaves a room, a lady shouts "look what you made me do!" [Video]
1:18:59 – Lorraine pulls away the music box revealing an old lady behind it.
1:19:21 – Legs fall down from the side of the table as Lorraine looks out from underneath.
1:20:30 – Nancy's hair gets pulled upwards.
1:25:13 – One of the children gets pulled in their bed.
(Major scares in bold)
Download a .srt file of the jump scares in The Conjuring [more info].