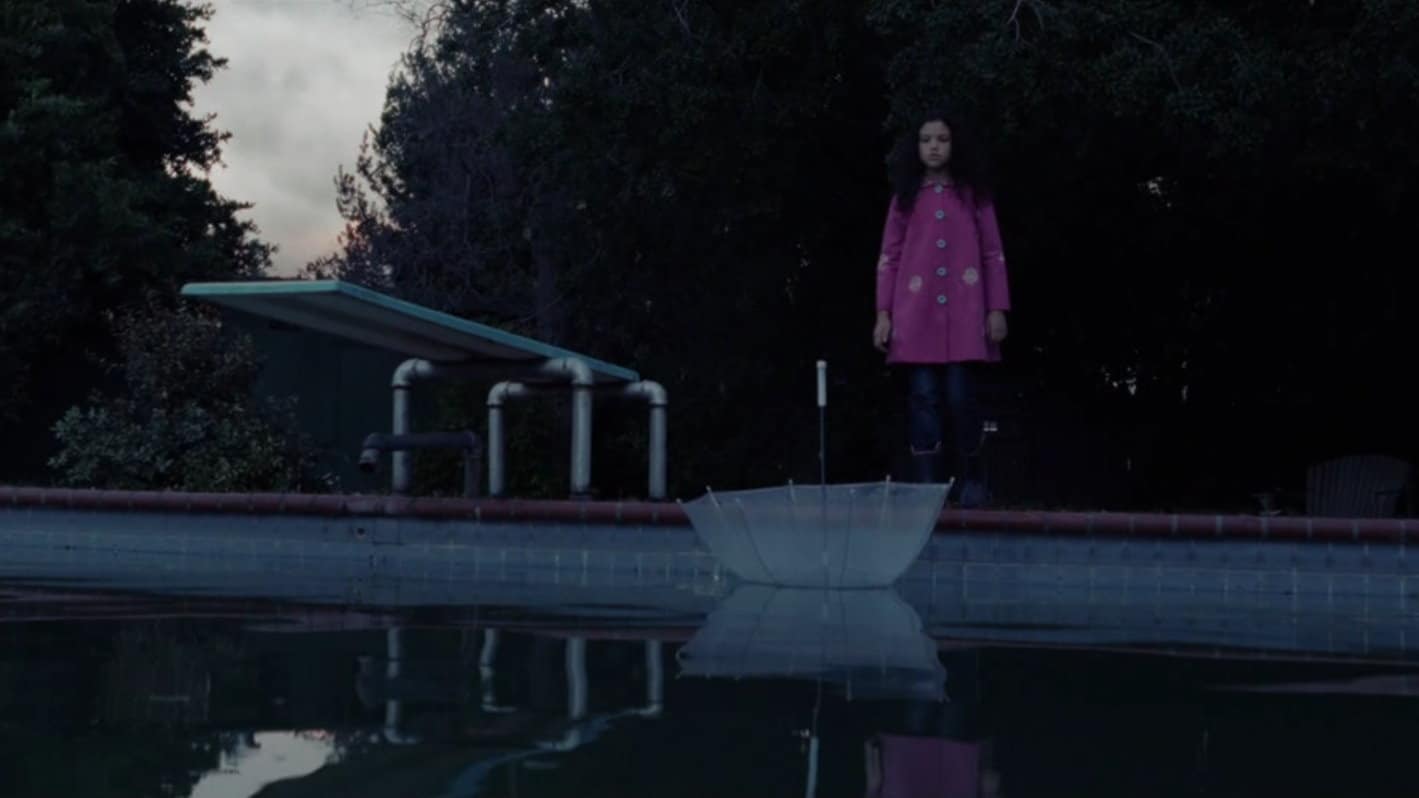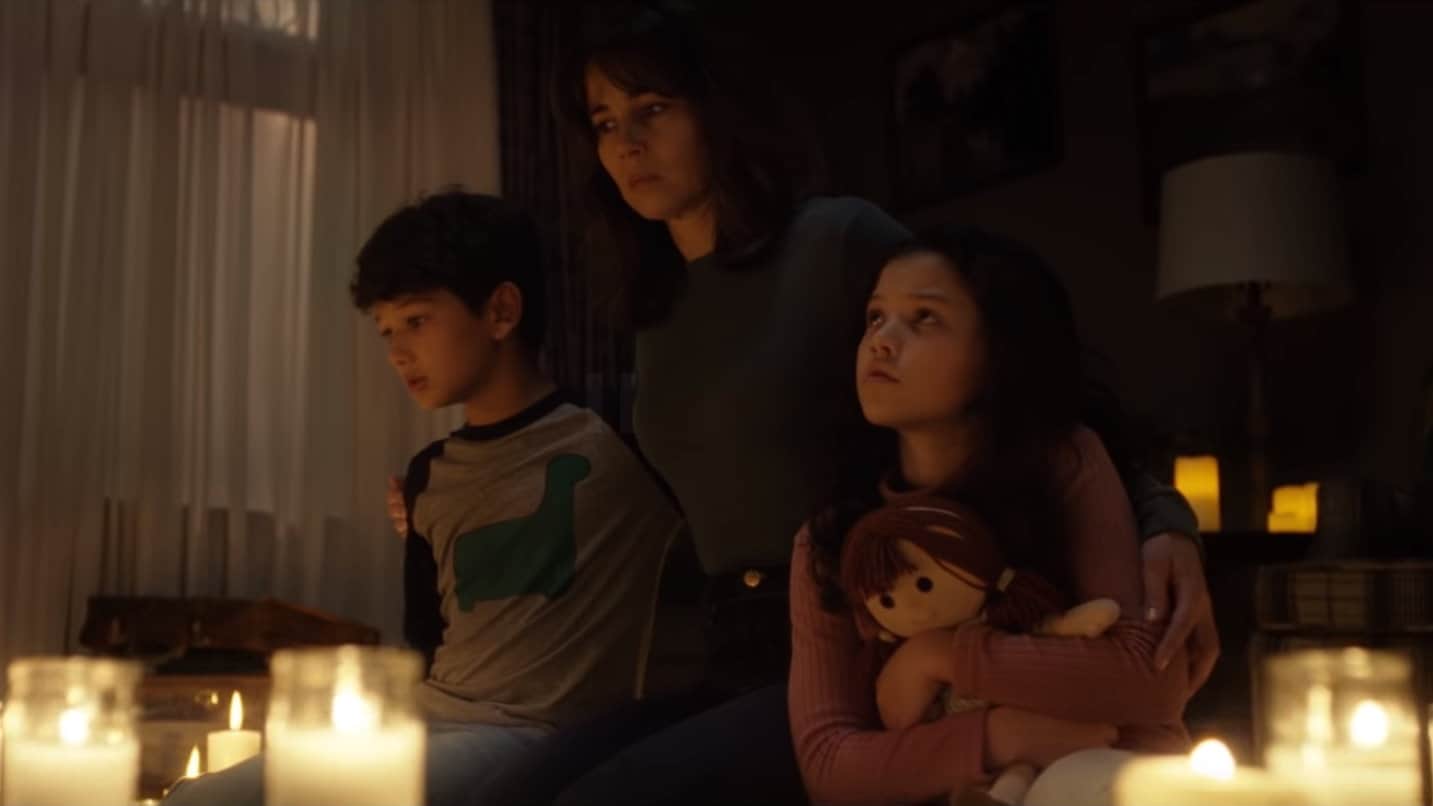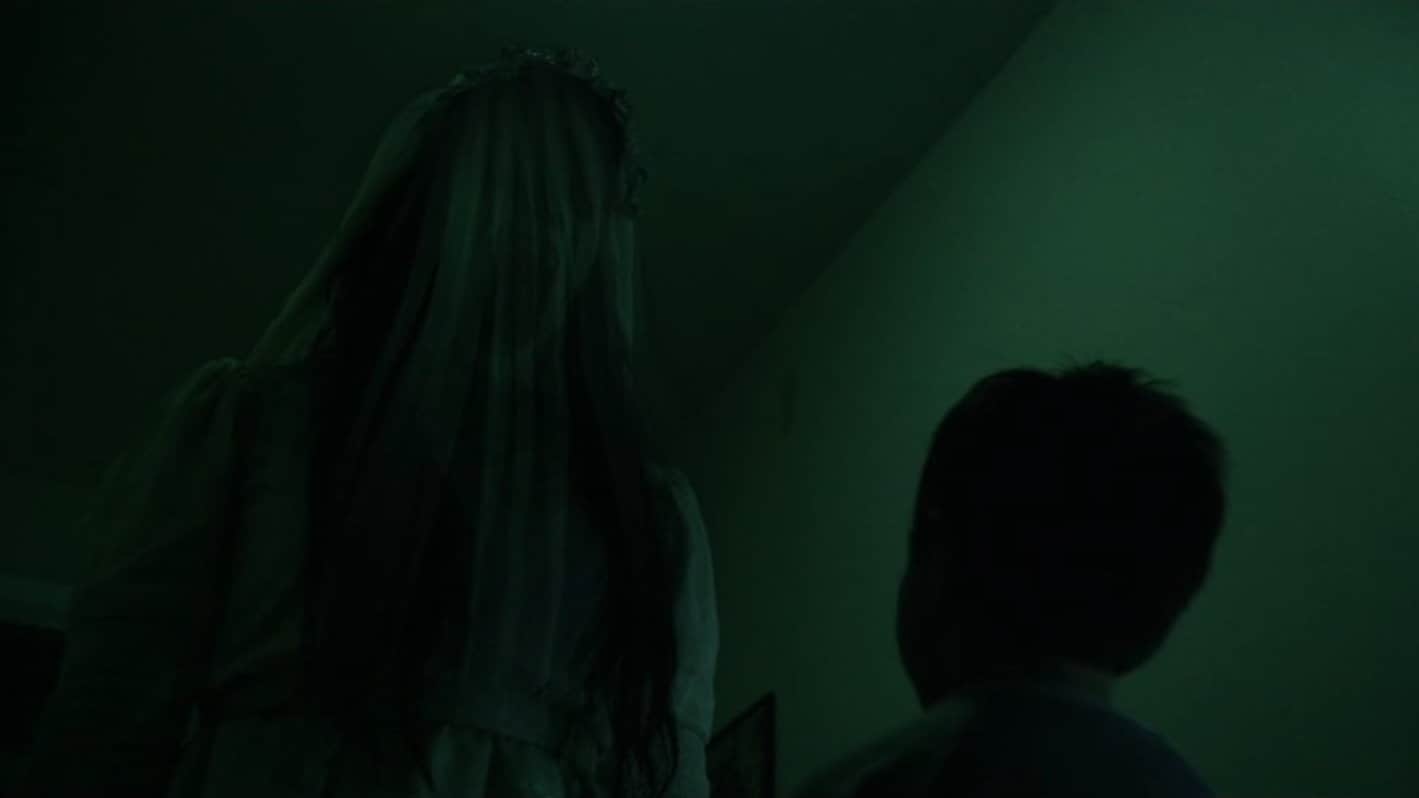 See below for the exact times and descriptions of the 20 jump scares in The Curse of La Llorona, which has a jump scare rating of 4.0.
Jump Scare Rating: There are plenty of jump scares in The Curse of La Llorona and while most come in predictable spots, the sheer volume of them makes this a film for jump scare sensitive people to avoid.


Synopsis: A mother must save her children from a malevolent spirit known as La Llorona or "The Weeping Woman" who drowned her children in a river 300 years prior.
Contributor: Anthony Wilson contributed all the information on this page (Sign up now to become a contributor too! Learn more)
Director: Michael Chaves
Runtime: 93 minutes
WARNING: The jump scare descriptions listed below may contain minor spoilers

Jump Scare Times
00:02:20 – The title credits appearing on the screen accompanied by a sound effect may startle some.
00:13:15 – A door opens loudly.
00:15:24 – After seeing water drip on the floor, Carlos looks up and La Llorona is hovering right above him.
00:19:59 – La Llorona suddenly runs out of the shadows and grabs Chris around the arm.
00:20:29 – As Chris shuts the car door, La Llorona appears at the window.
00:21:41 – The car lock suddenly pops up.
00:28:02 – Sam lifts the umbrella out of the water and La Llorona suddenly appears in front of her.
00:37:43 – An unseen force suddenly pushes the door open as Anna holds Chris.
00:41:02 – The alarm clock suddenly goes off.
00:45:48 – La Llorona suddenly rushes at Chris from behind the curtains.
00:46:02 – La Llorona comes out of the room behind Chris and tackles him.
00:51:27 – La Llorona pushes Sam under the water.
00:52:33 – Chris points and says "Mom", causing Anna to look around and see La Llorona's face right beside her.
01:03:48 – There is a loud roar from upstairs.
01:04:55 – Anna and the childen look up to see La Llorona towering above them.
01:06:37 – The figure under the tablecloth suddenly rushes at the children.
01:08:28 – The glass behind Rafael suddenly cracks.
01:10:53 – An unseen force hurls Sam backwards.
01:12:02 – A shrieking La Llorona suddenly swims at Anna as she approaches Sam.
01:23:25 – As the sheet drops to reveal La Llorona's reflection, the glass shatters and she screams at the children.
(Major jump scares in bold)
Watch with subtitles that warn you about jump scares! Download the .srt file of the jump scares in The Curse of La Llorona. [More info]
Report inaccurate data: Contact us with the URL of this page and a description of what data is inaccurate. We'll work to get it fixed!