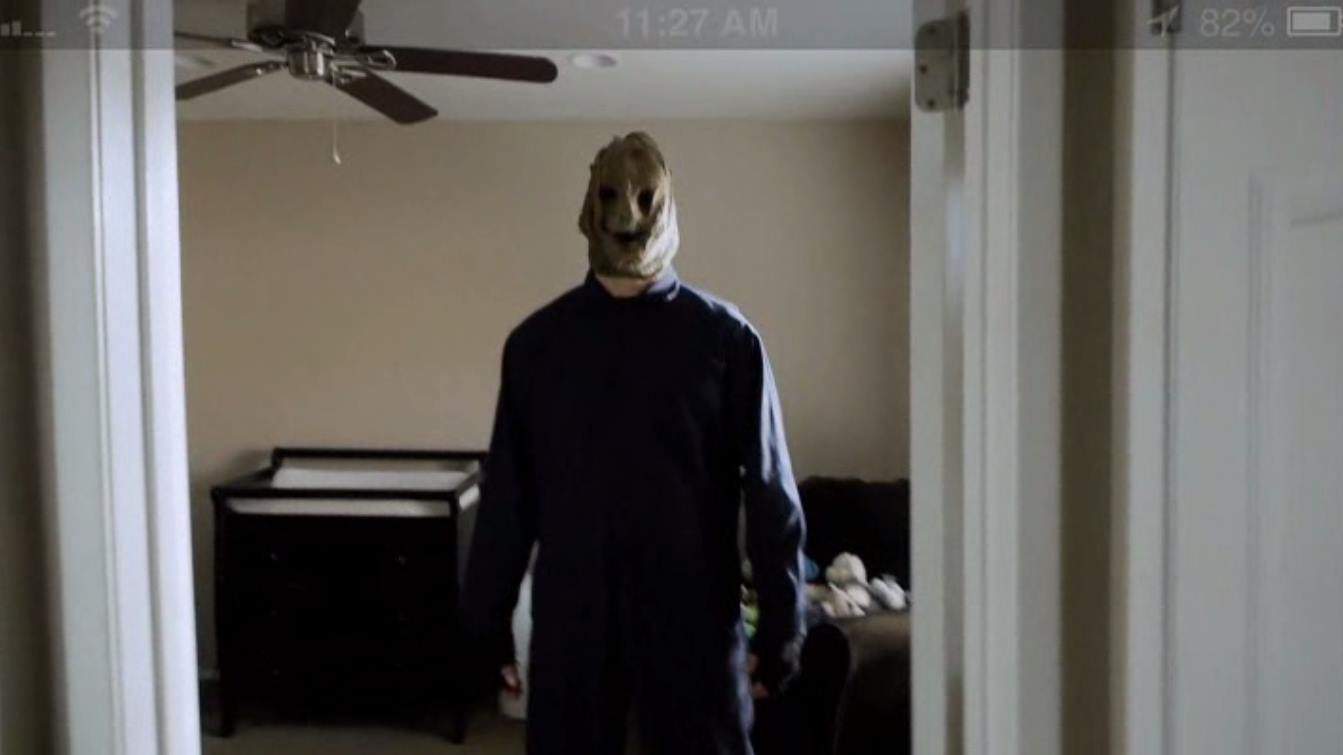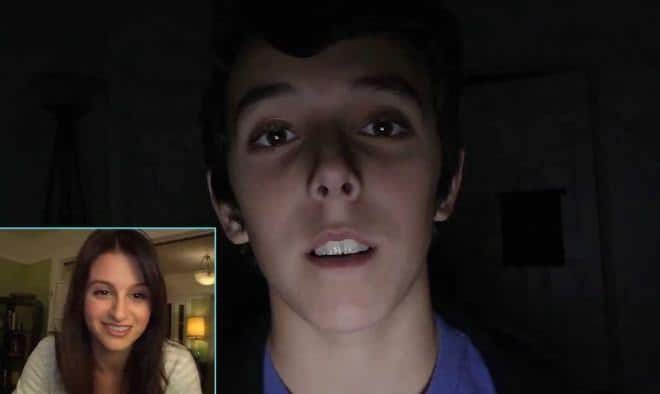 Synopsis: Elizabeth, a young woman conducting a project on web-cam users, witnesses a brutal murder on-line and soon finds that she is the killers next target.
Director: Zachary Donohue
Runtime: 81 minutes
MPAA Rating: R
IMDb: 6.1/10  Rotten Tomatoes: 81%
Netflix (US): No
Jump Scares:  14 (3 major, 11 minor)
Jump Scare Rating: Found footage style horror movie aimed at teens. Many jump scares, particularly in the last 20 minutes.


WARNING: The jump scare descriptions listed below may contain minor spoilers
Show Descriptions
Jump Scare Times
1:41 – A scary figure appears behind a boy. [Video]
16:25 – Elizabeth suddenly jumps up in bed and screams as Damien touches her.
26:11 – Damien gets into his car and a masked man can be seen sitting in the back seat.
31:12 – A masked man appears behind Jenni and hits her head.
39:09 – There is a loud electronic noise as Elizabeth clicks on the link.
43:28 – Jenni, who is lying in a bathtub full of blood, suddenly begins to convulse as Elizabeth touches her. [Video]
48:00 – A door bursts open and a masked man stands behind it.
55:48 – Elizabeth opens a door and finds the police officer chained up and dead.
56:20 – Elizabeth turns around and the masked man is right behind her.
57:30 – The masked man attacks Elizabeth once more.
1:00:02 – There is a loud metallic noise.
1:05:30 – Elizabeth sees a masked man standing in a dark hallway.
1:06:52 – Elizabeth runs around a corner and comes face to face with a masked man. [Video]
1:08:16 – A vehicle collides with the car Elizabeth is driving.
(Major scares in bold)
Download a .srt file of the jump scares in The Den [more info].