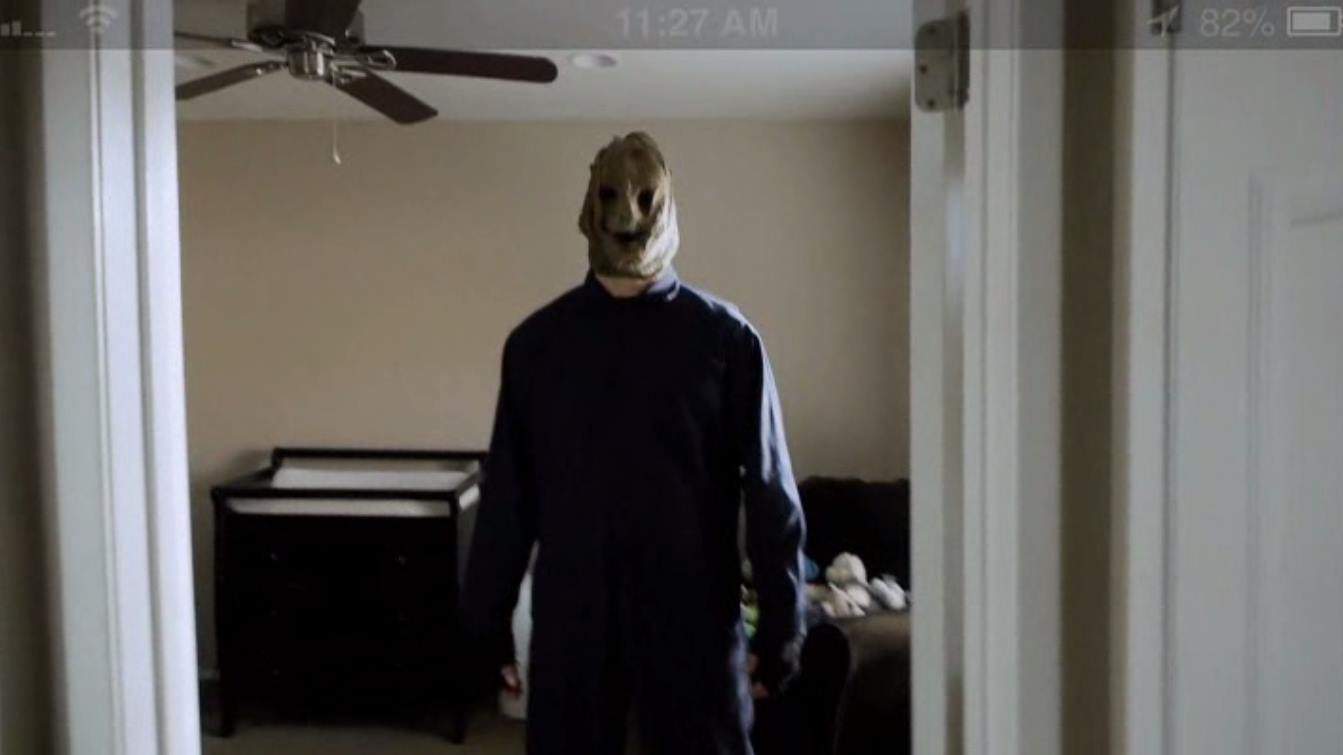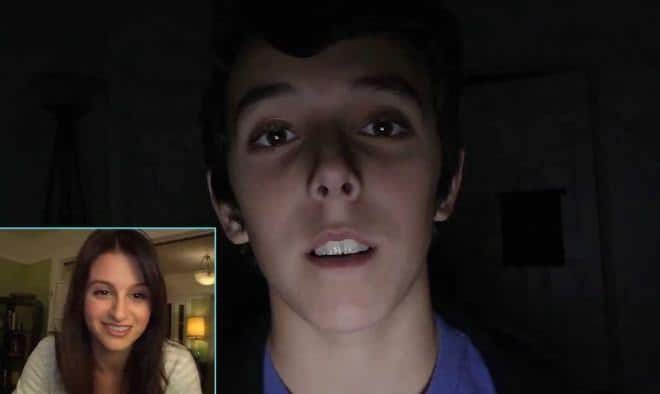 See below for the exact times and descriptions of the 14 jump scares in The Den, which has a jump scare rating of 4.0.
Jump Scare Rating: Found footage style horror movie aimed at teens. Many jump scares, particularly in the last 20 minutes.


Synopsis: Elizabeth, a young woman conducting a project on web-cam users, witnesses a brutal murder on-line and soon finds that she is the killers next target.
Contributor: Anthony Wilson contributed all the information on this page (Sign up now to become a contributor too! Learn more)
Director: Zachary Donohue
Runtime: 81 minutes
WARNING: The jump scare descriptions listed below may contain minor spoilers

Jump Scare Times
00:01:41 – A scary figure appears behind a boy. [Video]
00:16:25 – Elizabeth suddenly jumps up in bed and screams as Damien touches her.
00:26:11 – Damien gets into his car and a masked man can be seen sitting in the back seat.
00:31:12 – A masked man appears behind Jenni and hits her head.
00:39:09 – There is a loud electronic noise as Elizabeth clicks on the link.
00:43:28 – Jenni, who is lying in a bathtub full of blood, suddenly begins to convulse as Elizabeth touches her. [Video]
00:48:00 – A door bursts open and a masked man stands behind it.
00:55:48 – Elizabeth opens a door and finds the police officer chained up and dead.
00:56:20 – Elizabeth turns around and the masked man is right behind her.
00:57:30 – The masked man attacks Elizabeth once more.
01:00:02 – There is a loud metallic noise.
01:05:30 – Elizabeth sees a masked man standing in a dark hallway.
01:06:52 – Elizabeth runs around a corner and comes face to face with a masked man. [Video]
01:08:16 – A vehicle collides with the car Elizabeth is driving.
(Major jump scares in bold)
Watch with subtitles that warn you about jump scares! Download the .srt file of the jump scares in The Den. [More info]
Report inaccurate data: Contact us with the URL of this page and a description of what data is inaccurate. We'll work to get it fixed!