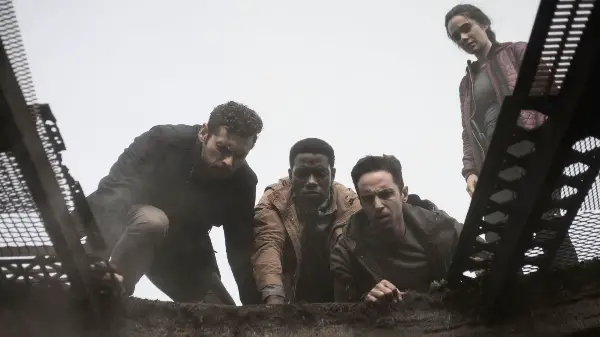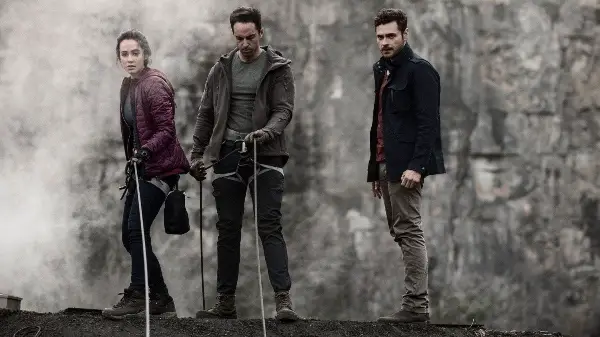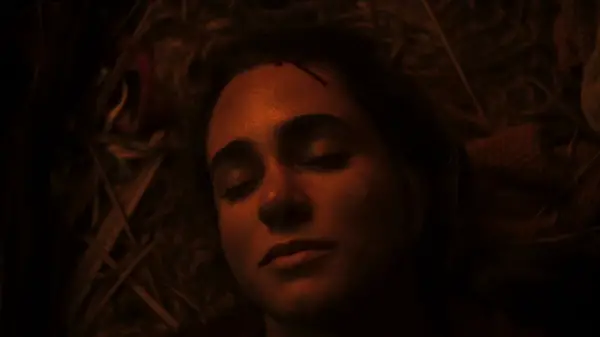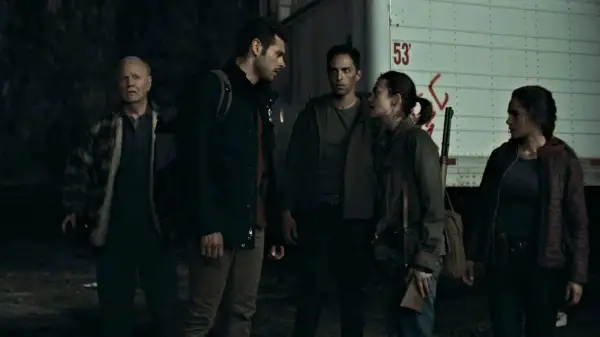 See below for the exact times and descriptions of the 12 jump scares in The Devil Below, which has a jump scare rating of 3.0.
Jump Scare Rating: Quite a few jump scares though most of them are somewhat predictable. Still, most are effective and not overused.


Synopsis: Shookum Hills, a town in the rugged Appalachian Mountains that was abandoned decades ago due to a strange coal mine fire, is visited by a group of four amateur adventurers who specialize in exploring isolated and abandoned areas. Even when it's obvious that the locals are trying to scare them away, they continue to search for what they came for. But not everything is as it seems.
Contributor: HorrorPsycho contributed all the information on this page (Sign up now to become a contributor too! Learn more)
WARNING: The jump scare descriptions listed below may contain minor spoilers

Jump Scare Times
00:02:26 – A worker is abruptly and quickly pulled out of the frame.
00:20:54 – A walkie-talkie suddenly makes a noise.
00:21:31 – A cracking sound is heard.
00:22:03 – A hand suddenly reaches through the grate.
00:37:31 – A loud shriek is heard through the headphones.
00:38:02 – A man is suddenly pulled toward the mine shaft.
00:45:02 – A man is grabbed accompanied by a loud sound.
00:46:57 – A sudden loud monstrous shriek.
00:55:11 – A creatures face suddenly appears at a door window.
00:55:50 – A walkie-talkie suddenly makes a sound.
01:07:28 – A creature suddenly appears behind Arianne.
01:08:55 – Arianne's hand is grabbed as she reaches into the water.
(Major jump scares in bold)
Watch with subtitles that warn you about jump scares! Download the .srt file of the jump scares in The Devil Below. [More info]
Report inaccurate data: Contact us with the URL of this page and a description of what data is inaccurate. We'll work to get it fixed!