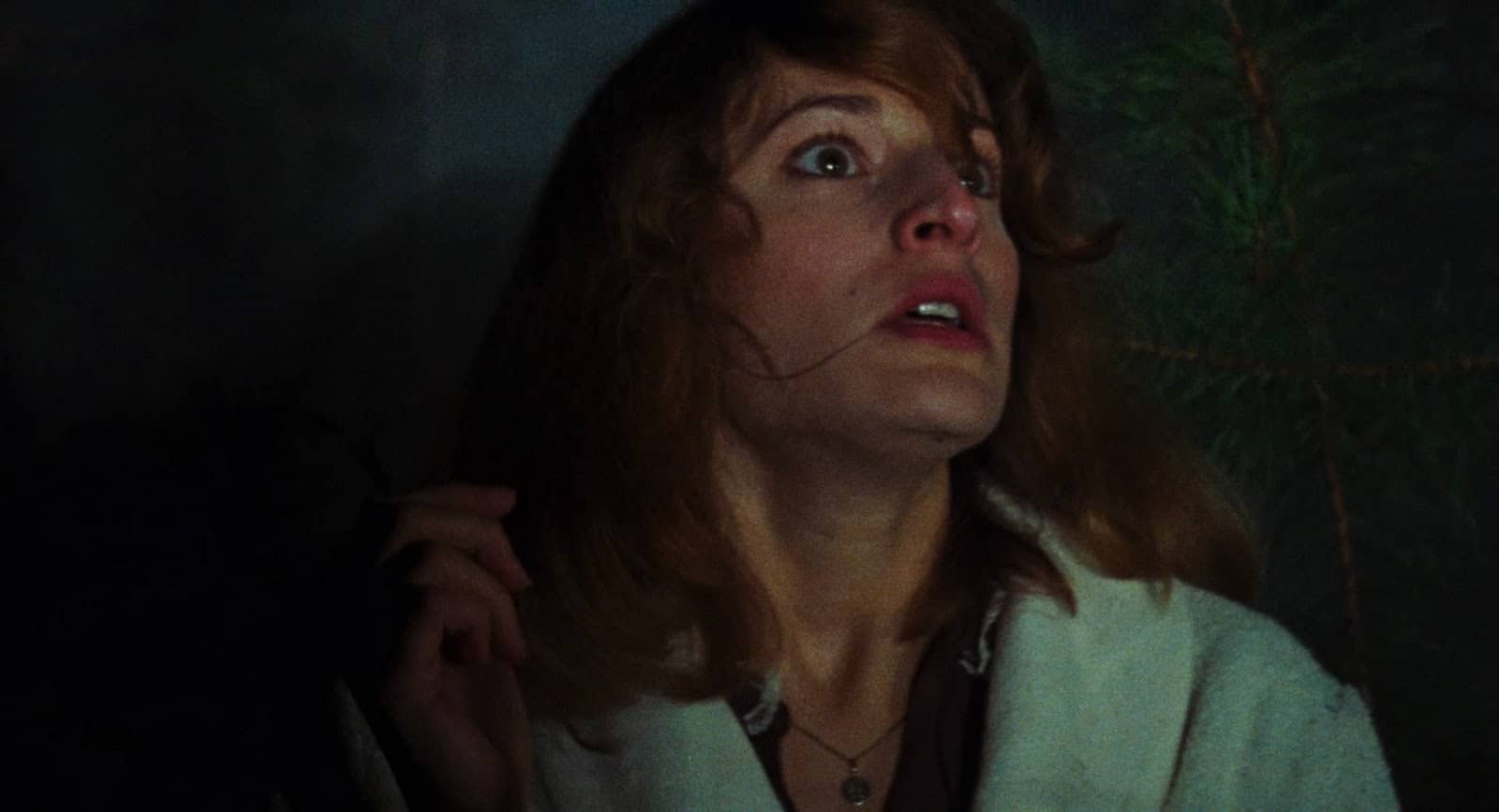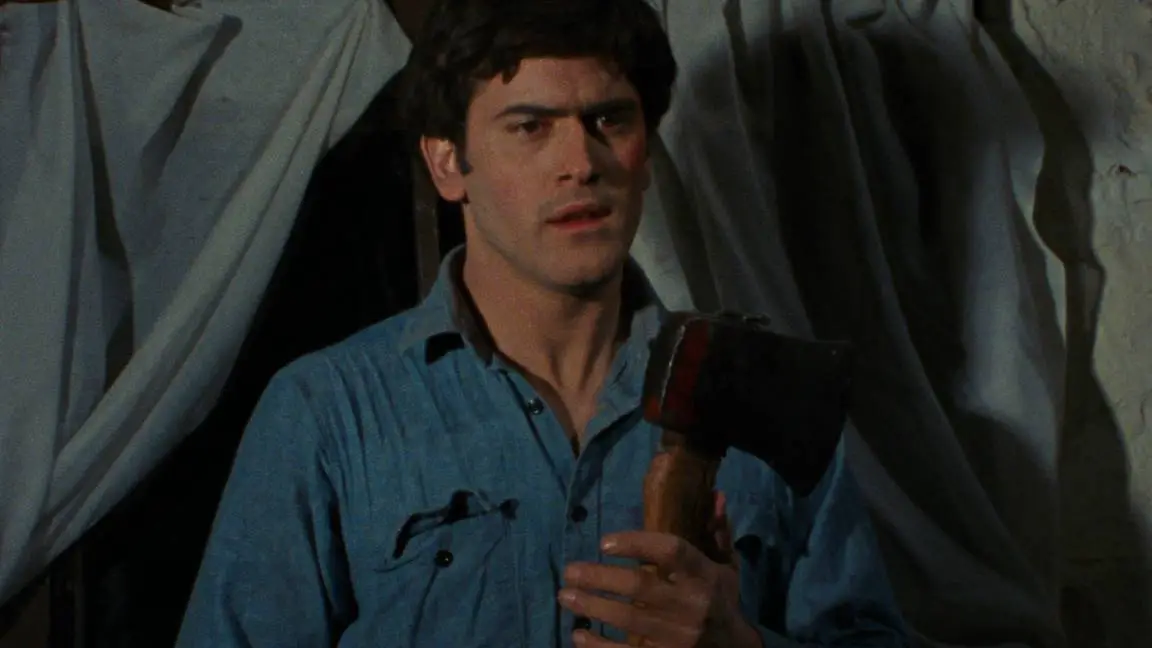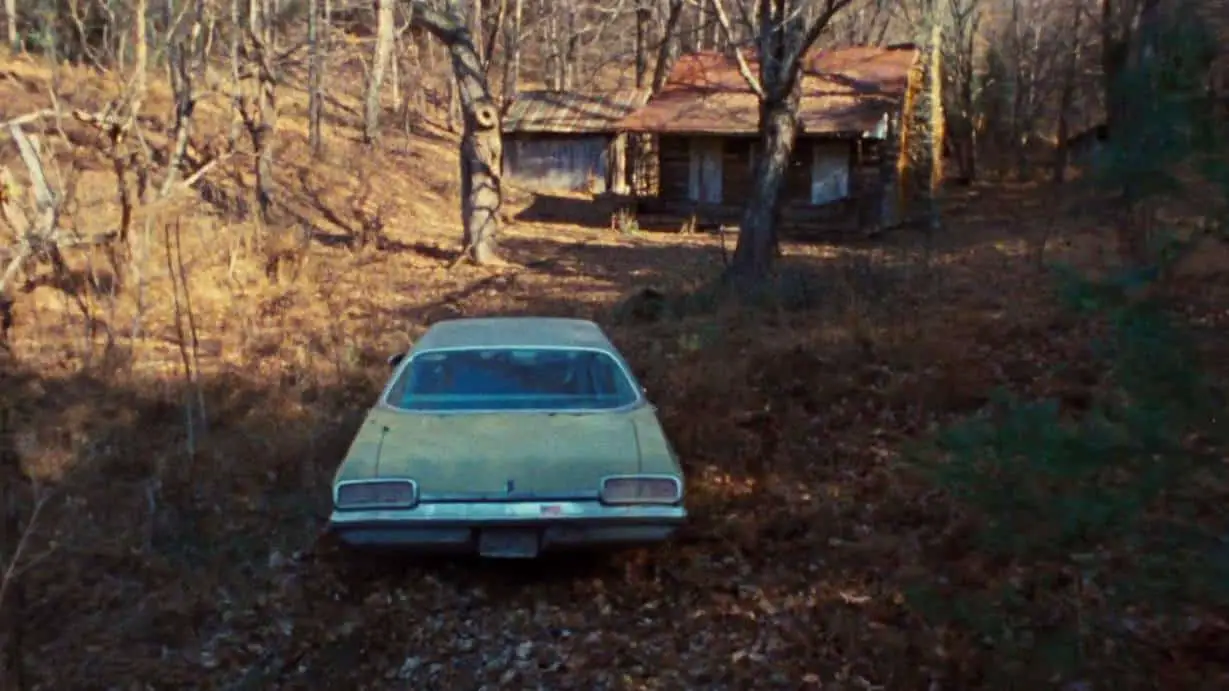 See below for the exact times and descriptions of the 22 jump scares in The Evil Dead, which has a jump scare rating of 4.0.
Jump Scare Rating: Many jump scares however the campy low-budget nature of the movie diminishes their impact to some extent.


Synopsis: Five friends travel to a remote cabin in the woods where they discover an ancient book that when read aloud awakens an evil force that possesses the friends one by one.
Contributor: Anthony Wilson contributed all the information on this page (Sign up now to become a contributor too! Learn more)
Director: Sam Raimi
Runtime: 85 minutes
WARNING: The jump scare descriptions listed below may contain minor spoilers

Jump Scare Times
00:13:44 – There is a noise from behind a door in the cellar.
00:14:44 – Scotty jumps out and scares Ash.
00:18:41 – A branch falls through the window of the cabin.
00:24:29 – A loud noise startles Cheryl.
00:29:22 – Ash grabs Cheryl's wrist as she struggles to get in the house.
00:33:20 – A branch drops down in front of Cheryl.
00:35:41 – Cheryl turns around to reveal that her face has become demonic. [Video]
00:36:45 – Possessed Cheryl suddenly jumps up and stabs Linda with a pencil.
00:43:23 – Shelly grabs Scotty around the neck. [Video]
00:46:59 – The dismembered hand attacks Scotty. [Video]
00:51:23 – Linda opens her eyes and sits up in bed suddenly, revealing she has also been possessed.
00:51:41 – Scotty grabs hold of Ash, begging for help.
00:56:12 – Cheryl's hand comes through the cellar door and grabs Ash. [Video]
00:58:38 – Linda attacks Ash with a dagger.
00:59:21 – Cheryl grabs Ash's ankle.
01:05:01 – Linda's hand comes out of the ground to grab Ash.
01:07:58 – Cheryl appears at the window.
01:08:11 – Cheryl pops up again.
01:09:55 – A pipe in the cellar breaks and blood gushes out.
01:15:47 – Hands break through the door behind Ash and grab him around the neck. [Video]
01:16:19 – Scotty sits up suddenly and grabs Ash.
01:20:41 – An arm bursts out of Cheryl's body.
(Major jump scares in bold)
Watch with subtitles that warn you about jump scares! Download the .srt file of the jump scares in The Evil Dead. [More info]
Report inaccurate data: Contact us with the URL of this page and a description of what data is inaccurate. We'll work to get it fixed!