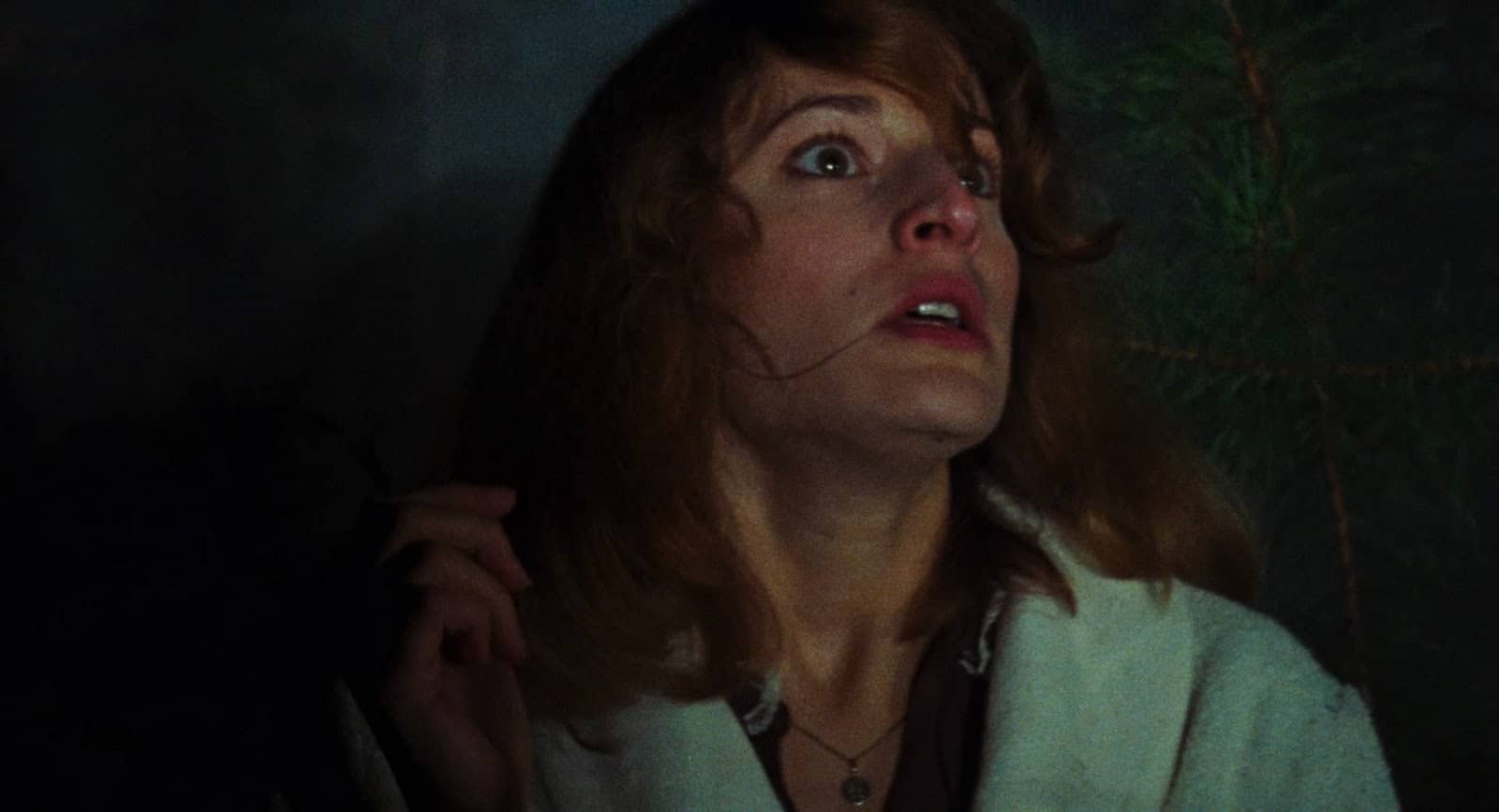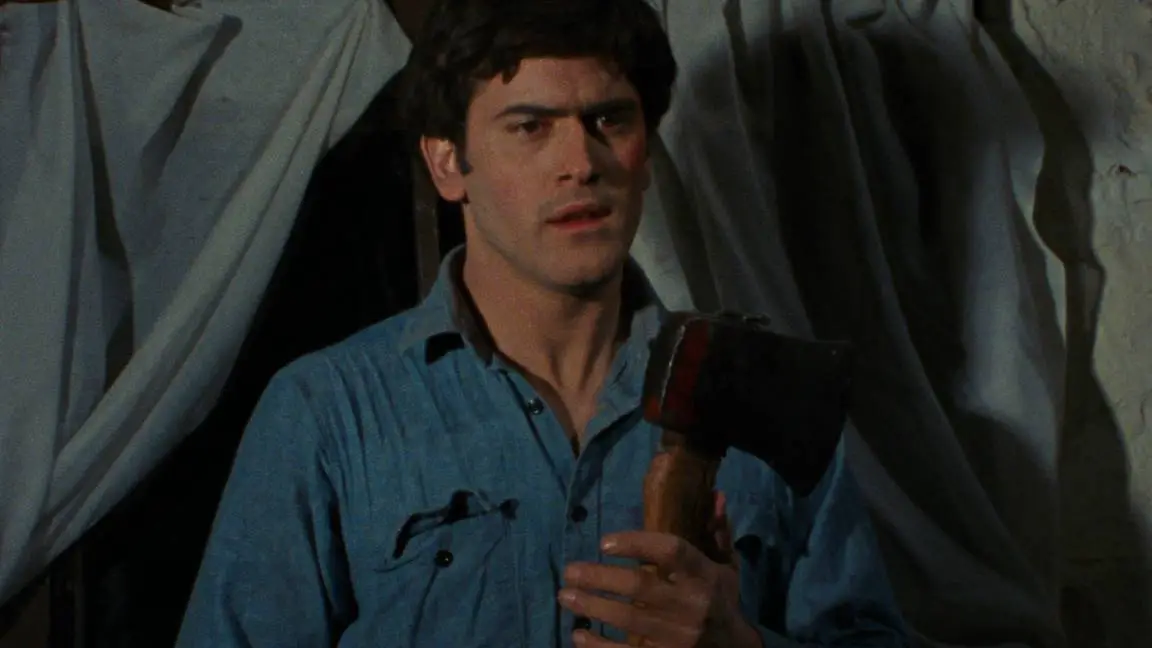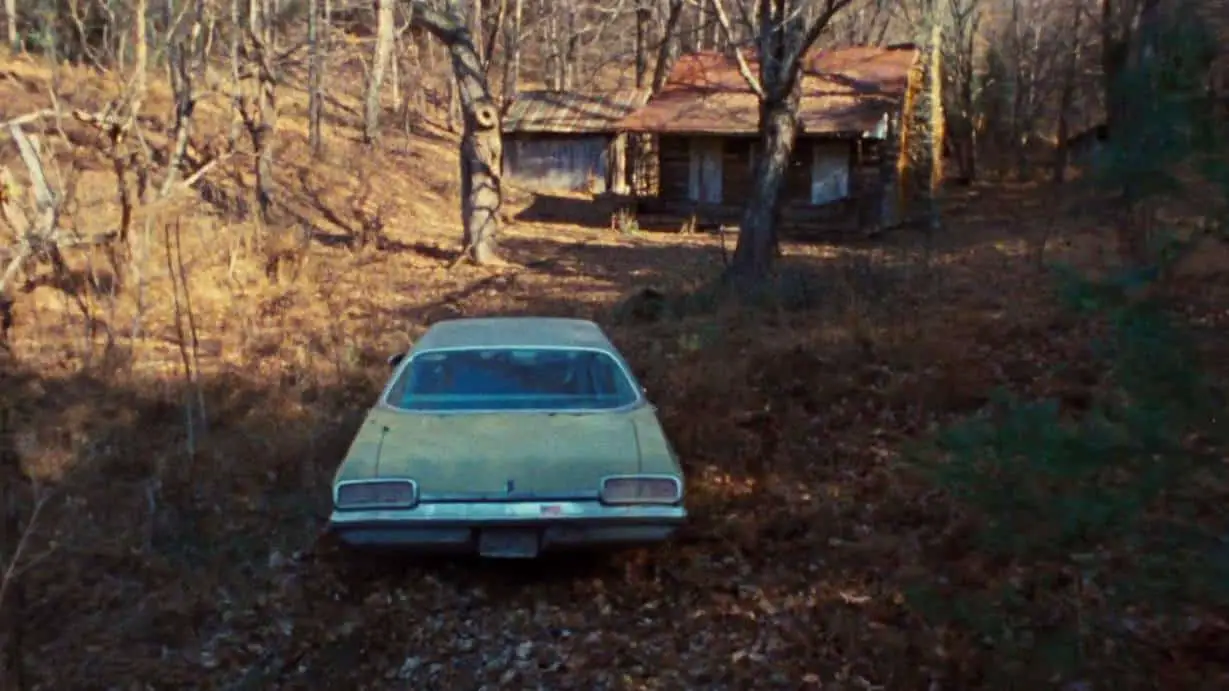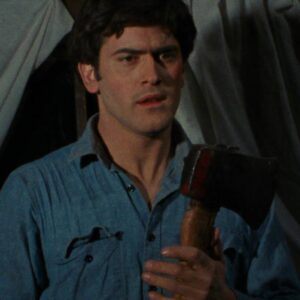 Synopsis: Five friends travel to a remote cabin in the woods where they discover an ancient book that when read aloud awakens an evil force that possesses the friends one by one.
Director: Sam Raimi
Runtime: 85 minutes
MPAA Rating: NC-17
IMDb: 7.6/10  Rotten Tomatoes: 96%
Netflix (US): No
Jump Scares:  22 (5 major, 17 minor)
Jump Scare Rating: Many jump scares however the campy low-budget nature of the movie diminishes their impact to some extent.


WARNING: The jump scare descriptions listed below may contain minor spoilers
Show Descriptions
Jump Scare Times
13:44 – There is a noise from behind a door in the cellar.
14:44 – Scotty jumps out and scares Ash.
18:41 – A branch falls through the window of the cabin.
24:29 – A loud noise startles Cheryl.
29:22 – Ash grabs Cheryl's wrist as she struggles to get in the house.
33:20 – A branch drops down in front of Cheryl.
35:41 – Cheryl turns around to reveal that her face has become demonic. [Video]
36:45 – Possessed Cheryl suddenly jumps up and stabs Linda with a pencil.
43:23 – Shelly grabs Scotty around the neck. [Video]
46:59 – The dismembered hand attacks Scotty. [Video]
51:23 – Linda opens her eyes and sits up in bed suddenly, revealing she has also been possessed.
51:41 – Scotty grabs hold of Ash, begging for help.
56:12 – Cheryl's hand comes through the cellar door and grabs Ash. [Video]
58:38 – Linda attacks Ash with a dagger.
59:21 – Cheryl grabs Ash's ankle.
1:05:01 – Linda's hand comes out of the ground to grab Ash.
1:07:58 – Cheryl appears at the window.
1:08:11 – Cheryl pops up again.
1:09:55 – A pipe in the cellar breaks and blood gushes out.
1:15:47 – Hands break through the door behind Ash and grab him around the neck. [Video]
1:16:19 – Scotty sits up suddenly and grabs Ash.
1:20:41 – An arm bursts out of Cheryl's body.
(Major scares in bold)
Download a .srt file of the jump scares in The Evil Dead [more info].