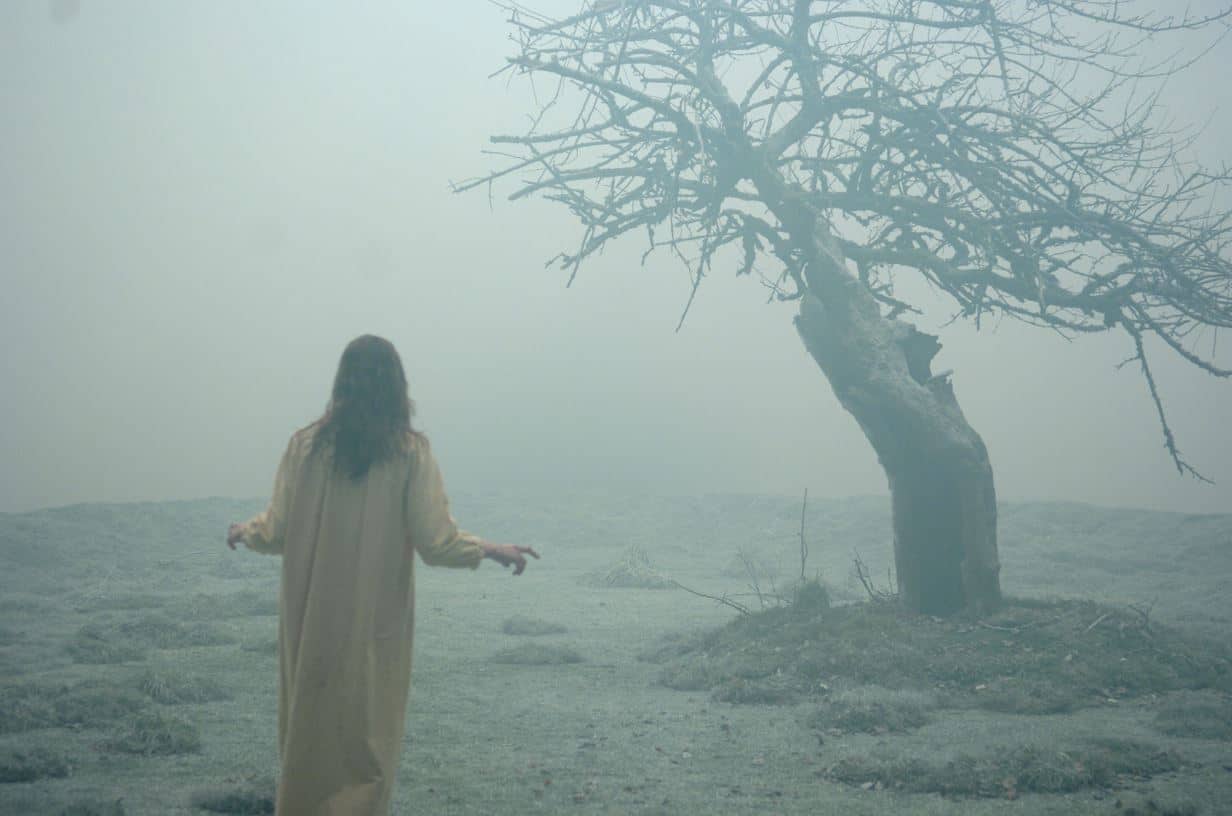 Synopsis: A lawyer defends a priest charged with negligent homicide after the failed exorcism of a young woman.
Director: Scott Derrickson
Runtime: 121 minutes (unrated cut)
MPAA Rating: Unrated
IMDb: 6.7/10  Rotten Tomatoes: 45%
Netflix (US): No
Jump Scares: 8 (2 Major, 6 Minor)
Jump Scare Rating: Quite a scary film due to the realistic feel the movie has. Two quite intense scenes occur at the 30-35 minute mark and around the 51 minute mark. A large part of the movie consists of courtroom scenes that are free of jump scares.

WARNING: The jump scare descriptions listed below may contain minor spoilers
Show Descriptions
Jump Scare Times
22:27 – Door bangs loudly, startling Emily.
23:01 – There is a whooshing noise as Emily shuts the door to her room.
23:57 – Emily is flung back onto the bed by an unseen force.
30:18 – Lightning flashes as Emily stares out of the window.
32:09 – Emily turns to the student beside her and sees his face turns demonic. [Video]
33:31 – The faces of the women in the church turn demonic.
40:32 – Father Moore sees a silhouette outside of the jail cell.
51:42 – Emily screams as Jason touches her. [Video]
(Major scares in bold)
Download a .srt file of the jump scares in The Exorcism of Emily Rose [more info].