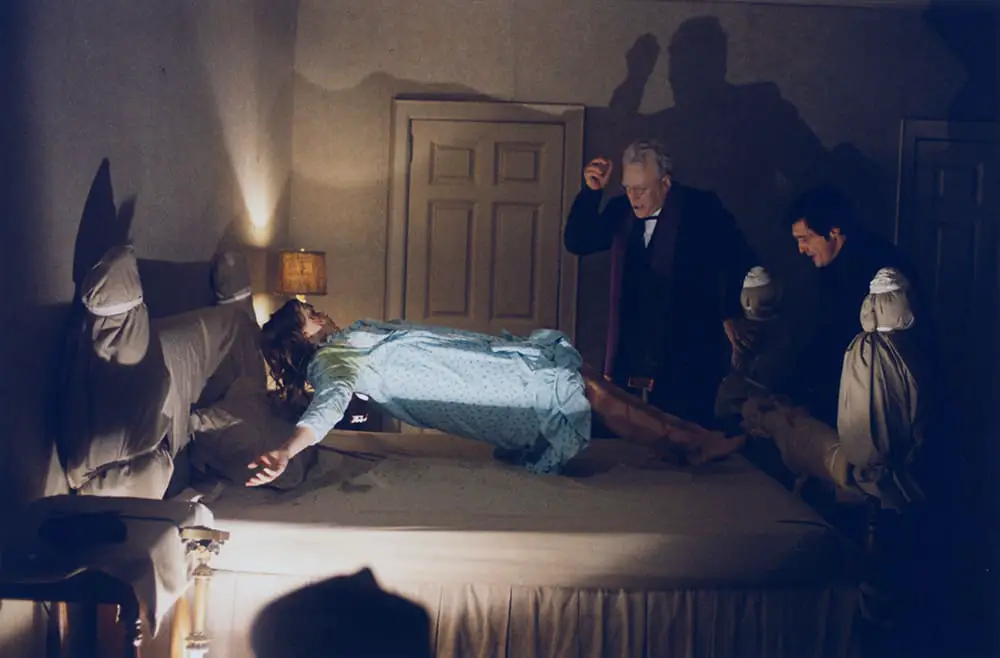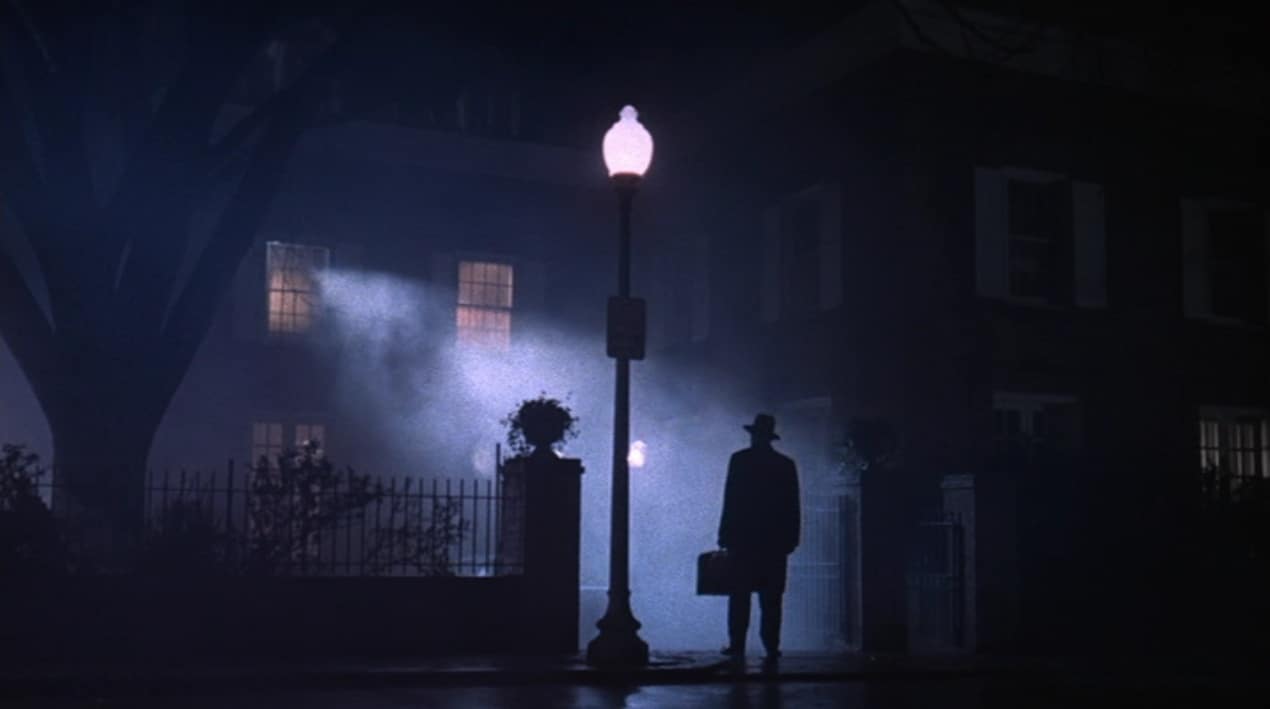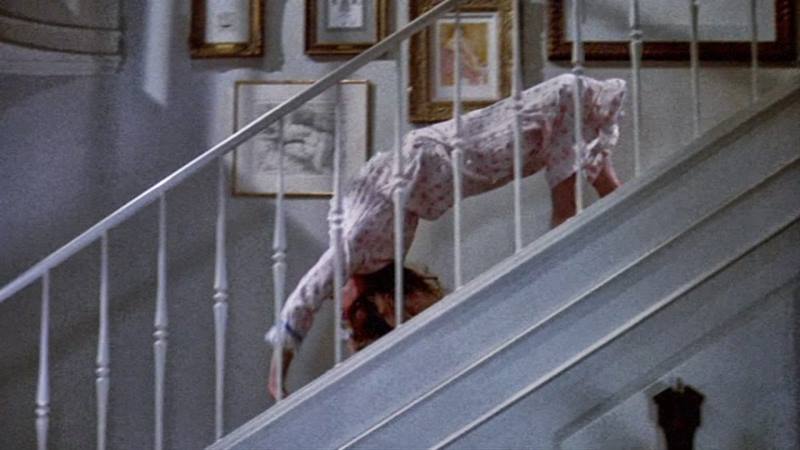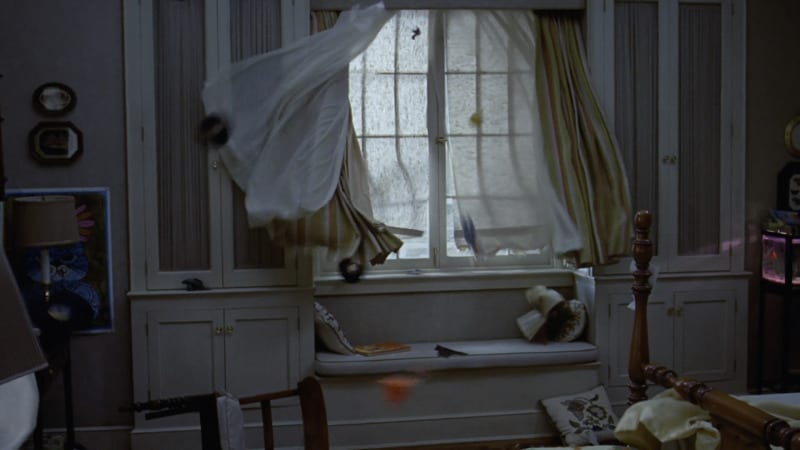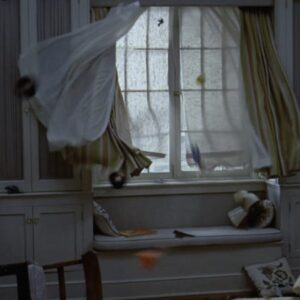 Synopsis: A young girl, Regan, begins to act strangely after playing with a Ouija board leading her actress mother, Chris, to suspect she has been possessed by a demon.
Director: William Friedkin
Runtime: 122 minutes
MPAA Rating: R
IMDb: 8.0/10  Rotten Tomatoes: 87%
Netflix (US): No
Jump Scares:  10 (0 major, 10 minor)
Jump Scare Rating: An undeniably unsettling movie however it is largely free of significant jump scares.


WARNING: The jump scare descriptions listed below may contain minor spoilers
Show Descriptions
Jump Scare Times
11:00 – Loud rattling noises coming from the ceiling can be heard periodically over the next 30-40 seconds.
28:48 – More rattling noises come from the ceiling.
30:52 – Karl startles Chris while she is in the attic.
32:52 – Regan sees a demon appear for a brief moment.
47:12 – The scene abruptly cuts to Regan screaming.
1:00:48 – Regan spider-walks down the stairs with blood coming from her mouth.
1:25:46 – The possessed Regan vomits green liquid over Father Karras.
1:41:11 – There is a loud moan from the upstairs bedroom.
1:51:51 – Regan sits up in bed and attacks Father Karras from behind.
1:52:09 – The house begins to shake violently.
Download a .srt file of the jump scares in The Exorcist [more info].