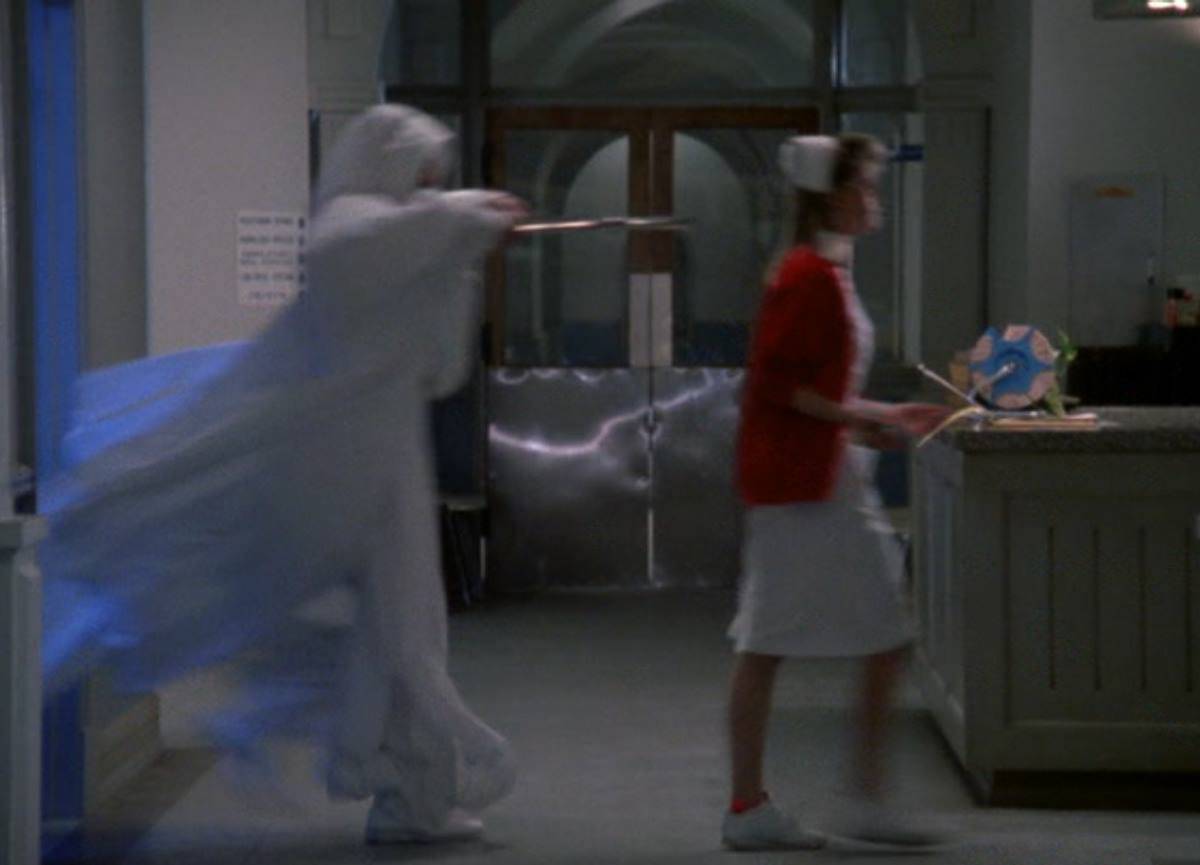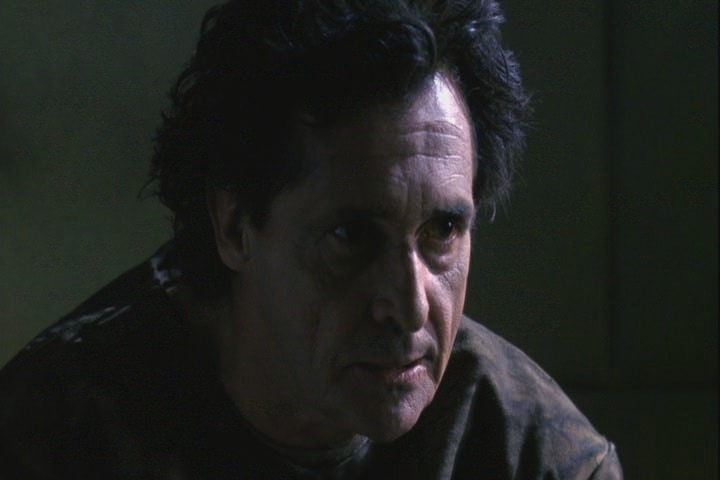 Synopsis: Lieutenant William F. Kinderman investigates a series of gruesome murders that share similar features to those of "The Gemini Killer", a serial killer who had been executed 15 years previous.
Director: William Peter Blatty
Runtime: 110 minutes
MPAA Rating: R
IMDb: 6.3/10  Rotten Tomatoes: 55%
Netflix (US): No
Jump Scares:  11 (2 major, 9 minor)
Jump Scare Rating: More focussed on character development than delivering jump scares. The Exorcist 3 does however have one of the most well known movie jump scares which occurs just after the 76 minute mark.

WARNING: The jump scare descriptions listed below may contain minor spoilers
Show Descriptions
Jump Scare Times
2:47 – The doors to the church are blown open by a sudden gust of wind.
6:50 – A window is broken an a man falls out of a house.
19:52 – The sliding screen to the confession booth is opened quickly, startling Lieutenant Kinderman.
45:51 – Alice runs into Kinderman as he turns around.
59:42 – Damien makes a horrible roaring noise.
1:13:32 – There is a loud clattering noise as Nurse Amy is about to enter a room.
1:14:20 – A man sits up in his bed and yells at Amy. [Video]
1:16:32 – A shrouded figure comes out of the room just behind Amy holding a large pair of scissors. [Video]
1:27:33 – Damien yells NO! at Kinderman.
1:30:34 – Kinderman bursts into a darkened room where a nurse is seeing a patient.
1:38:34 – The priests ritual book explodes while he is performing an exorcism.
(Major scares in bold)
Download a .srt file of the jump scares in The Exorcist III [more info].