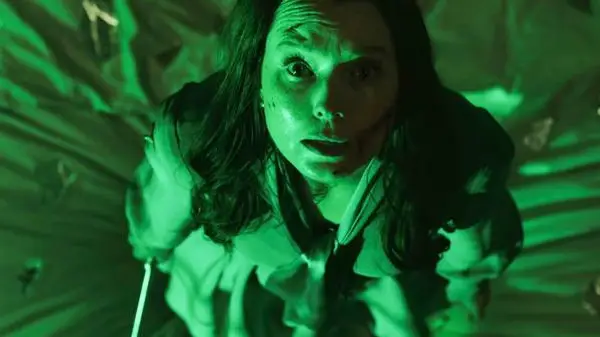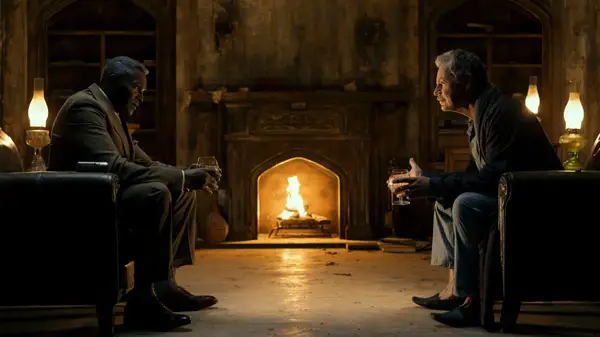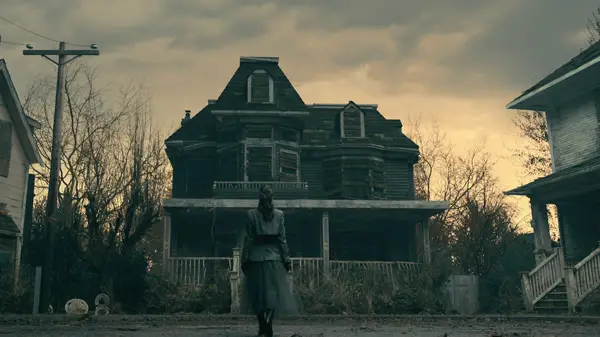 See below for the exact times and descriptions of the 17 jump scares in The Fall of The House of Usher, which has a jump scare rating of 3.0.
Jump Scare Rating: There's at least one in every episode but across the episodes only 2 very abrupt ones.


Synopsis: Based on Edgar Allan Poe's short story by the same name, adapted into a series by Mike Flanagan. It features a rich family of unlikeable people to various degrees, and their downfall.
Contributor: Jack Casey contributed all the information on this page (Sign up now to become a contributor too! Learn more)
Jump Scares: 17 (2 major, 15 minor)
Episodes: 8
WARNING: The jump scare descriptions listed below may contain minor spoilers

Jump Scare Times
—Episode 1—
00:14:55 – Thunder strikes.
00:17:16 – A woman appears with thunder.
00:51:59 – Someone is in the car when man looks in.
00:52:00 – Memory flashbacks.
—Episode 2—
00:20:33 – A burnt face appears.
—Episode 3—
00:03:15 – A corpse grabs man's leg.
00:25:32 – A woman appears as man turns accompanied by thunder.
00:50:49 – A chimpanzee jumps on cage.
00:52:55 – A chimpanzee jumps on cage again.
—Episode 4—
00:10:02 – A cat jumps out from behind the clothes.
00:26:30 – A body falls from above.
—Episode 5—
00:24:19 – A woman is in the man's place as he looks down.
—Episode 6—
00:25:23 – Windows explode behind the man "At this point, isn't it all just water under the…"
—Episode 7—
00:23:27 – A clock rings mid-sentence "We've been here before, you and me, right here. In fact–"
00:48:53 – "I'm finally, finally here.", then wrecking ball comes through wall.
—Episode 8—
00:02:42 – A man turns around and someone grabs his throat.
01:06:35 – Thunder after "I bet I still could have sold it."
(Major jump scares in bold)
Report inaccurate data: Contact us with the URL of this page and a description of what data is inaccurate. We'll work to get it fixed!