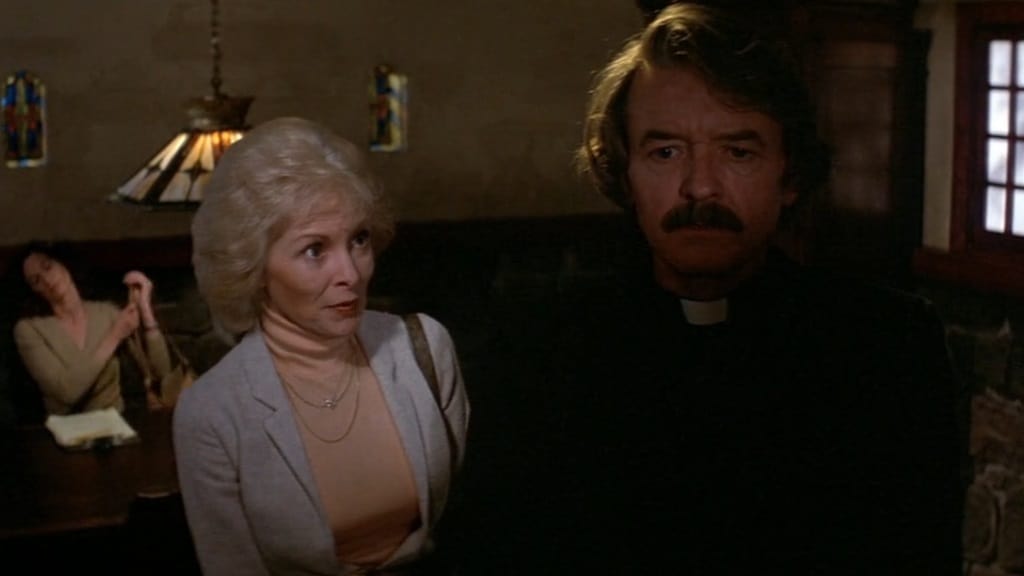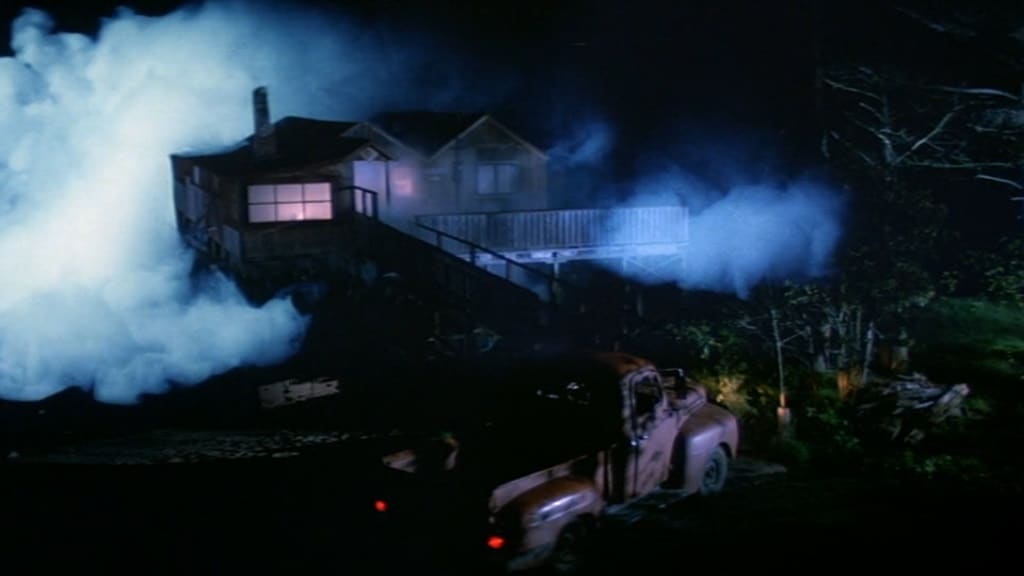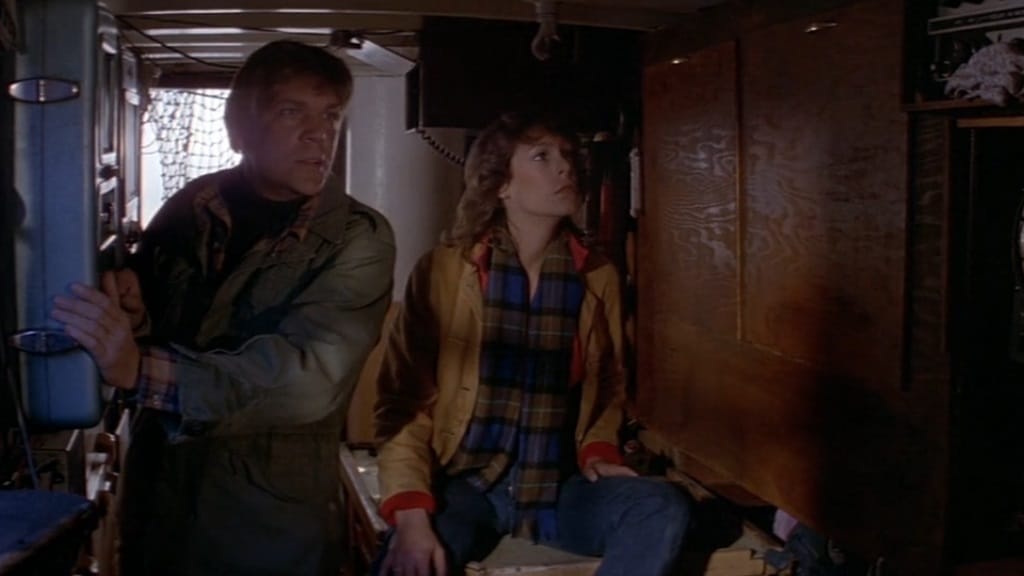 Synopsis: A coastal California town comes under attack from vengeful beings that attack under the cover of a mysterious fog.
Director: John Carpenter
Runtime: 89 minutes
MPAA Rating: R
IMDb: 6.8/10  Rotten Tomatoes: 71%
Netflix (US): No
Jump Scares:  16 (3 major, 13 minor)
Jump Scare Rating: The Fog contains numerous jump scares throughout. While many coincide with the fog appearing, there are a few unexpected scares as well.


WARNING: The jump scare descriptions listed below may contain minor spoilers
Show Descriptions
Jump Scare Times
5:46 – A piece of masonry falls to the floor in front of the camera.
11:28 – A chair slides along the floor.
13:49 – The windows in the truck shatter.
19:00 – A fisherman is suddenly impaled by a knife.
24:07 – The glass on the clock breaks.
34:16 – Father Malone appears from the shadows startling Kathy.
36:44 – Static hisses from the radio.
39:58 – A cupboard opens startling Elizabeth.
40:03 – A corpse falls onto Elizabeth.
45:46 – The piece of driftwood suddenly sparks and catches fire.
51:42 – The fisherman suddenly collapses as he approaches Elizabeth.
1:01:07 – Accompanied by a sound effect, a large hairy arm reaches out and grabs Dan while he stands by the door.
1:07:51 – A figure appears in the doorway by Mrs. Kobritz.
1:09:36 – One of the revenants can be seen watching the car from a distance.
1:17:01 – A hand breaks through one of the windows in the church.
1:21:13 – Stevie is suddenly attacked by one of the revenants.
(Major scares in bold)
Download a .srt file of the jump scares in The Fog [more info].