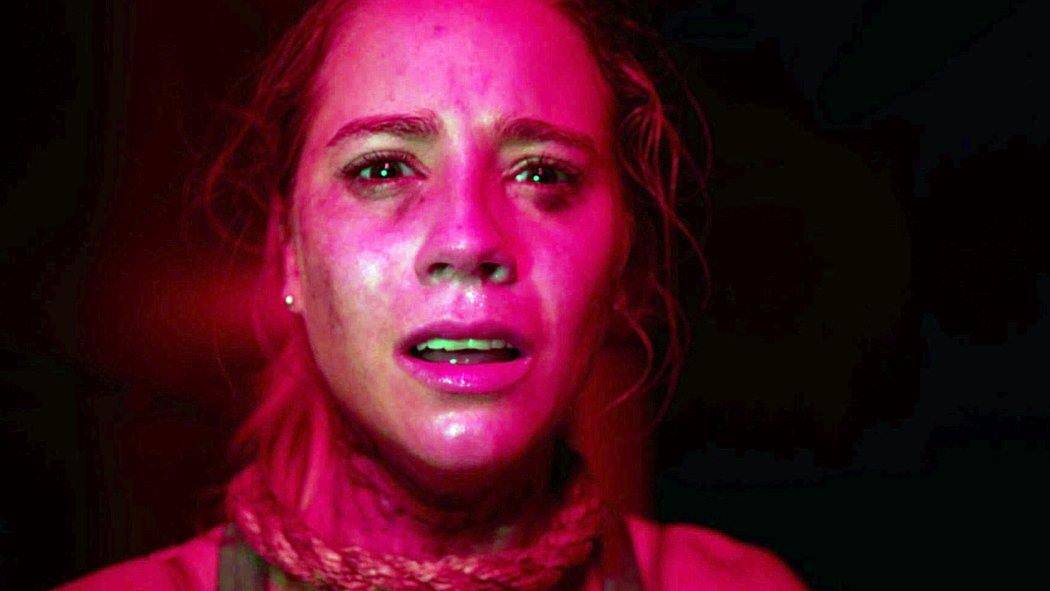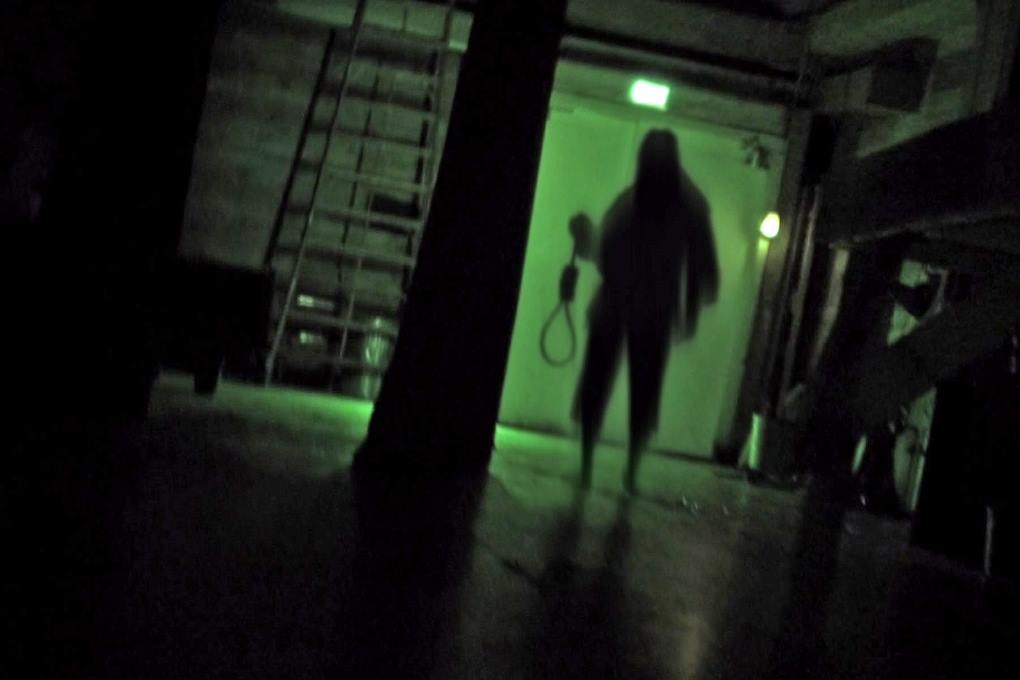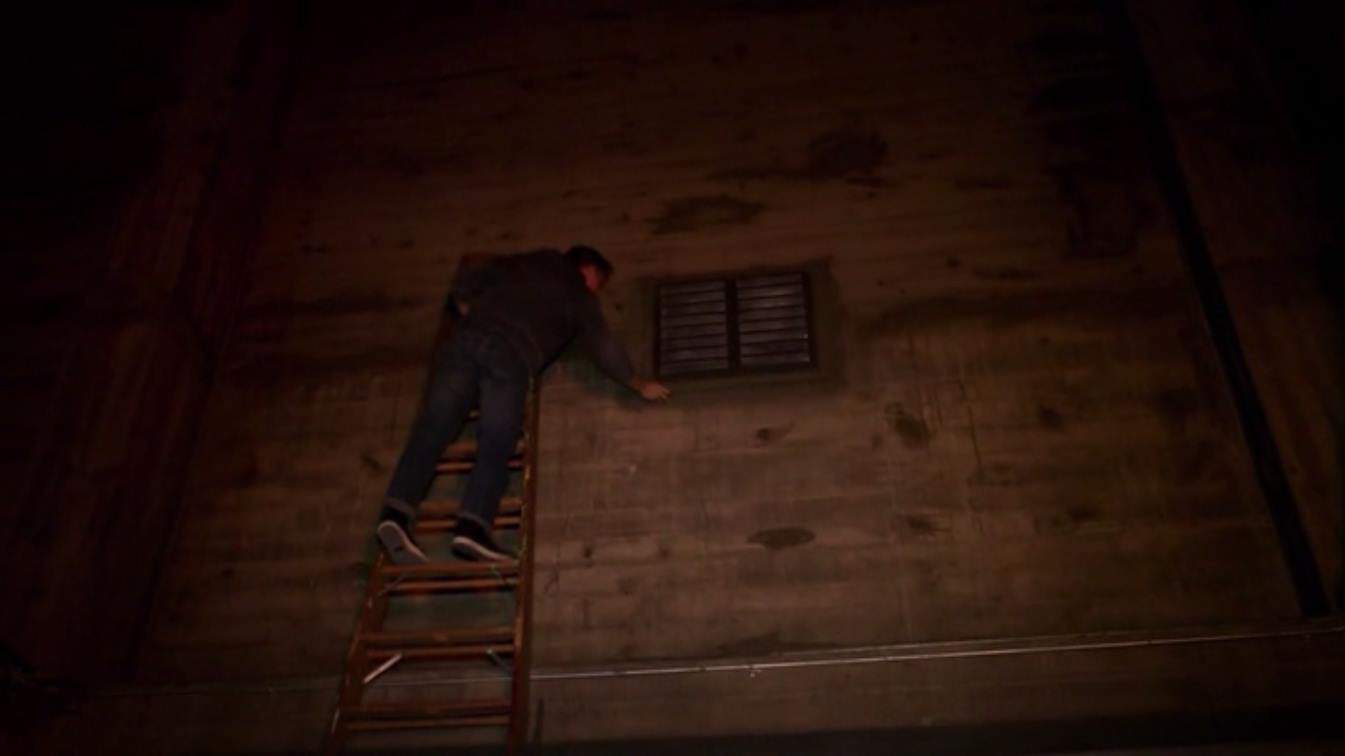 Synopsis: Twenty years after the death of Charlie Grimille, who was hung as a result of a prop malfunction during a school play, the students at the same high school attempt to remake the play in honour of the anniversary.
Director: Travis Cluff & Chris Lofing
Runtime: 81 minutes
MPAA Rating: R
IMDb: 4.2/10  Rotten Tomatoes: 16%
Netflix (US): No
Jump Scares:  21 (3 major, 18 minor)
Jump Scare Rating: A large number of jumps, mainly in the second half of the movie. Those who dislike jump scares should avoid.


WARNING: The jump scare descriptions listed below may contain minor spoilers
Show Descriptions
Jump Scare Times
2:36 – During the school play, a door beneath Charlie's feet opens and he falls through, hanging himself in the process.
19:35 – Ryan pops up in front of the camera.
25:33 – Something smashes on the ground.
27:31 – There is a loud thudding noise.
28:32 – Pfeifer appears suddenly.
38:38 – The TV makes a loud noise and switches from static to an old news clip.
43:56 – Cassidy screams.
44:27 – Ryan sees a mask as he walks through the wardrobe room.
45:04 – A loud noise interrupts an argument between the group.
46:13 – Cassidy is pulled upwards by an unseen force.
49:27 – An unseen force throws Ryan off the ladder.
50:29 – A loud noise can be heard coming from the other side of the door.
53:53 – The camera spins around and focuses on the Hangman, who has appeared suddenly.
54:33 – Ryan's cellphone drops to the floor as he is pulled up by his neck.
1:00:42 – A noose appears around Cassidy's neck and she is pulled away suddenly. [Video]
1:02:35 – The Hangman can be seen standing begin Pfeifer.
1:02:58 – The Hangman lunges at Pfeifer and Reese on the stairs.
1:06:25 – Ryan's hanging body suddenly appears in front of the camera.
1:09:12 – The spotlight turns on suddenly.
1:14:58 – A policeman enters a bedroom, the camera moves to the bed where Alexis is combing Pfeifer's hair.
1:15:29 – A policeman is thrown against a wall, the camera then moves back to Alexis and Pfeifer who are looking at the hangman who then attacks the cameraman.
(Major scares in bold)
Download a .srt file of the jump scares in The Gallows [more info].