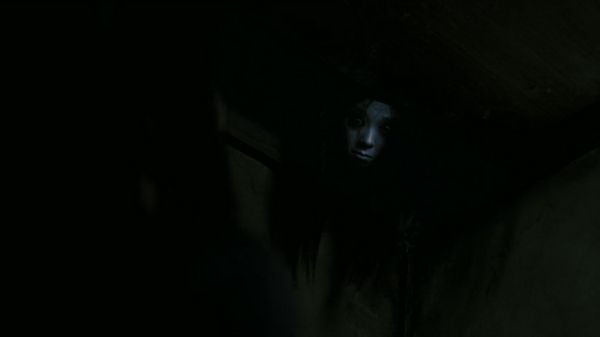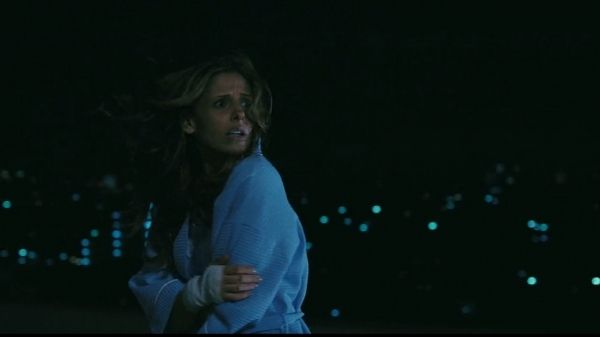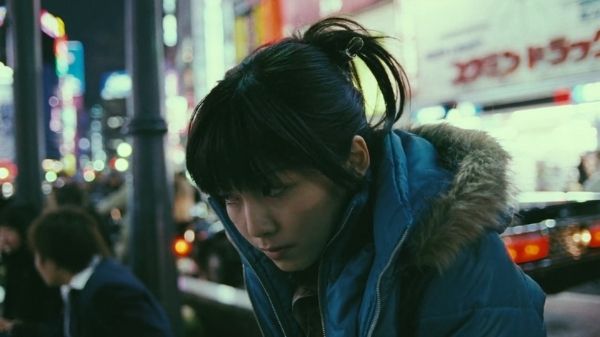 See below for the exact times and descriptions of the 21 jump scares in The Grudge 2, which has a jump scare rating of 4.5.
Jump Scare Rating: Although there are a lot of jump scares throughout this movie, Shimizu's sound-design is far away from the high-pitch violins of the early 2000's horror genre. Numerous, but not deafening, far from it.

Synopsis: After Karen (the protagonist of the first movie) is hospitalized after a fire, her sister, Aubrey, is sent to bring her back to the US. But when she finds Karen, she also becomes cursed by Kayako, a malevolant spirit born from anger.
Contributor: Tom_Connolly contributed all the information on this page (Sign up now to become a contributor too! Learn more)
Director: Takashi Shimizu
Runtime: 108 minutes
WARNING: The jump scare descriptions listed below may contain minor spoilers

Jump Scare Times
00:13:31 – Vanessa and Miyuki slam the door while Allison is counting.
00:14:15 – Toshio appears and makes a cat-like scream.
00:14:52 – Allison screams loudly when Kayako appears.
00:27:01 – After the neighbor closes his door, the camera goes down to reveal Toshio with a sound effect.
00:28:25 – A hand can briefly be seen gripping Karen's arm.
00:29:37 – After a series of flashes, Kayako's face rushes toward the camera.
00:30:58 – Kayako suddenly growls with a sound effect.
00:31:21 – Karen's body smashes to the ground.
00:32:27 – Allison looks under her desk to find Toshio staring at her.
00:35:45 – After a long scene in silence, the music abruptly arrives.
00:39:26 – Kayako emerges from the mirror to kill Miyuki.
00:43:56 – Eason turns his TV off and Kayako can be seen in the reflection.
00:56:12 – A hand grabs Allison's arm.
00:59:32 – We see Toshio runs briefly.
01:01:03 – Ghostly hands suddenly grab Vanessa's legs.
01:11:28 – Kayako stares at Eason then shrieks and rushes at him.
01:13:41 – While embracing Eason, Aubrey realizes she is in the arms of Kayako.
01:17:05 – A loud noise in the wall startles Jake.
01:23:28 – The music makes a high-pitched note after the sentence "they are right here".
01:36:15 – Jake falls to the ground and sees a corpse.
01:44:13 – A hand emerges from the empty sleeve and grabs Jake.
(Major jump scares in bold)
Watch with subtitles that warn you about jump scares! Download the .srt file of the jump scares in The Grudge 2. [More info]
Report inaccurate data: Contact us with the URL of this page and a description of what data is inaccurate. We'll work to get it fixed!