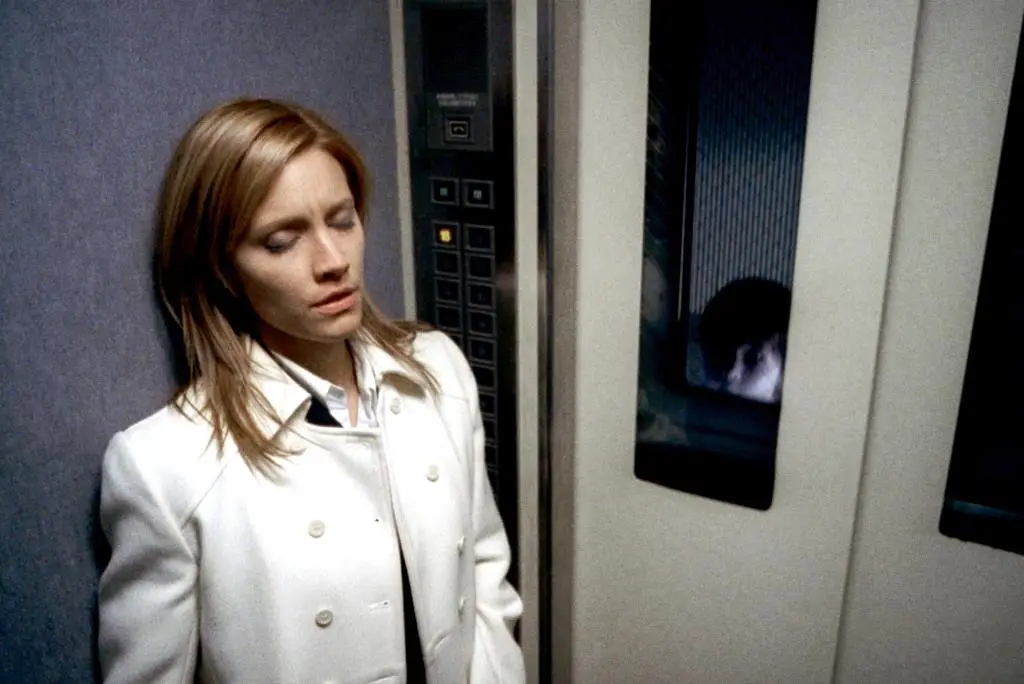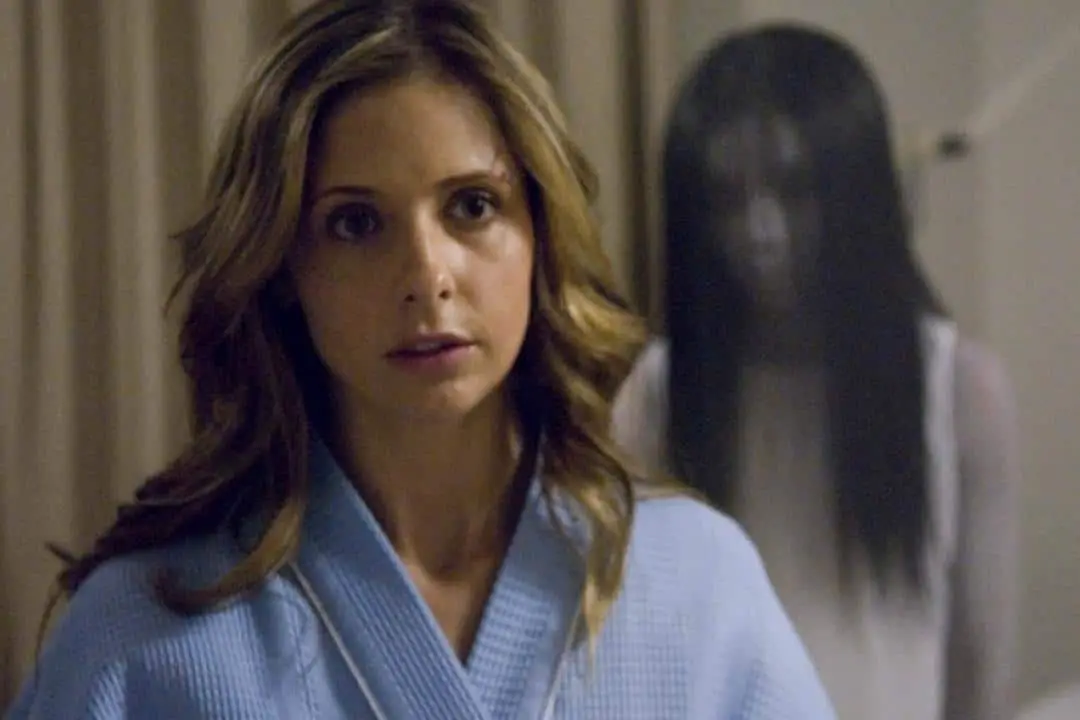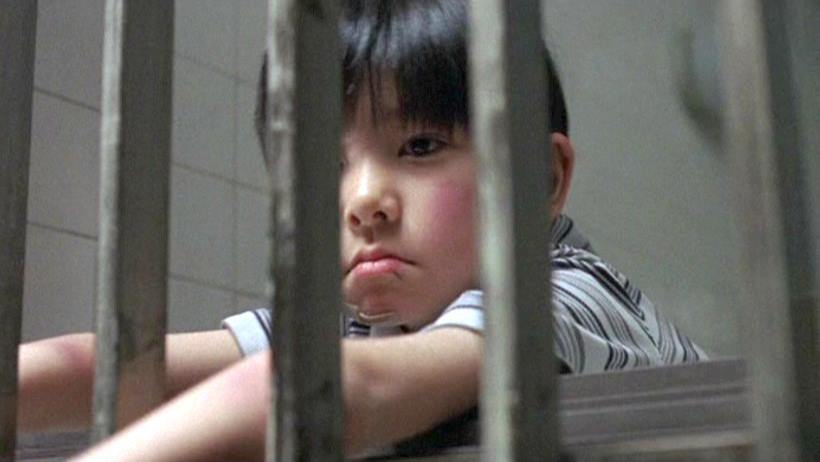 Synopsis: Karen, an American nurse working in Tokyo, becomes inflicted with a curse after visiting a home that has been the site of strange supernatural occurrences.
Director: Takashi Shimizu
Runtime: 98 minutes (directors cut)
MPAA Rating: Unrated
IMDb: 5.9/10  Rotten Tomatoes: 39%
Netflix (US): No
Jump Scares:  23 (0 major, 23 minor)
Jump Scare Rating: Numerous jump scares throughout however none stand out as being particularly scary.


WARNING: The jump scare descriptions listed below may contain minor spoilers
Show Descriptions
Jump Scare Times
7:35 – Yoko turns around in the attic and sees a ghostly woman's face.
15:30 – Karen opens a door and a hand grabs her foot.
18:13 – A cat yowls, scaring Karen.
21:12 – Karen is startled by the phone ringing.
21:46 – A shadow can be seen passing a window.
22:50 – Emma gasps and a ghostly figure can be seen hovering above her.
26:36 – A hand comes out of a bath tub and grabs a man's arm.
32:31 – Someone reaches down and grabs the cat on the stairs.
34:52 – A boy pops out from beside Jen's bed and hisses at Matt.
35:02 – The boy screams at Matt.
35:48 – The boy peers down from above Matt and screams again.
53:45 – As Susan goes up in the elevator, the strange boy can be seen on each floor.
56:40 – The ghostly woman peaks out at Susan from under the covers.
58:45 – Karen sees the reflection of the ghostly girl in the bus window accompanied by a croaking noise.
1:00:13 – As Alex walks down the stairs, the strange boy can be seen sitting in a corner.
1:04:17 – Detective Nakagawa is reviewing the security footage when a shadowy figure rises up directly in front of the security camera.
1:17:37 – The boy opens his eyes then pushes Detective Nakagawa's head into the bathtub.
1:26:00 – A corpse falls down from the attic in front of Peter.
1:28:48 – The ghostly woman can be seen in the reflection of the mirror as Karen walks past it.
1:29:04 – Doug's hand reaches out and grabs Karen's foot as she looks into the mirror.
1:31:12 – Karen opens a door and sees the ghostly woman's face behind it.
1:34:26 – Karen goes to lift the sheet covering Doug's body when it begins to twitch.
1:34:40 – The camera begins to pan, revealing the ghostly woman is standing behind Karen.
Download a .srt file of the jump scares in The Grudge [more info].