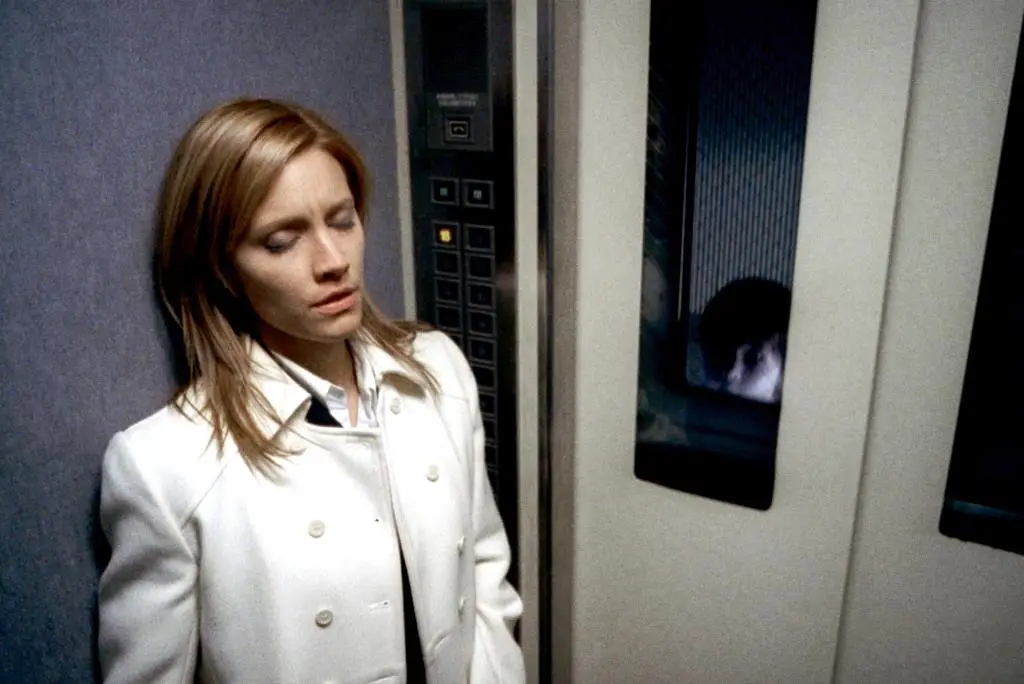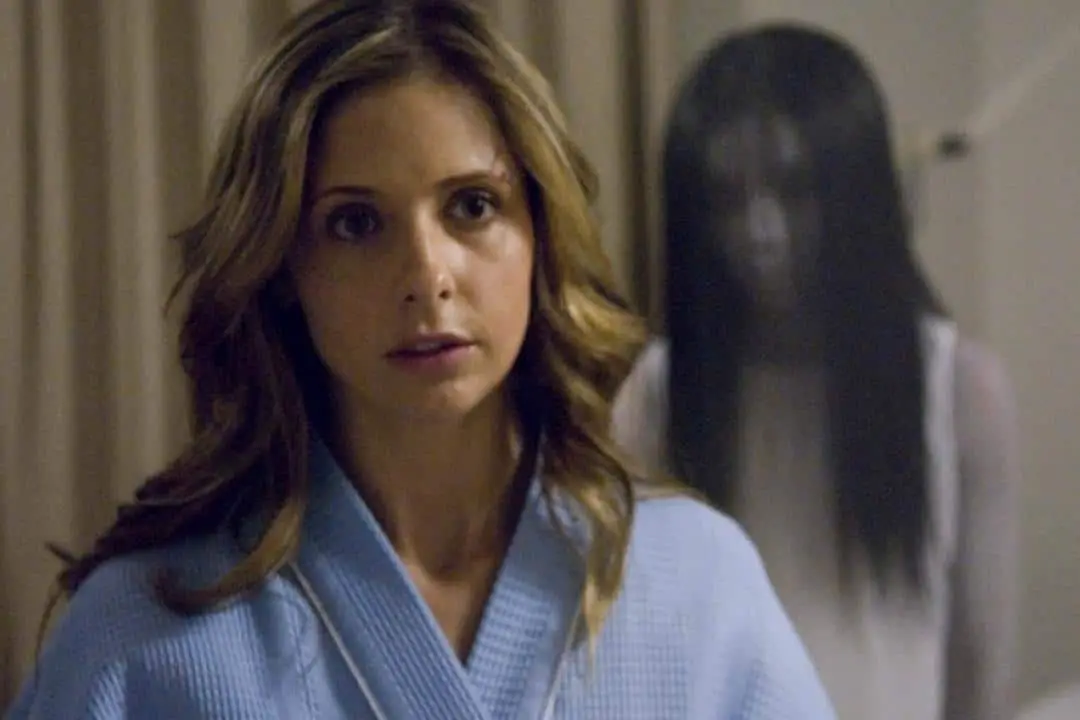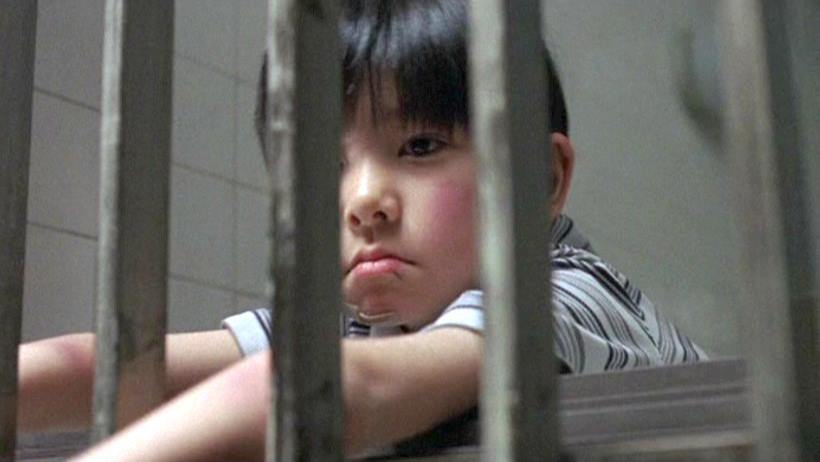 See below for the exact times and descriptions of the 23 jump scares in The Grudge, which has a jump scare rating of 4.0.
Jump Scare Rating: Numerous jump scares throughout however none stand out as being particularly scary.


Synopsis: Karen, an American nurse working in Tokyo, becomes inflicted with a curse after visiting a home that has been the site of strange supernatural occurrences.
Contributor: Anthony Wilson contributed all the information on this page (Sign up now to become a contributor too! Learn more)
Director: Takashi Shimizu
Runtime: 98 minutes
WARNING: The jump scare descriptions listed below may contain minor spoilers

Jump Scare Times
00:07:35 – Yoko turns around in the attic and sees a ghostly woman's face.
00:15:30 – Karen opens a door and a hand grabs her foot.
00:18:13 – A cat yowls, scaring Karen.
00:21:12 – Karen is startled by the phone ringing.
00:21:46 – A shadow can be seen passing a window.
00:22:50 – Emma gasps and a ghostly figure can be seen hovering above her.
00:26:36 – A hand comes out of a bath tub and grabs a man's arm.
00:32:31 – Someone reaches down and grabs the cat on the stairs.
00:34:52 – A boy pops out from beside Jen's bed and hisses at Matt.
00:35:02 – The boy screams at Matt.
00:35:48 – The boy peers down from above Matt and screams again.
00:53:45 – As Susan goes up in the elevator, the strange boy can be seen on each floor.
00:56:40 – The ghostly woman peaks out at Susan from under the covers.
00:58:45 – Karen sees the reflection of the ghostly girl in the bus window accompanied by a croaking noise.
01:00:13 – As Alex walks down the stairs, the strange boy can be seen sitting in a corner.
01:04:17 – Detective Nakagawa is reviewing the security footage when a shadowy figure rises up directly in front of the security camera.
01:17:37 – The boy opens his eyes then pushes Detective Nakagawa's head into the bathtub.
01:26:00 – A corpse falls down from the attic in front of Peter.
01:28:48 – The ghostly woman can be seen in the reflection of the mirror as Karen walks past it.
01:29:04 – Doug's hand reaches out and grabs Karen's foot as she looks into the mirror.
01:31:12 – Karen opens a door and sees the ghostly woman's face behind it.
01:34:26 – Karen goes to lift the sheet covering Doug's body when it begins to twitch.
01:34:40 – The camera begins to pan, revealing the ghostly woman is standing behind Karen.
Watch with subtitles that warn you about jump scares! Download the .srt file of the jump scares in The Grudge. [More info]
Report inaccurate data: Contact us with the URL of this page and a description of what data is inaccurate. We'll work to get it fixed!