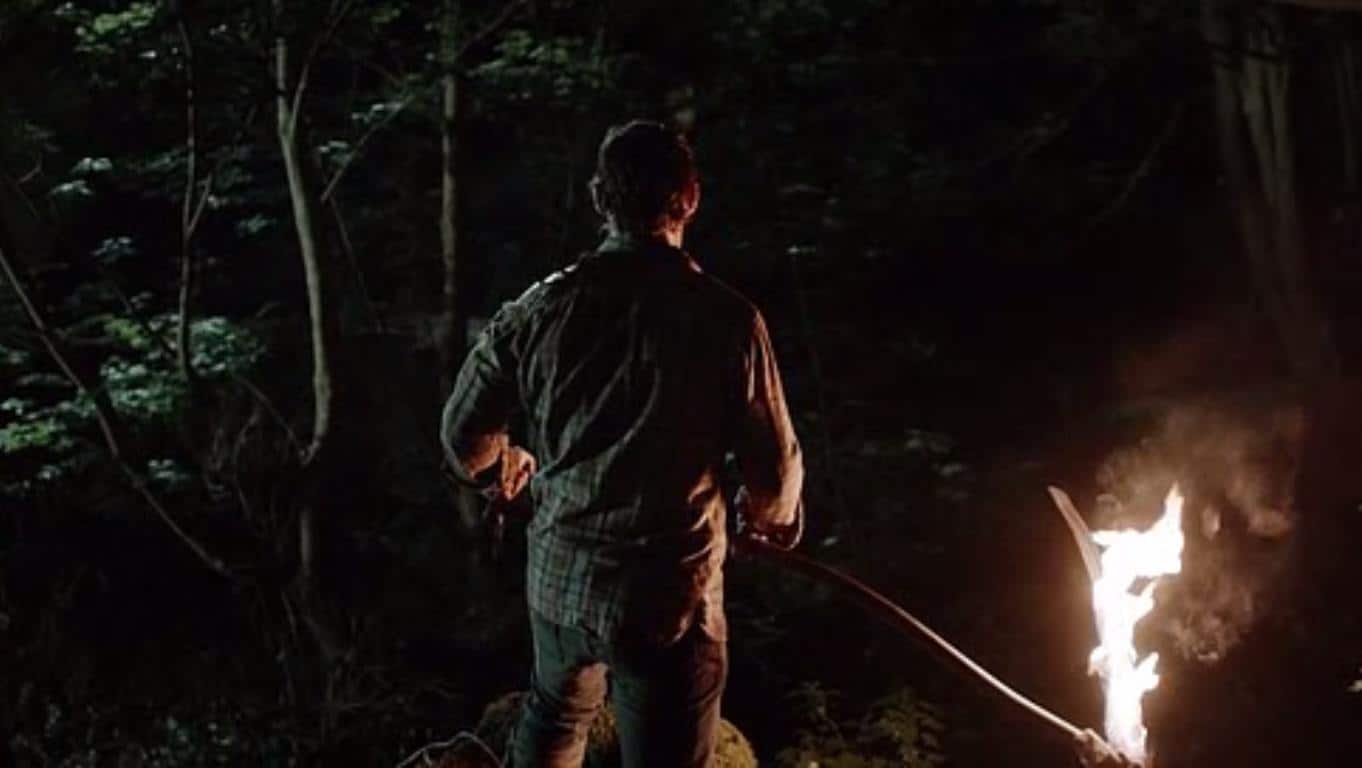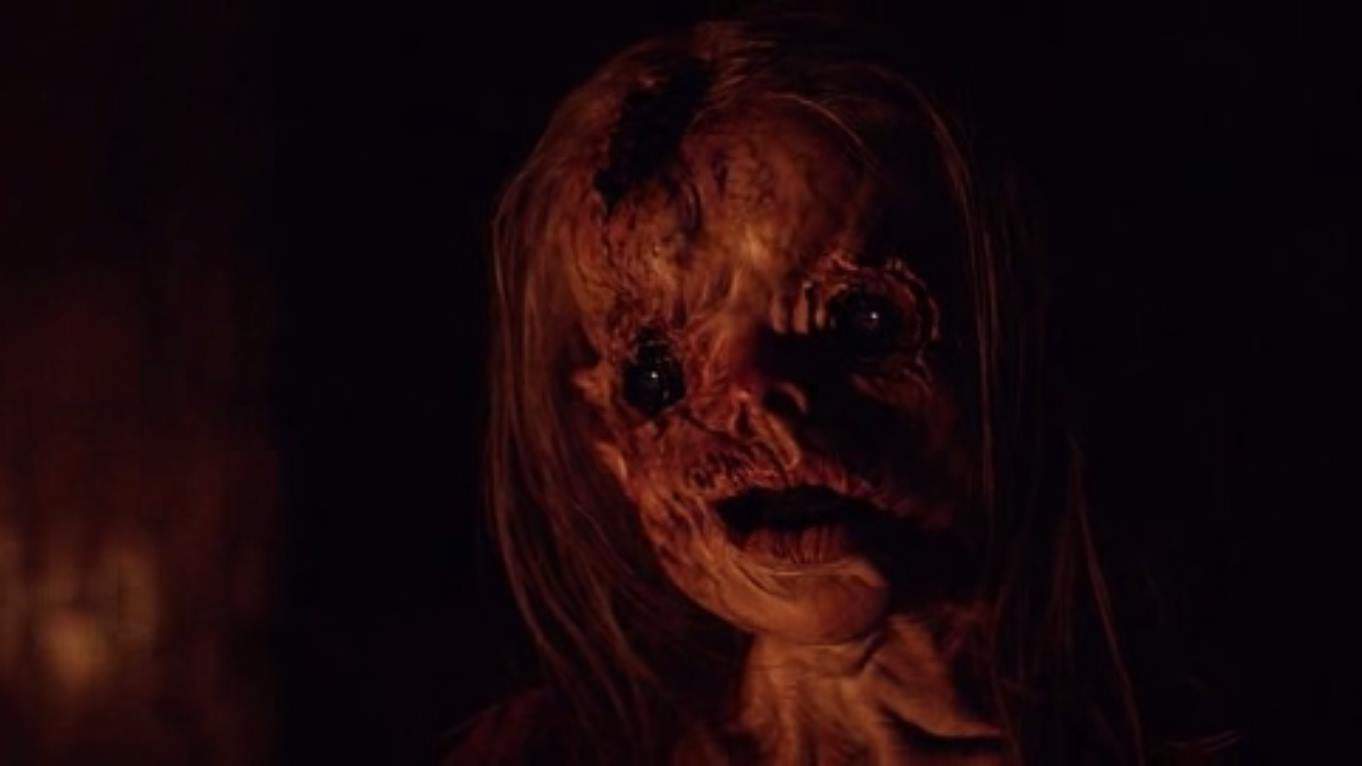 See below for the exact times and descriptions of the 18 jump scares in The Hallow, which has a jump scare rating of 3.5.
Jump Scare Rating: A large number of relatively minor jump scares with most occurring in the second half of the movie.


Synopsis: A family move into a remote house in the Irish woods where they find themselves attacked by mysterious nocturnal creatures.
Contributor: Anthony Wilson contributed all the information on this page (Sign up now to become a contributor too! Learn more)
Director: Corin Hardy
Runtime: 97 minutes
WARNING: The jump scare descriptions listed below may contain minor spoilers

Jump Scare Times
00:09:27 – Claire turns around and is startled by Adam.
00:21:57 – As Adam takes a photograph, a creature appears in the woods.
00:30:12 – Adam looks up and Colm is standing on the road.
00:32:26 – The car trunk suddenly slams down on Adam.
00:37:48 – A shadowy figure moves past a window.
00:38:10 – There is a high pitched squawk and Adam shoots his gun.
00:44:32 – Adam shuts the car bonnet which reveals several creatures standing behind him.
00:46:50 – Something comes through the keyhole that Adam is looking through and pierces his eye.
00:47:31 – Adam looks through a crack in the door and sees one of the creatures.
00:51:13 – A hand breaks through the attic floor.
00:56:34 – Claire looks up and sees a creature at the window.
01:00:55 – One of the creatures squeals at Claire.
01:08:12 – Finn's face suddenly turns demonic.
01:10:19 – Adam bangs loudly on the door behind Claire.
01:12:28 – Adam suddenly grabs Claire's ankle.
01:19:56 – Cora screams at Adam.
01:24:44 – A creature stands up behind Adam and impales him through the stomach.
01:32:54 – During mid-credits scene, we see the logging truck drive off while calming music plays only to reveal the creature screeching at the camera.
Watch with subtitles that warn you about jump scares! Download the .srt file of the jump scares in The Hallow. [More info]
Report inaccurate data: Contact us with the URL of this page and a description of what data is inaccurate. We'll work to get it fixed!