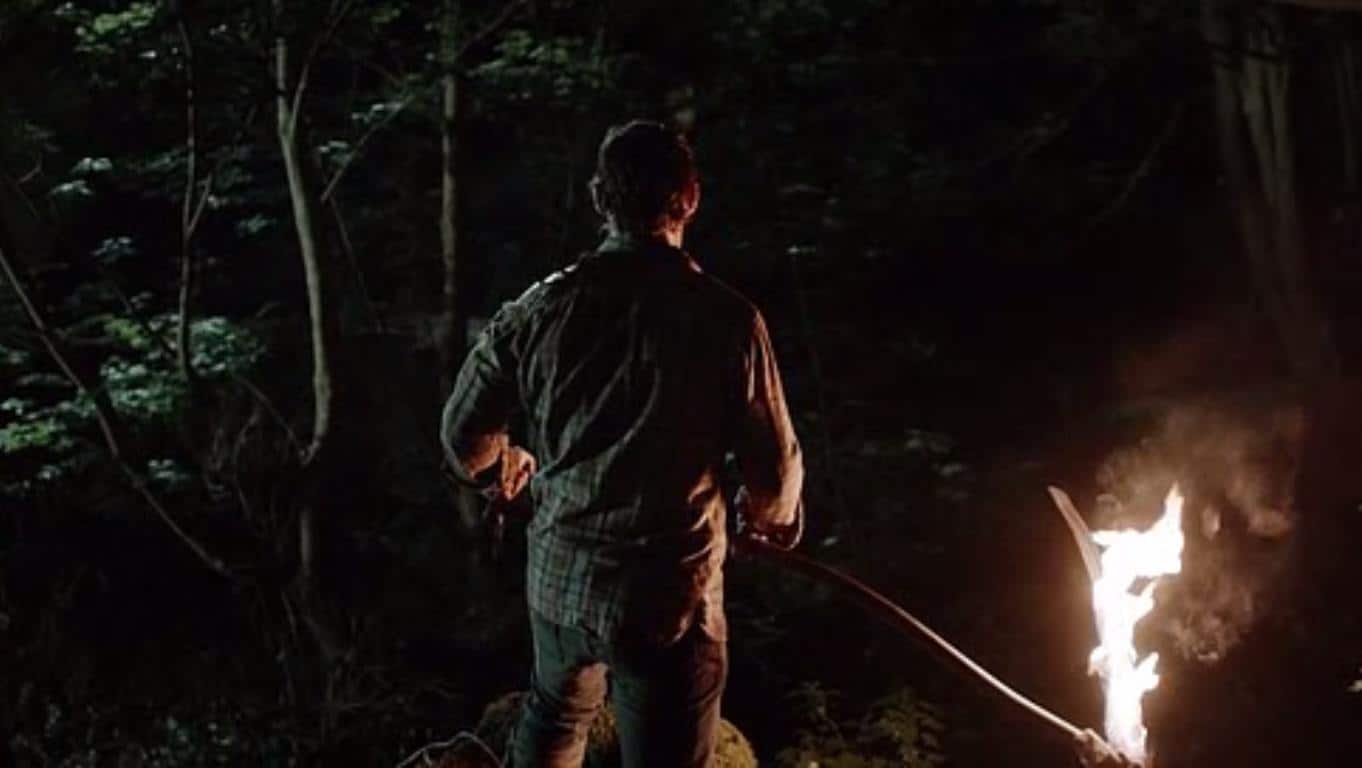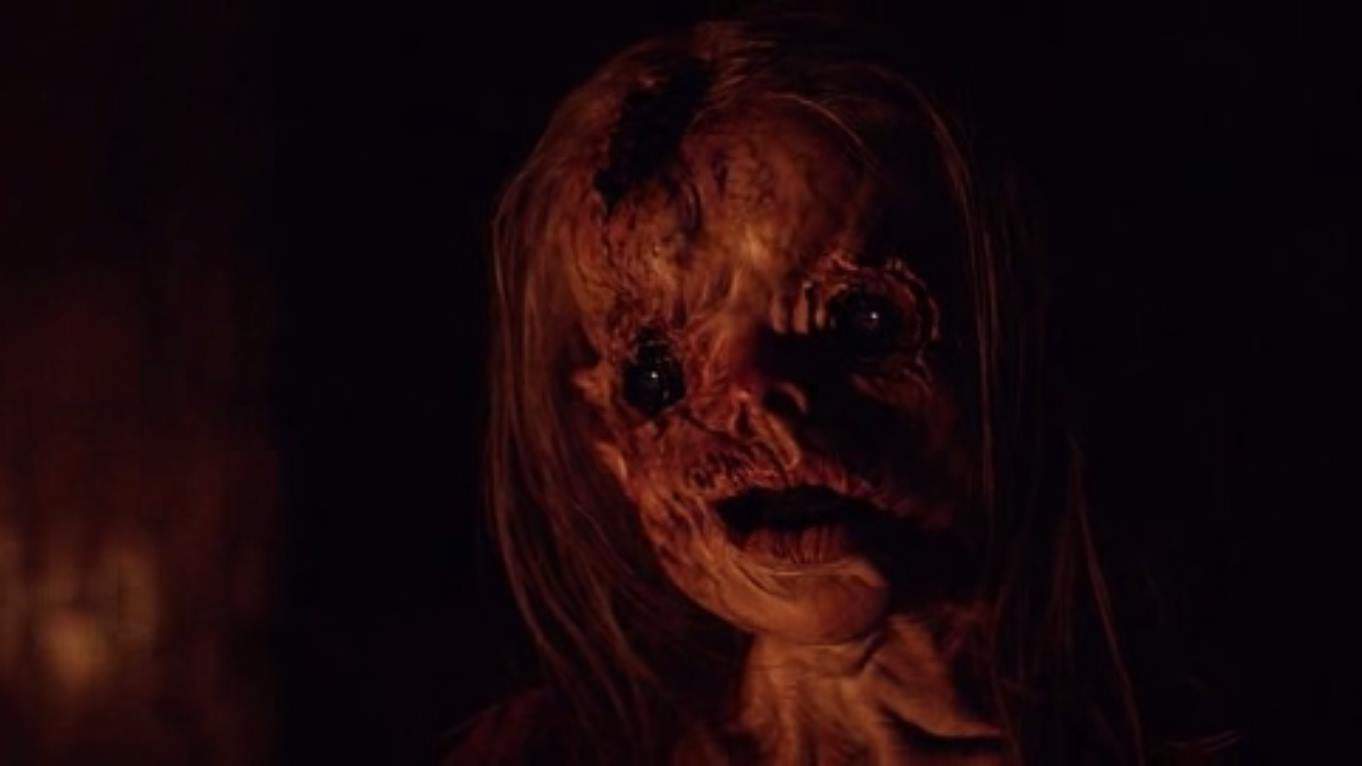 Synopsis: A family move into a remote house in the Irish woods where they find themselves attacked by mysterious nocturnal creatures.
Director: Corin Hardy
Runtime: 97 minutes
MPAA Rating: Unrated
IMDb: 5.7/10  Rotten Tomatoes: 70%
Netflix (US): No
Jump Scares:  18 (0 major, 18 minor)
Jump Scare Rating: A large number of relatively minor jump scares with most occurring in the second half of the movie.


WARNING: The jump scare descriptions listed below may contain minor spoilers
Show Descriptions
Jump Scare Times
9:27 – Claire turns around and is startled by Adam.
21:57 – As Adam takes a photograph, a creature appears in the woods.
30:12 – Adam looks up and Colm is standing on the road.
32:26 – The car trunk suddenly slams down on Adam.
37:48 – A shadowy figure moves past a window.
38:10 – There is a high pitched squawk and Adam shoots his gun.
44:32 – Adam shuts the car bonnet which reveals several creatures standing behind him.
46:50 – Something comes through the keyhole that Adam is looking through and pierces his eye.
47:31 – Adam looks through a crack in the door and sees one of the creatures.
51:13 – A hand breaks through the attic floor.
56:34 – Claire looks up and sees a creature at the window.
1:00:55 – One of the creatures squeals at Claire.
1:08:12 – Finn's face suddenly turns demonic.
1:10:19 – Adam bangs loudly on the door behind Claire.
1:12:28 – Adam suddenly grabs Claire's ankle.
1:19:56 – Cora screams at Adam.
1:24:44 – A creature stands up behind Adam and impales him through the stomach.
1:32:54 – During mid-credits scene, we see the logging truck drive off while calming music plays only to reveal the creature screeching at the camera.
Download a .srt file of the jump scares in The Hallow [more info].