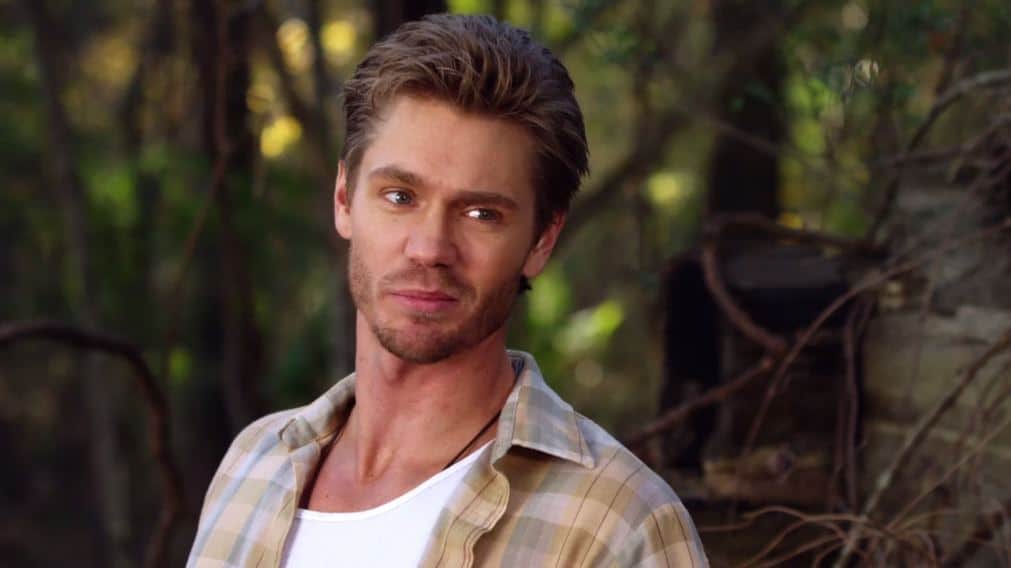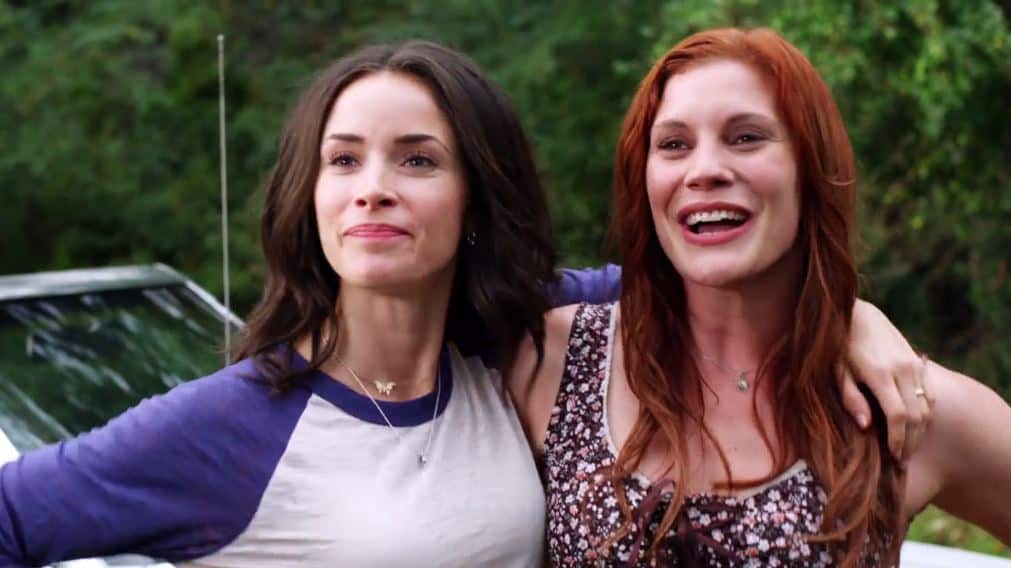 Synopsis: A young family moves into an old house in Georgia only to learn that the house is haunted by a murderous past.
Director: Tom Elkins
Runtime: 101 minutes
MPAA Rating: R
IMDb: 5.3/10  Rotten Tomatoes: 19%
Netflix (US): No
Jump Scares:  32 (6 major, 26 minor)
Jump Scare Rating: With a constant barrage of jump scares, The Haunting In Connecticut 2 is one of the most jump scare heavy films in existence and easily frightened individuals should probably avoid.


WARNING: The jump scare descriptions listed below may contain minor spoilers
Show Descriptions
Jump Scare Times
2:22 – The woman in the corner of the room suddenly appears in front of Lisa.
2:46 – Lisa lies down on the bed and her daughter Heidi is revealed to be standing behind her.
5:09 – Andy opens the door and sees a raccoon standing there.
8:40 – Lisa pokes at the bush with a rake and sees a decomposing corpse. [Video]
11:52 – Lisa sees a woman sitting by the bathtub.
12:28 – Lisa sees a blood covered hand move through the water.
16:49 – During a tense scene, the lights and radio turn back on.
17:36 – A shadowy figure watches Lisa in the kitchen.
21:02 – The decomposing corpse appears directly in front of Lisa as she opens her eyes. [Video]
29:06 – Joyce sees the silhouette of a woman walking through the trees.
31:30 – Mr Gordy puts his hand on Heidi's shoulder.
35:12 – Heidi suddenly sees an African American man swinging on the previously empty swing.
35:42 – Heidi sees someone hanging from a tree.
37:48 – After waking from a nightmare, Lisa turns around in bed and sees an African American woman with white eyes looking at her.
45:58 – As Lisa approaches the bathtub, the mummified corpse comes into view.
49:56 – During a vision, Joyce sees Heidi briefly take on a skeletal appearance.
51:52 – Heidi is woken by a loud thump.
52:55 – Heidi sees the spirit of an African American woman pass in front of her as she enters the piano room.
54:38 – A photo-frame with a picture of Heidi in it cracks.
55:12 – After waking from a nightmare, Lisa lies back down and sees a skeleton lying in bed beside her. [Video]
58:28 – Something walks past Heidi while she is stuck in the hole.
58:55 – The mummified corpse appears in front of Heidi.
1:03:50 – The light beside Andy crackles, briefly startling him. As Andy walks back inside, a silhouette of a man can be seen watching him.
1:10:25 – Joyce sees a corpse-like figure appear at the trailer window.
1:12:26 – The rotting corpse of the stationmaster appears at the car window beside Heidi. [Video]
1:12:47 – A man appears behind Lisa while she is looking in a cupboard.
1:14:18 – While driving Andy sees a female ghost standing on the road, causing him to swerve.
1:16:33 – Lisa looks back at Joyce who briefly appears as a decomposing corpse.
1:21:56 – Lisa is startled by various taxidermied animals around her.
1:22:20 – A mummified body falls on Lisa.
1:25:19 – As Lisa crawls through the hole, the stationmaster grabs her around the legs.
1:30:10 – Lisa is pulled through the hole.
(Major scares in bold)
Download a .srt file of the jump scares in The Haunting in Connecticut 2: Ghosts of Georgia [more info].