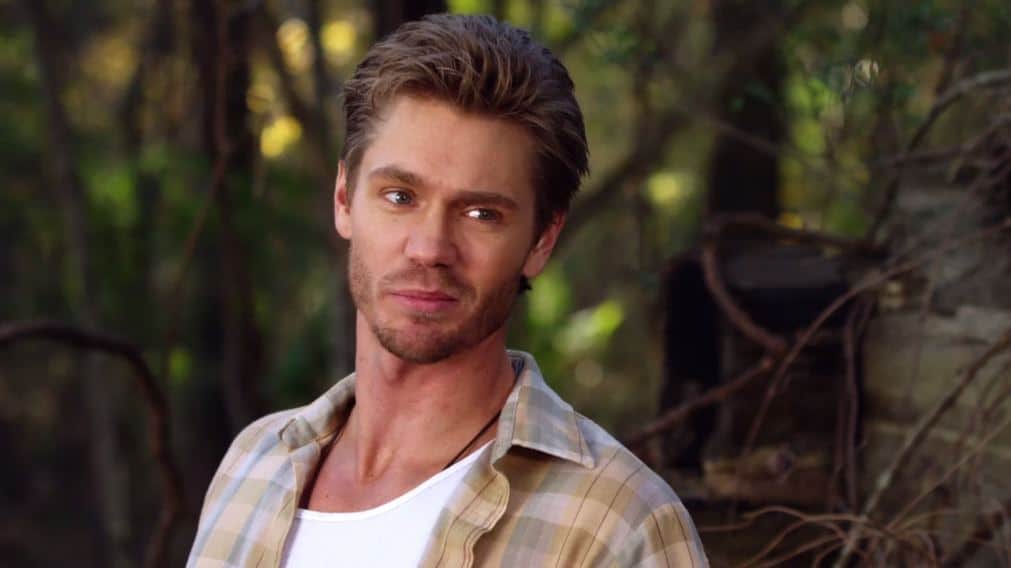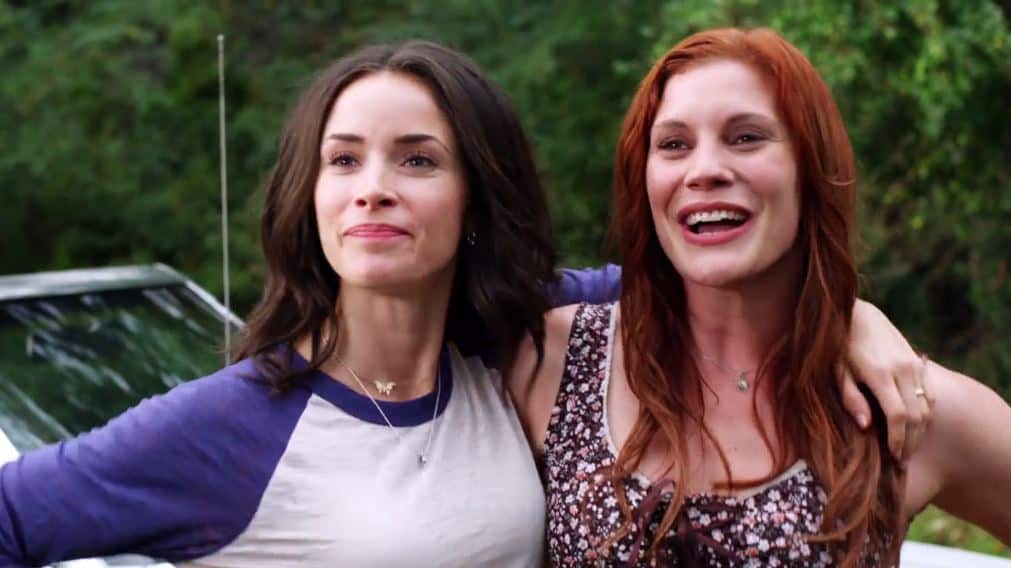 See below for the exact times and descriptions of the 32 jump scares in The Haunting in Connecticut 2: Ghosts of Georgia, which has a jump scare rating of 5.0.
Jump Scare Rating: With a constant barrage of jump scares, The Haunting In Connecticut 2 is one of the most jump scare heavy films in existence and easily frightened individuals should probably avoid.


Synopsis: A young family moves into an old house in Georgia only to learn that the house is haunted by a murderous past.
Contributor: Anthony Wilson contributed all the information on this page (Sign up now to become a contributor too! Learn more)
Director: Tom Elkins
Runtime: 101 minutes
WARNING: The jump scare descriptions listed below may contain minor spoilers

Jump Scare Times
00:02:22 – The woman in the corner of the room suddenly appears in front of Lisa.
00:02:46 – Lisa lies down on the bed and her daughter Heidi is revealed to be standing behind her.
00:05:09 – Andy opens the door and sees a raccoon standing there.
00:08:40 – Lisa pokes at the bush with a rake and sees a decomposing corpse. [Video]
00:11:52 – Lisa sees a woman sitting by the bathtub.
00:12:28 – Lisa sees a blood covered hand move through the water.
00:16:49 – During a tense scene, the lights and radio turn back on.
00:17:36 – A shadowy figure watches Lisa in the kitchen.
00:21:02 – The decomposing corpse appears directly in front of Lisa as she opens her eyes. [Video]
00:29:06 – Joyce sees the silhouette of a woman walking through the trees.
00:31:30 – Mr Gordy puts his hand on Heidi's shoulder.
00:35:12 – Heidi suddenly sees an African American man swinging on the previously empty swing.
00:35:42 – Heidi sees someone hanging from a tree.
00:37:48 – After waking from a nightmare, Lisa turns around in bed and sees an African American woman with white eyes looking at her.
00:45:58 – As Lisa approaches the bathtub, the mummified corpse comes into view.
00:49:56 – During a vision, Joyce sees Heidi briefly take on a skeletal appearance.
00:51:52 – Heidi is woken by a loud thump.
00:52:55 – Heidi sees the spirit of an African American woman pass in front of her as she enters the piano room.
00:54:38 – A photo-frame with a picture of Heidi in it cracks.
00:55:12 – After waking from a nightmare, Lisa lies back down and sees a skeleton lying in bed beside her. [Video]
00:58:28 – Something walks past Heidi while she is stuck in the hole.
00:58:55 – The mummified corpse appears in front of Heidi.
01:03:50 – The light beside Andy crackles, briefly startling him. As Andy walks back inside, a silhouette of a man can be seen watching him.
01:10:25 – Joyce sees a corpse-like figure appear at the trailer window.
01:12:26 – The rotting corpse of the stationmaster appears at the car window beside Heidi. [Video]
01:12:47 – A man appears behind Lisa while she is looking in a cupboard.
01:14:18 – While driving Andy sees a female ghost standing on the road, causing him to swerve.
01:16:33 – Lisa looks back at Joyce who briefly appears as a decomposing corpse.
01:21:56 – Lisa is startled by various taxidermied animals around her.
01:22:20 – A mummified body falls on Lisa.
01:25:19 – As Lisa crawls through the hole, the stationmaster grabs her around the legs.
01:30:10 – Lisa is pulled through the hole.
(Major jump scares in bold)
Watch with subtitles that warn you about jump scares! Download the .srt file of the jump scares in The Haunting in Connecticut 2: Ghosts of Georgia. [More info]
Report inaccurate data: Contact us with the URL of this page and a description of what data is inaccurate. We'll work to get it fixed!