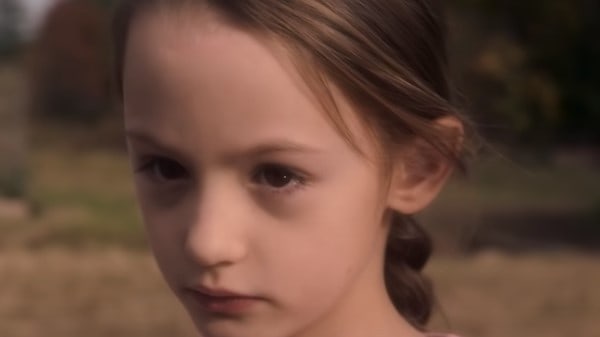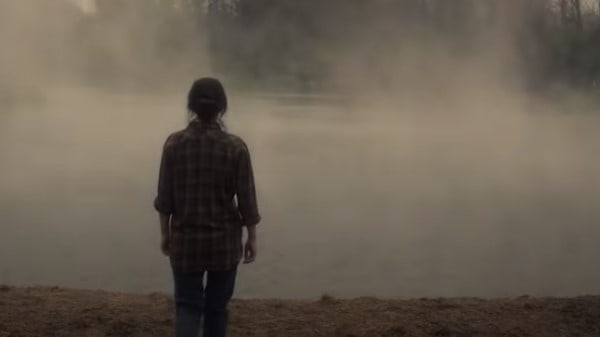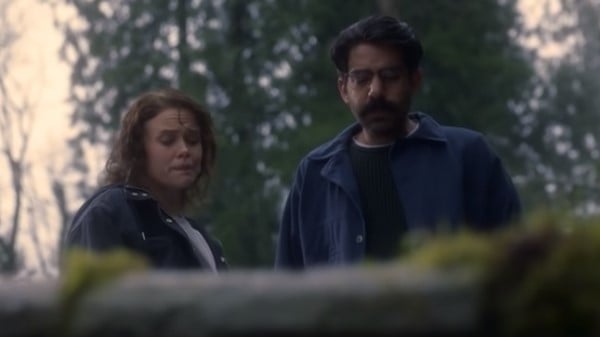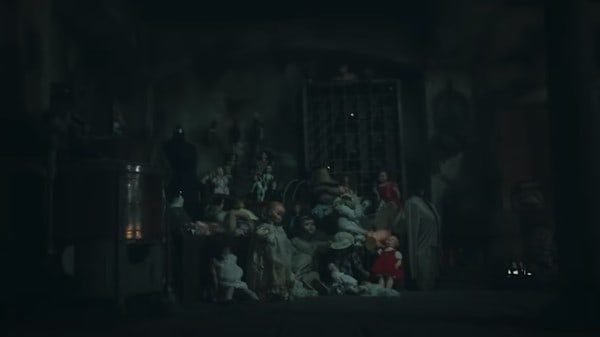 See below for the exact times and descriptions of the 15 jump scares in The Haunting Of Bly Manor, which has a jump scare rating of 2.5.
Jump Scare Rating: While containing multiple jump scares, they are not nearly as numerous or effective as The Haunting of Hill House and are usually involving a ghost in a mirror behind a character.

Synopsis: A new au pair comes to a secluded manor in England to take care of two orphaned children along with the housekeeper, chef and gardener and begins to suspect that something is wrong.
Contributor: Callan Griffin contributed all the information on this page (Sign up now to become a contributor too! Learn more)
Jump Scares: 15 (15 minor)
Episodes: 9
WARNING: The jump scare descriptions listed below may contain minor spoilers

Jump Scare Times
—Episode 1—
00:48:39 – The dark man appears in the mirror.
—Episode 2—
00:31:18 – The dark man appears in the bathroom mirror.
00:40:30 – Miles suddenly grabs Dani from behind.
—Episode 3—
00:12:10 – Dani shines the light on Jamie and screams.
00:53:45 – Dani turns and the dark man is standing in front of her.
00:53:59 – The dark man is suddenly flung towards the manor.
—Episode 4—
00:07:30 – Edmond appears up in the mirror.
00:35:37 – Edmond is in the mirror behind Dani.
00:41:30 – Edmond is sitting beside them.
00:45:44 – Sudden strings as Flora looks at the ghost dolls.
—Episode 5—
00:43:58 – Ghost Rebecca appears behind Hannah.
—Episode 7—
00:56:51 – Dani is grabbed by the lady of the lake.
—Episode 8—
00:01:42 – The same scene as the previous episode, Dani is grabbed by the lady of the lake.
00:35:47 – The dress suddenly grows arms and attacks.
00:37:02 – There is a quick jump cut to Viola being asphyxiated.
Report inaccurate data: Contact us with the URL of this page and a description of what data is inaccurate. We'll work to get it fixed!