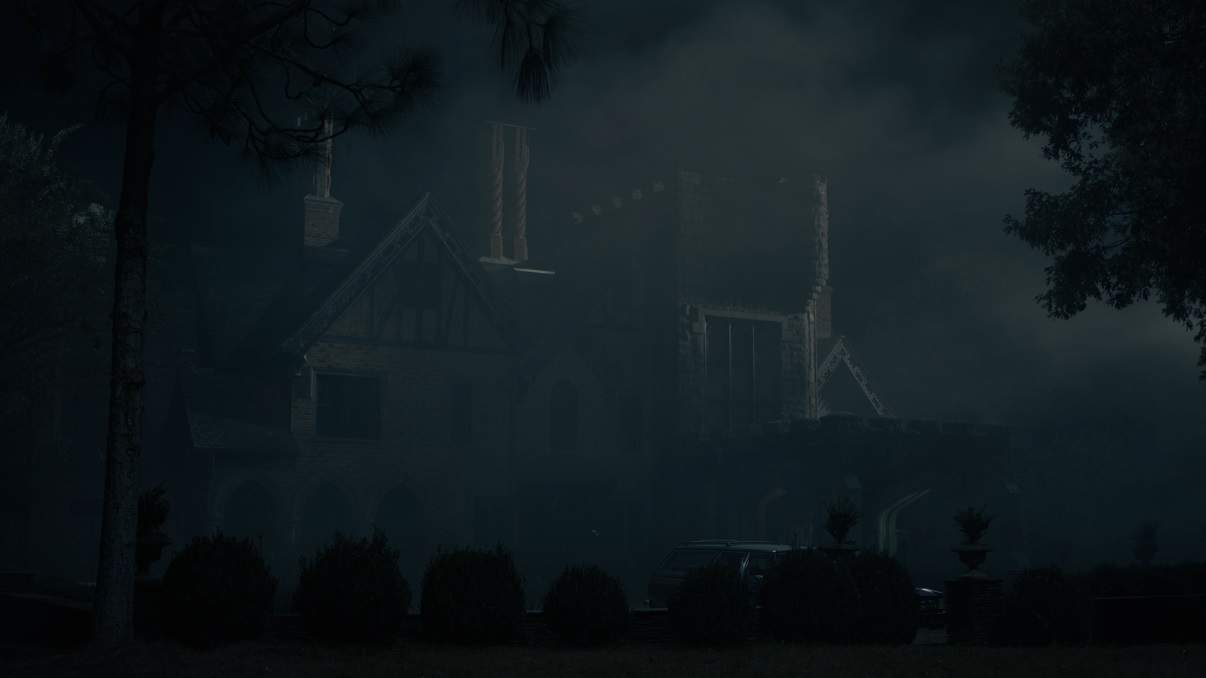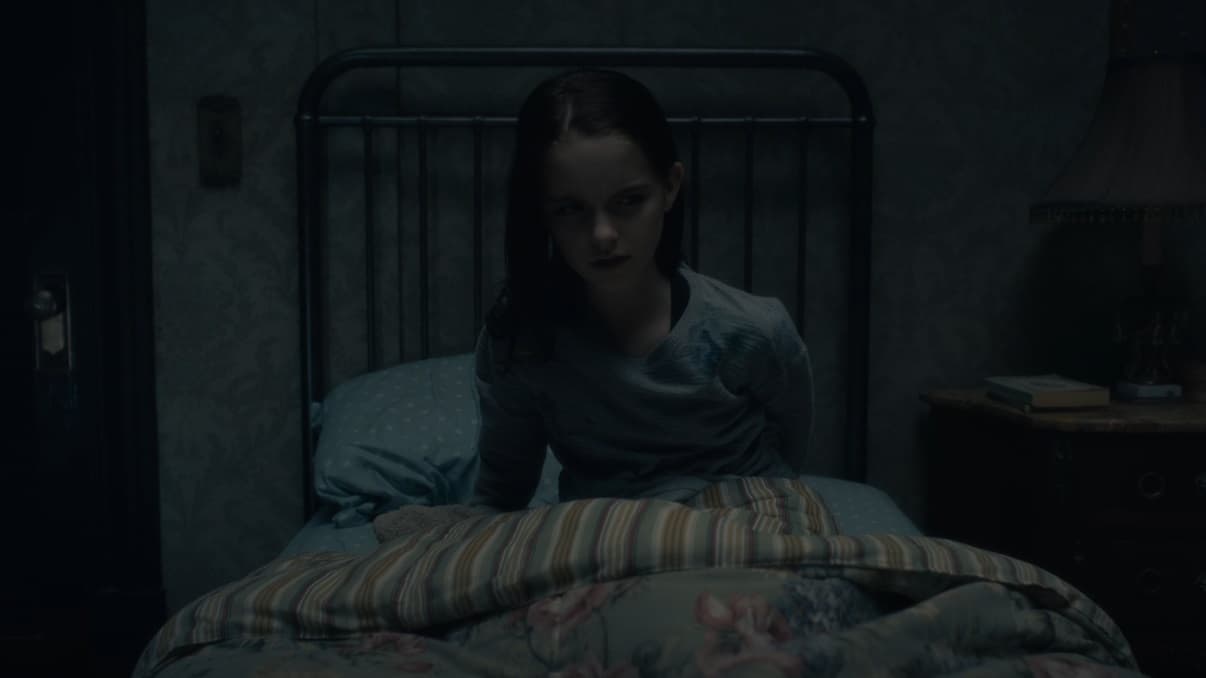 See below for the exact times and descriptions of the 28 jump scares in The Haunting of Hill House, which has a jump scare rating of 3.0.
Jump Scare Rating: There are less jump scares than one might expect from a series based on a haunted house as the show spends as much time exploring the relationships between the family members as it does on the horror elements.


Synopsis: Follows the Crain family, both in the past and present, as they deal with the repercussions of growing up in a home they believe to be haunted.
Contributor: Anthony Wilson contributed all the information on this page (Sign up now to become a contributor too! Learn more)
Jump Scares: 28 (4 major, 24 minor)
Episodes: 10
WARNING: The jump scare descriptions listed below may contain minor spoilers

Jump Scare Times
—Episode 1—
00:05:31 – After a tense scene focusing on the door to Nellie and Luke's room, a sudden cut to Hugh getting back into bed may startle some viewers.
00:30:01 – During a dream, Hugh turns over in bed and the woman beside him suddenly opens her mouth and lets out an unnatural scream.
00:31:59 – After Hugh sighs several times, a cut to him turning a light (accompanied by a loud noise) may startle some viewers.
00:38:03 – As the alarm clock changes to 3:03, Shirley jolts awake.
00:39:50 – As Steve looks at a dark patch on the ceiling, he is startled by car brakes screeching outside.
00:57:40 – Accompanied by a sound effect, Steve turns around and Nell is now standing directly in front of him.
—Episode 2—
00:19:50 – There are several loud bangs on the bedroom walls over the next 30 seconds or so.
00:34:39 – The kitten opens its eyes revealing they are milky white.
00:48:03 – There is a bang from inside the box and we hear a kitten making a squawking noise.
—Episode 3—
00:14:00 – As Theo reaches for the door handle, there is a loud bang from the other side.
00:19:26 – As Luke's torch flickers, we see a rotting figure begin to approach him.
00:21:02 – As Theo's bed-covers start to slip off, she looks up and sees a figure with a distorted face at the end of the bed.
00:38:16 – Accompanied by a sound effect, Theo looks back up at her mother and her face is now bloodied with a large chunk missing.
—Episode 4—
00:14:25 – Luke sees an old woman in the reflection of the speaking tube.
00:18:23 – As Luke looks at the tall man in the distance, a dog suddenly barks.
—Episode 5—
00:02:12 – Nell sees the silhouette of the Bent Neck Lady standing at the end of the bed.
00:29:29 – Nell sees the Bent Neck Lady standing in front of the car.
00:52:20 – As Nell turns around, the Bent Neck Lady drops down right in front of her and a loud sound effect plays.
—Episode 6—
00:15:38 – The chandelier drops from the ceiling.
00:44:34 – The windows start to blow out one by one.
—Episode 7—
00:36:58 – There's a sudden loud noise.
00:39:52 – A hand reaches out of the grave and grabs Luke's arm.
—Episode 8—
00:34:55 – As Shirley and Theo argue in the car, Nell's ghost suddenly appears between them and lets out a roar.
00:40:57 – As Luke sees his mother reaching out for him, he is grabbed from behind by a ghostly figure.
—Episode 9—
00:14:50 – Accompanied by a sound effect, Olivia sees a woman hovering over the bed where Hugh is sleeping.
00:47:13 – Accompanied by a sound effect, Hugh turns around and sees several ghosts standing in the hallway.
00:47:36 – Accompanied by a sound effect, Olivia walks past a window where several ghosts stand watching her.
—Episode 10—
00:19:32 – Theo turns around and the ghost of Poppy Hill is right in front of her.
(Major jump scares in bold)
Report inaccurate data: Contact us with the URL of this page and a description of what data is inaccurate. We'll work to get it fixed!