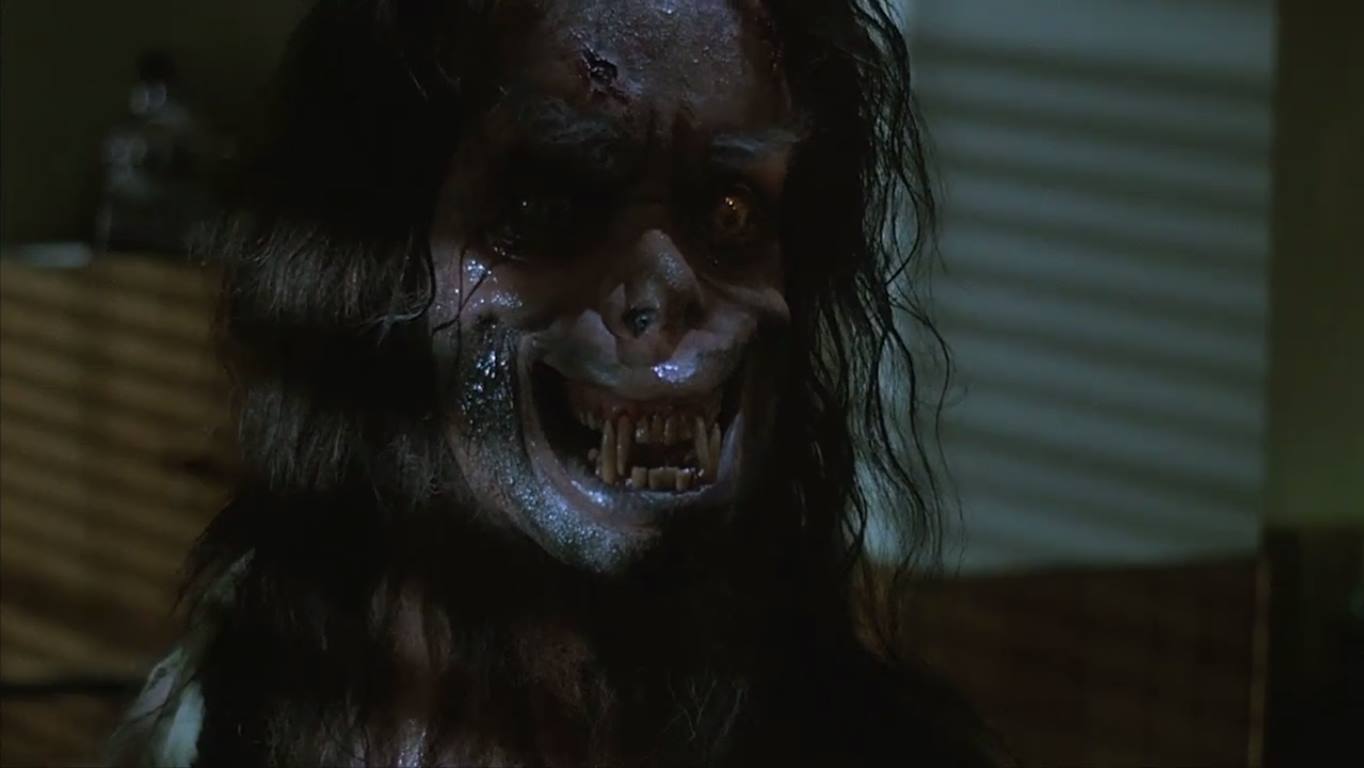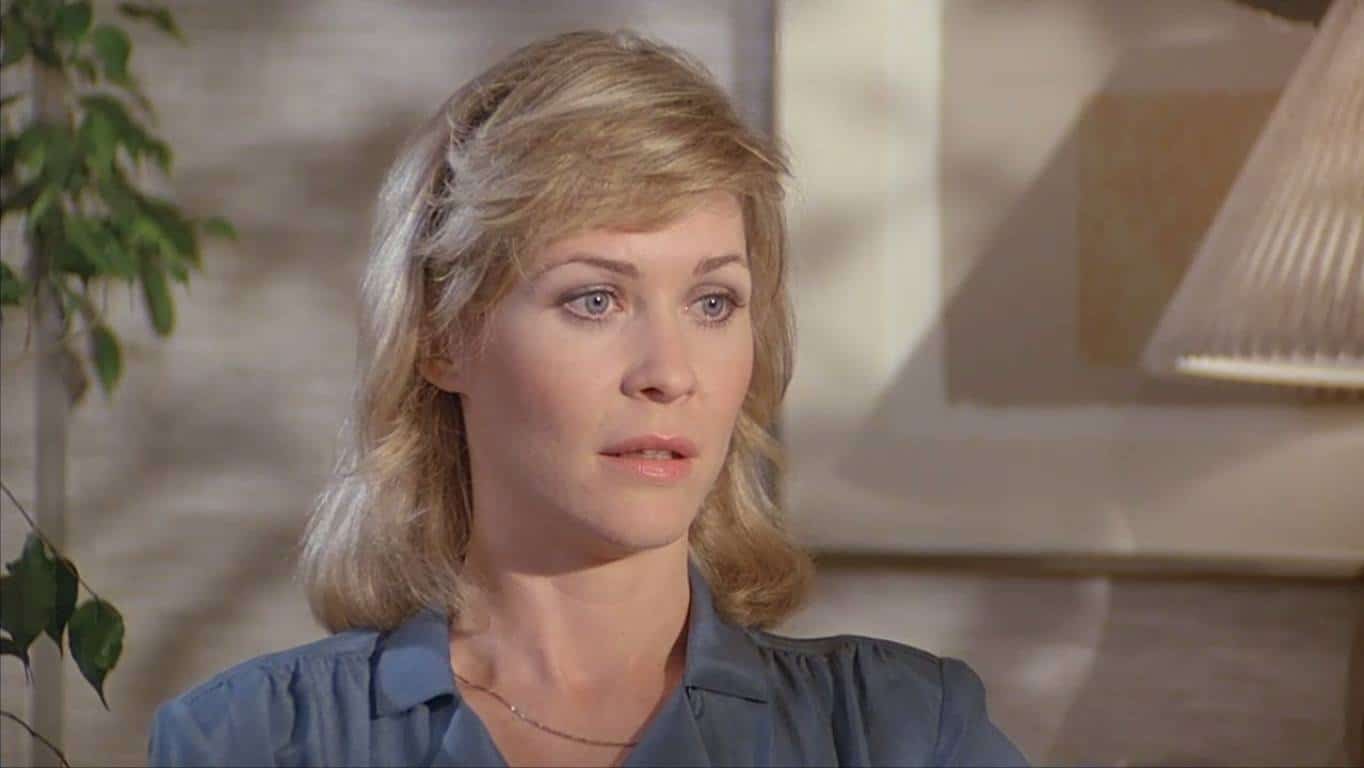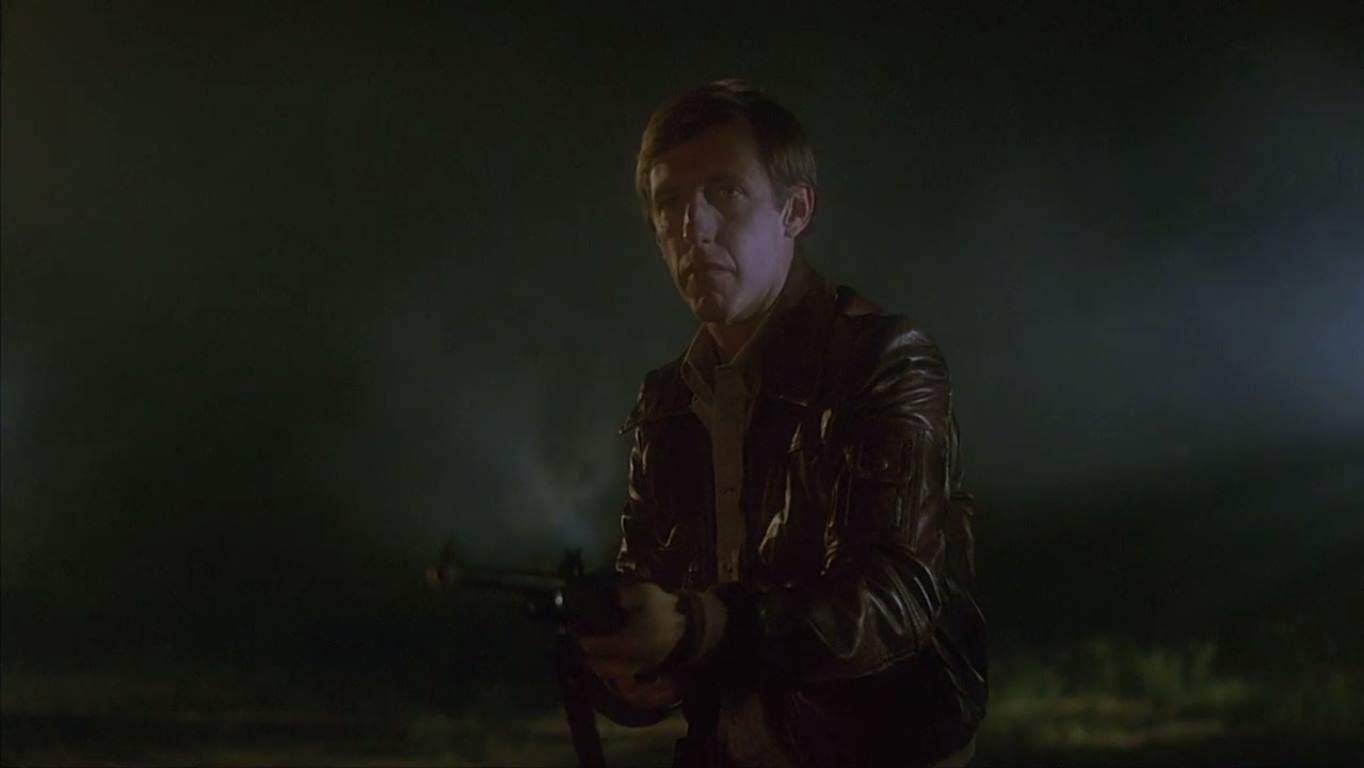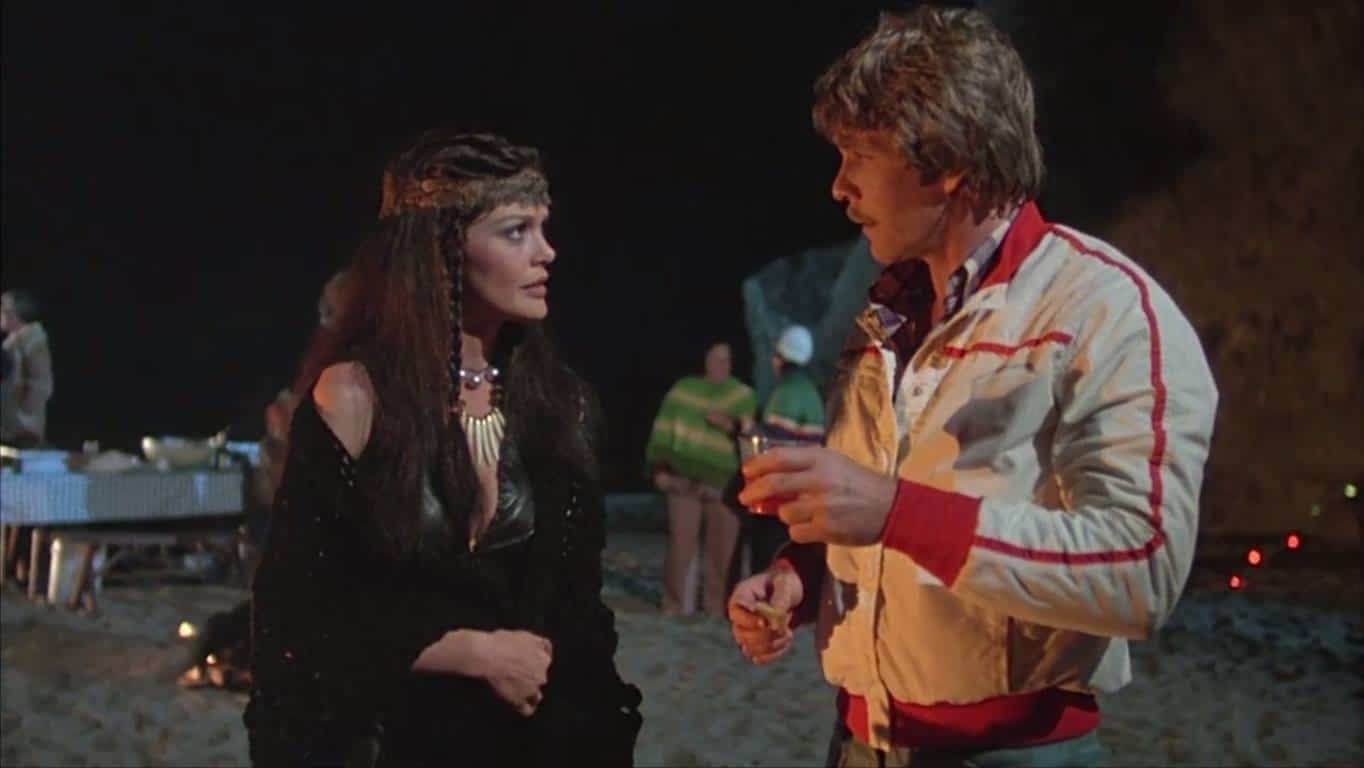 Synopsis: After suffering a nervous breakdown live on television, presenter Karen White is sent to a remote mountain resort to recuperate however the locals are not all they seem.
Director: Joe Dante
Runtime: 91 minutes
MPAA Rating: R
IMDb: 6.6/10  Rotten Tomatoes: 66%
Netflix (US): No
Tags: Werewolf
Jump Scares:  10 (0 major, 10 minor)
Jump Scare Rating: There is a steady stream of jump scares from the 35 minute mark to the end however they are fairly tame by modern standards.

WARNING: The jump scare descriptions listed below may contain minor spoilers
Show Descriptions
Jump Scare Times
15:45 – A dog jumps up at a window that Terry is looking out of.
37:20 – There is a gunshot and some glass breaks (during a flashback).
37:34 – An abrupt scene change accompanied by a loud gunshot may startle some viewers.
42:25 – A werewolf jumps out from behind Bill.
55:09 – Accompanied by a loud sound effect, Terry walks into a bone hanging from the roof.
58:22 – A werewolf hand breaks through some wood paneling to grab Terry.
1:03:45 – A werewolf hand reaches out to grab the files from Terry.
1:07:02 – As Karen backs away from the door, a man suddenly jumps out behind her from under a sheet.
1:11:25 – There is a loud bang on Karen's car as she gets into it.
1:16:23 – The window that Chris is standing in front of suddenly breaks.
Download a .srt file of the jump scares in The Howling [more info].