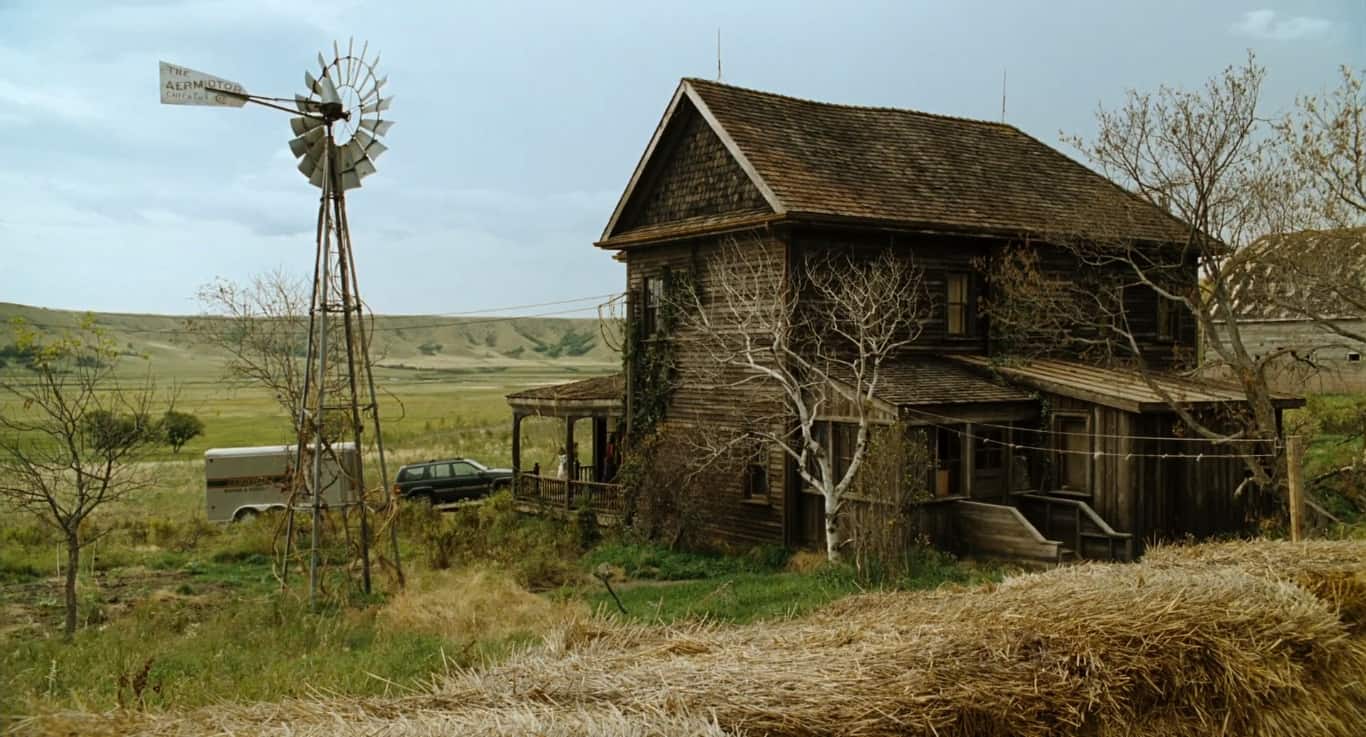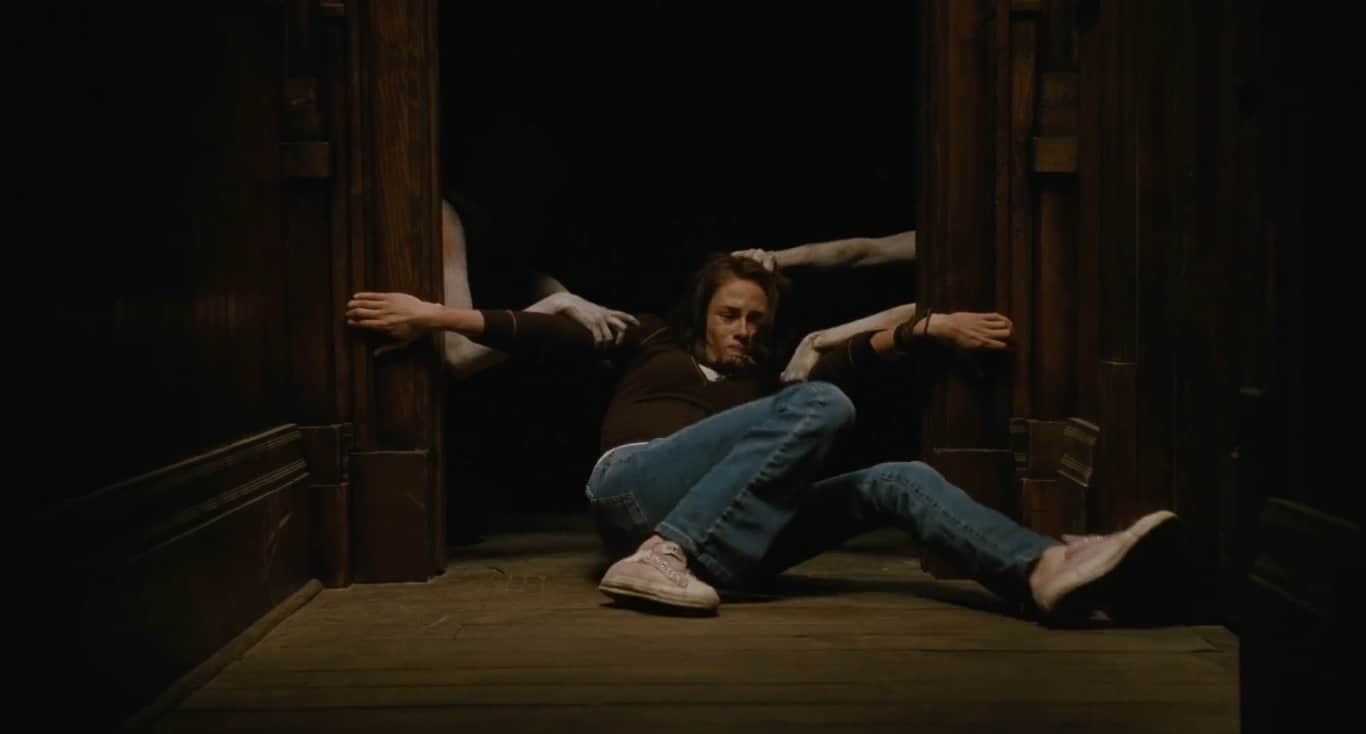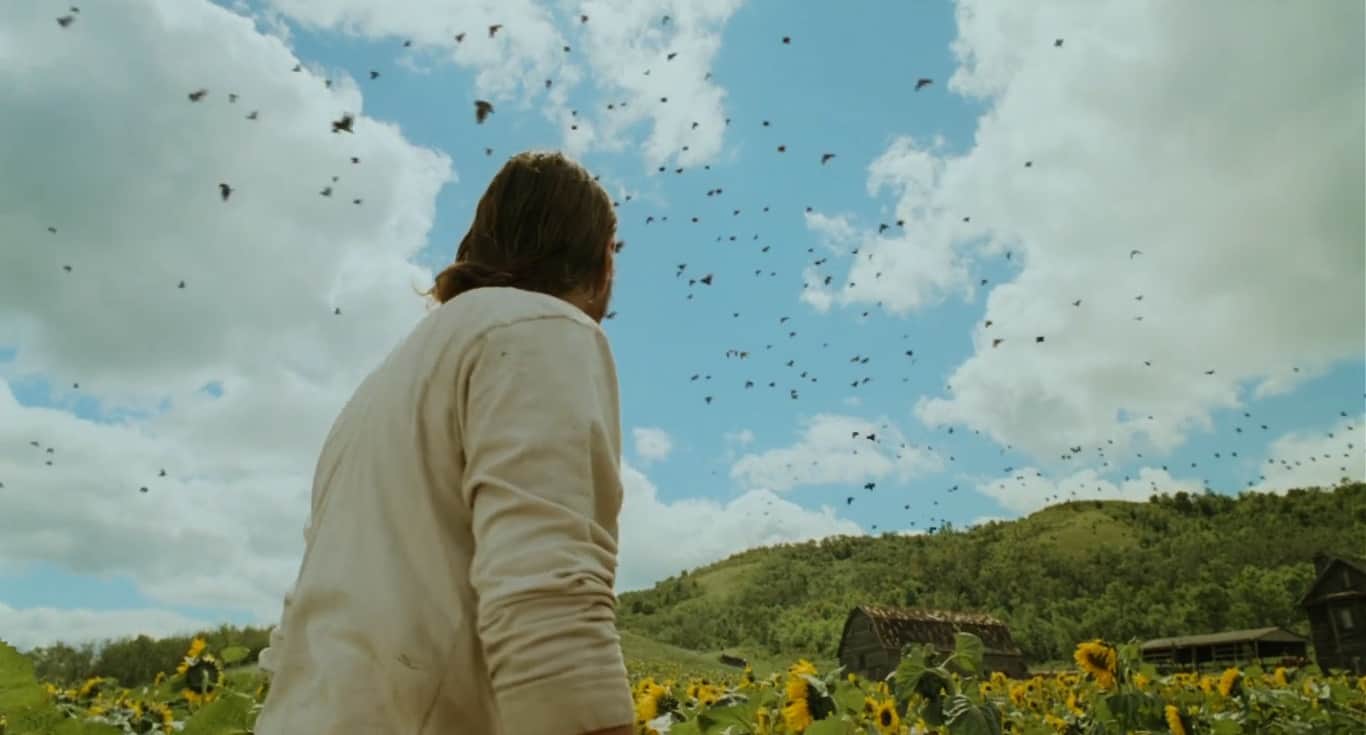 See below for the exact times and descriptions of the 27 jump scares in The Messengers, which has a jump scare rating of 4.5.
Jump Scare Rating: Jarring flashbacks, loud noises in quiet scenes, and the sudden appearance of ghosts makes for a movie that is extremely heavy on jump scares. Loud sound effects and musical notes are added to many of these scares in an attempt to enhance them.

Synopsis: Ominous events occur after the Solomon family move into a house with a dark past.
Contributor: Anthony Wilson contributed all the information on this page (Sign up now to become a contributor too! Learn more)
Director: Danny Pang, Oxide Chun Pang
Runtime: 90 minutes
WARNING: The jump scare descriptions listed below may contain minor spoilers

Jump Scare Times
00:03:21 – Accompanied by a sound effect a hand reaches out towards the camera.
00:09:50 – Accompanied by a sound effect, the silhoutte of a bird moves past a window behind Jess.
00:10:08 – As Jess looks through the window we get a quick cut to a closeup of the bird as it flies past the window once more.
00:11:23 – As Jess reaches out to pick up the toy tractor it suddenly moves towards her and a sound effect plays.
00:14:33 – A shadow moves past screen.
00:15:59 – Some ghostly legs can briefly be seen under a sheet as Denise makes the bed.
00:31:09 – An apparently dead bird suddenly squawks and flies away as Jess prods it with a piece of wood.
00:37:28 – The stairs suddenly collapse and several ghostly screams can be heard over the next minute or so.
00:38:58 – Ghostly hands reach out and grab Jess.
00:39:22 – There is a sudden transition from a quiet scene back to Jess being held back by the ghostly hands.
00:39:41 – John taps on the window.
00:39:58 – Accompanied by a sound effect, the camera suddenly zooms out.
00:45:56 – A shadowy figure moves past the screen.
00:51:28 – There is a loud bang.
00:52:08 – Ghostly hands grab Jess once more.
00:52:17 – The ghost grabs Jess around the ankle.
00:54:00 – A short, jarring flashback might startle some viewers.
00:57:08 – Accompanied by a sound effect, a figure walks past the screen.
01:00:02 – After staring at Jess for several seconds, the ghost suddenly lunges at her.
01:11:36 – There are a couple more sharp flashback cuts.
01:12:24 – Accompanied by a sound effect, Denise runs into John.
01:13:59 – The door slams shut on Jess and Bobby.
01:14:40 – The door bangs loudly as Jess approaches it.
01:14:47 – John smashes into the door from the other side causing Jess and Bobby to flee.
01:16:40 – The pitchfork comes through the door, narrowly missing Jess.
01:19:08 – John suddenly stabs Roy in the back.
01:21:09 – A hand comes out of the mud to grab Jess around the ankle.
(Major jump scares in bold)
Watch with subtitles that warn you about jump scares! Download the .srt file of the jump scares in The Messengers. [More info]
Report inaccurate data: Contact us with the URL of this page and a description of what data is inaccurate. We'll work to get it fixed!