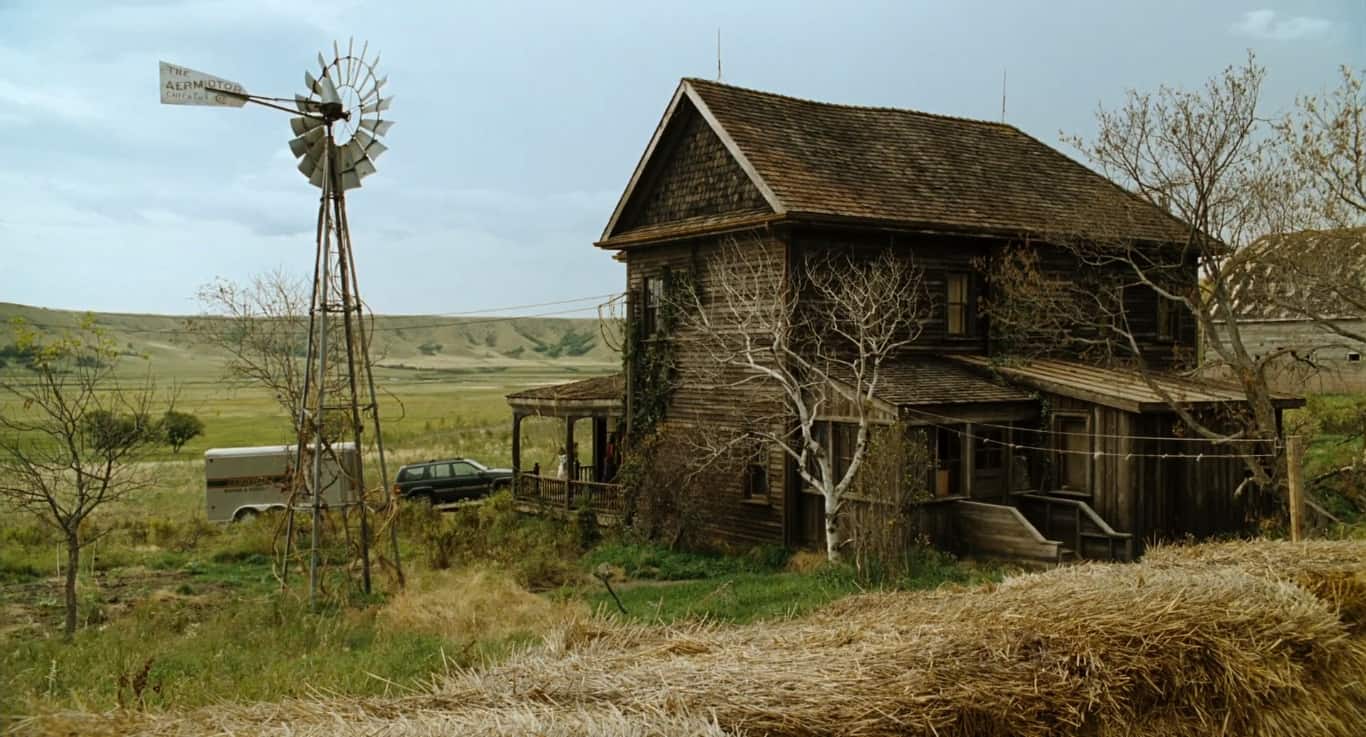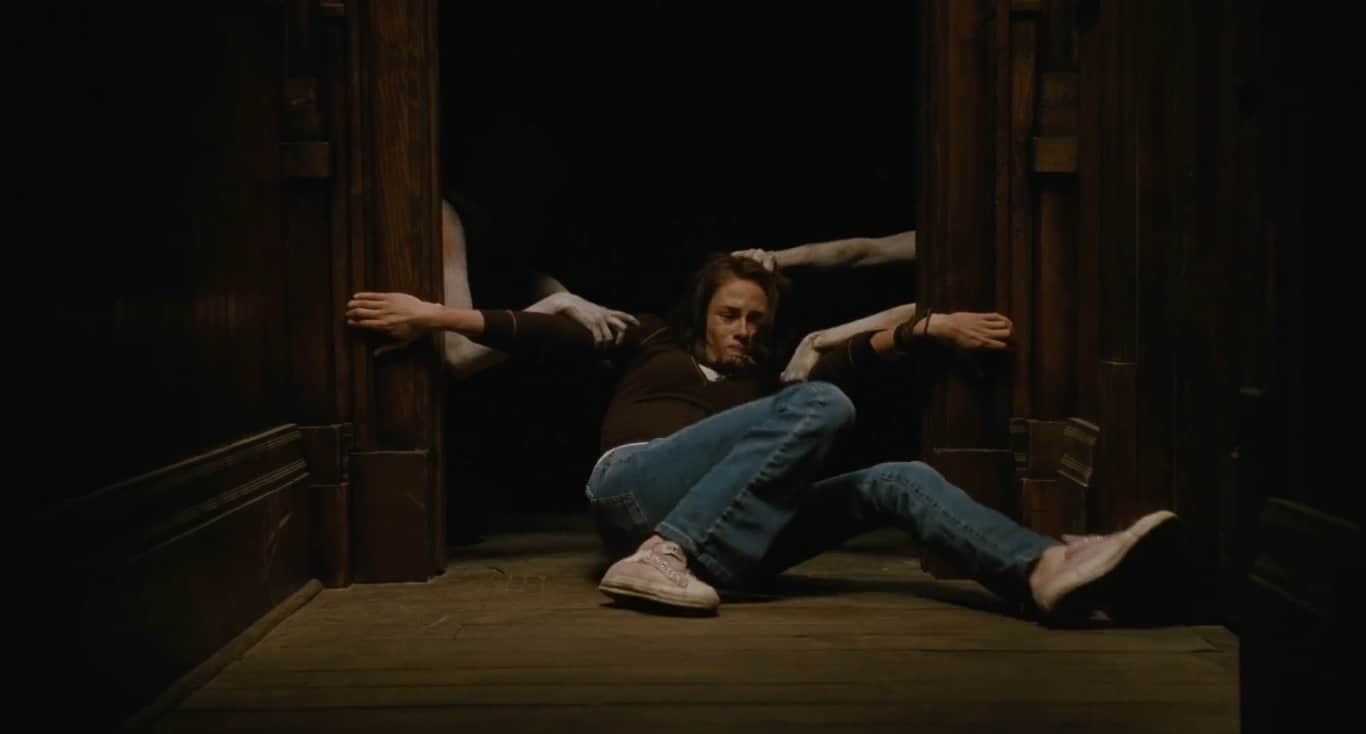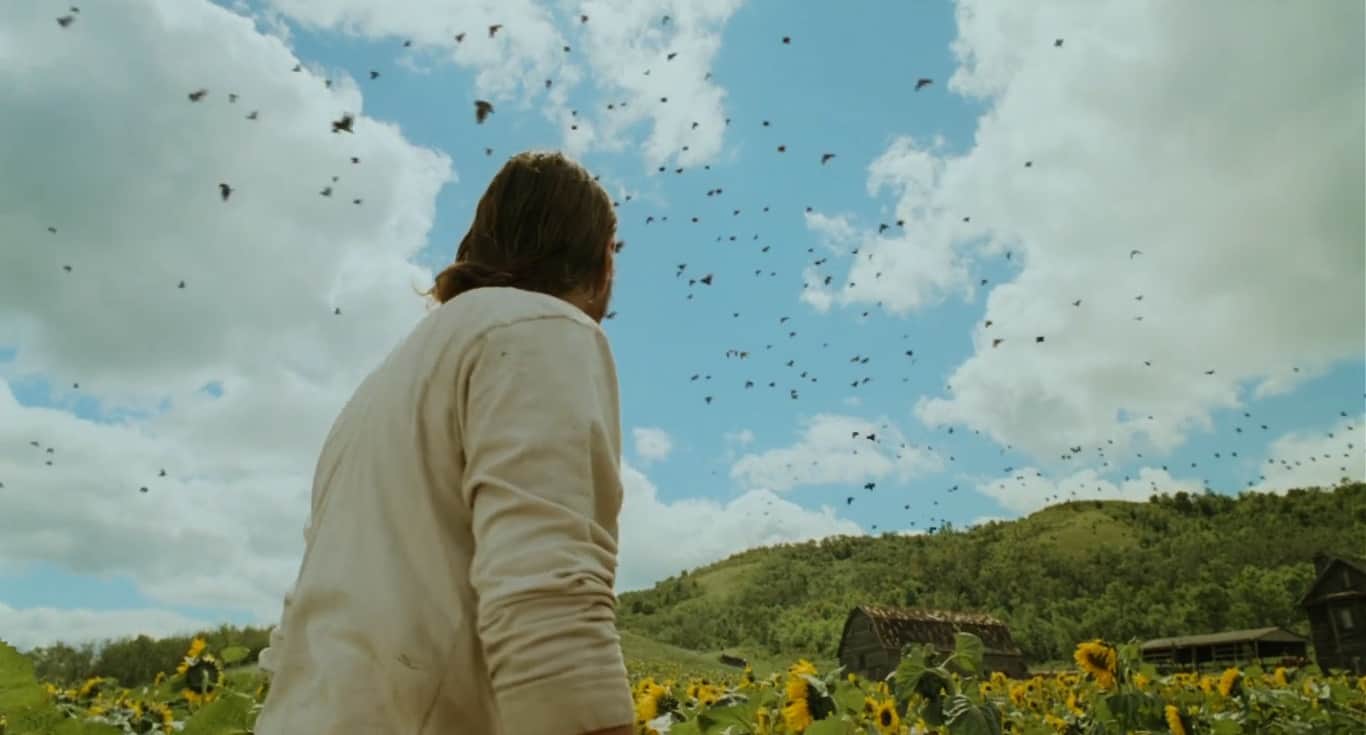 Synopsis: Ominous events occur after the Solomon family move into a house with a dark past
Director:  Danny Pang, Oxide Chun Pang
Runtime: 90 minutes
MPAA Rating: PG-13
IMDb: 5.4/10  Rotten Tomatoes: 12%
Netflix (US): No
Tags: Haunted House / Building, High Jump Scare
Jump Scares:  27 (4 major, 23 minor)
Jump Scare Rating: Jarring flashbacks, loud noises in quiet scenes, and the sudden appearance of ghosts makes for a movie that is extremely heavy on jump scares. Loud sound effects and musical notes are added to many of these scares in an attempt to enhance them.

WARNING: The jump scare descriptions listed below may contain minor spoilers
Show Descriptions
Jump Scare Times
3:21 – Accompanied by a sound effect a hand reaches out towards the camera.
9:50 – Accompanied by a sound effect, the silhoutte of a bird moves past a window behind Jess.
10:08 – As Jess looks through the window we get a quick cut to a closeup of the bird as it flies past the window once more.
11:23 – As Jess reaches out to pick up the toy tractor it suddenly moves towards her and a sound effect plays.
14:33 – A shadow moves past screen.
15:59 – Some ghostly legs can briefly be seen under a sheet as Denise makes the bed.
31:09 – An apparently dead bird suddenly squawks and flies away as Jess prods it with a piece of wood.
37:28 – The stairs suddenly collapse and several ghostly screams can be heard over the next minute or so.
38:58 – Ghostly hands reach out and grab Jess.
39:22 – There is a sudden transition from a quiet scene back to Jess being held back by the ghostly hands.
39:41 – John taps on the window.
39:58 – Accompanied by a sound effect, the camera suddenly zooms out.
45:56 – A shadowy figure moves past the screen.
51:28 – There is a loud bang.
52:08 – Ghostly hands grab Jess once more.
52:17 – The ghost grabs Jess around the ankle.
54:00 – A short, jarring flashback might startle some viewers.
57:08 – Accompanied by a sound effect, a figure walks past the screen.
1:00:02 – After staring at Jess for several seconds, the ghost suddenly lunges at her.
1:11:36 – There are a couple more sharp flashback cuts.
1:12:24 – Accompanied by a sound effect, Denise runs into John.
1:13:59 – The door slams shut on Jess and Bobby.
1:14:40 – The door bangs loudly as Jess approaches it.
1:14:47 – John smashes into the door from the other side causing Jess and Bobby to flee.
1:16:40 – The pitchfork comes through the door, narrowly missing Jess.
1:19:08 – John suddenly stabs Roy in the back.
1:21:09 – A hand comes out of the mud to grab Jess around the ankle.
(Major scares in bold)
Download a .srt file of the jump scares in The Messengers [more info].