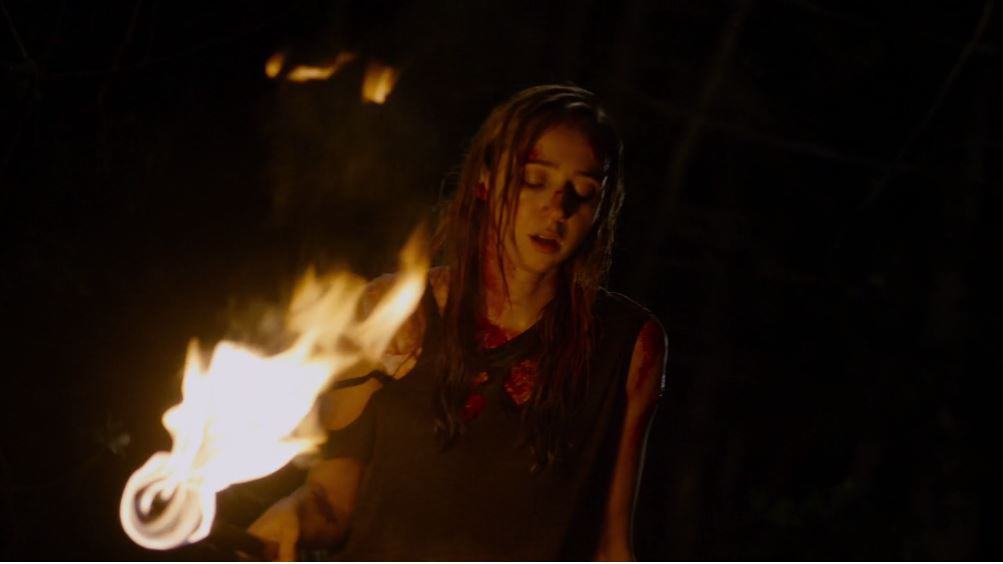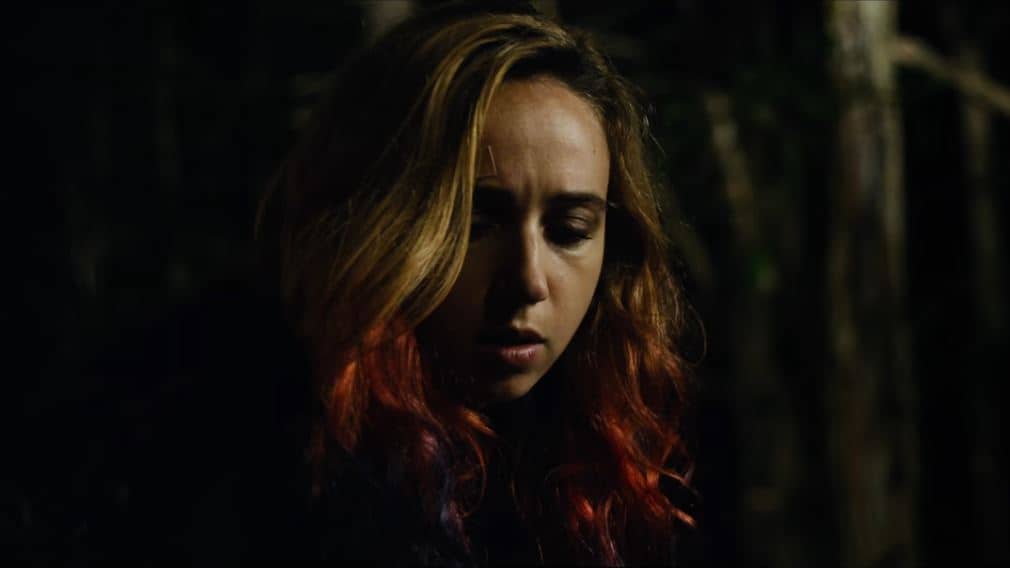 Synopsis: An alcoholic mother and her young daughter find themselves in a battle for survival again a terrifying monster when their car breaks down in an isolated area.
Director: Bryan Bertino
Runtime: 91 minutes
MPAA Rating: R
IMDb: 5.4/10  Rotten Tomatoes: 78%
Netflix (US): Yes
Jump Scares:  11 (1 major, 10 minor)
Jump Scare Rating: Fits more into the drama genre than horror with around half the film exploring the fraught relationship between mother and daughter through flashbacks. The horror parts of The Monster do have the occasional jump scare however the film relies more on a tense, claustrophobic atmosphere to generate its chills.


WARNING: The jump scare descriptions listed below may contain minor spoilers
Show Descriptions
Jump Scare Times
14:26 – Kathy's car hits something on the road.
42:34 – A severed arm lands on the windscreen.
53:51 – During a tense scene Lizzy's toy starts playing a song.
55:27 – The monster breaks through the window and pulls Kathy out of the car.
58:08 – The ambulance medic falls onto the windscreen.
58:34 – A hand reaches into the ambulance and pulls the driver out.
59:26 – The monster slams into the side of the ambulance as it drives away.
1:03:27 – Over the next 20 seconds or so there are several loud bangs on the exterior of the ambulance.
1:03:46 – The monster drops down in front of Kathy and Lizzy.
1:11:37 – The creature suddenly tackles Kathy.
1:21:22 – The creature roars at Lizzy as she approaches it.
(Major scares in bold)
Download a .srt file of the jump scares in The Monster [more info].