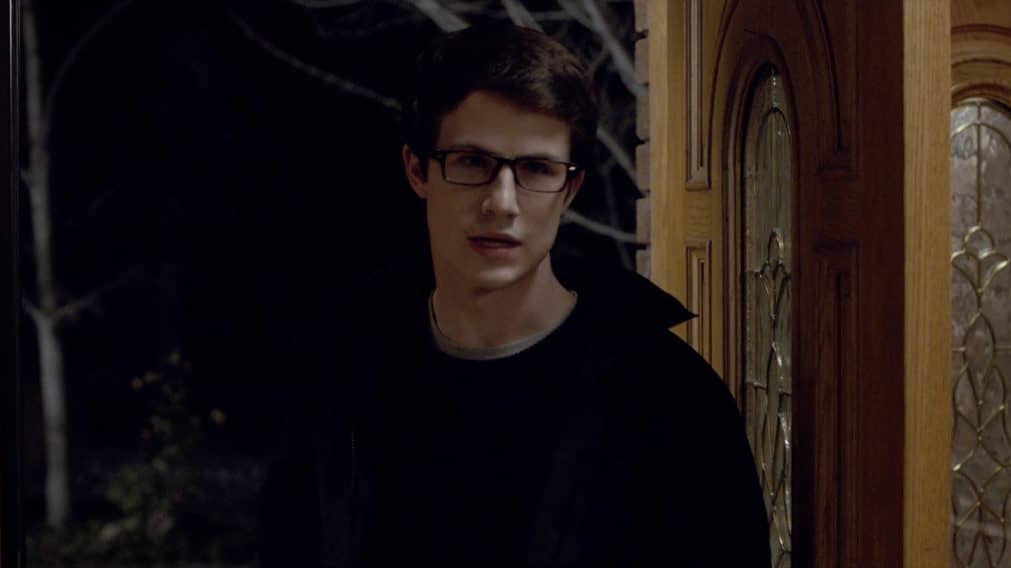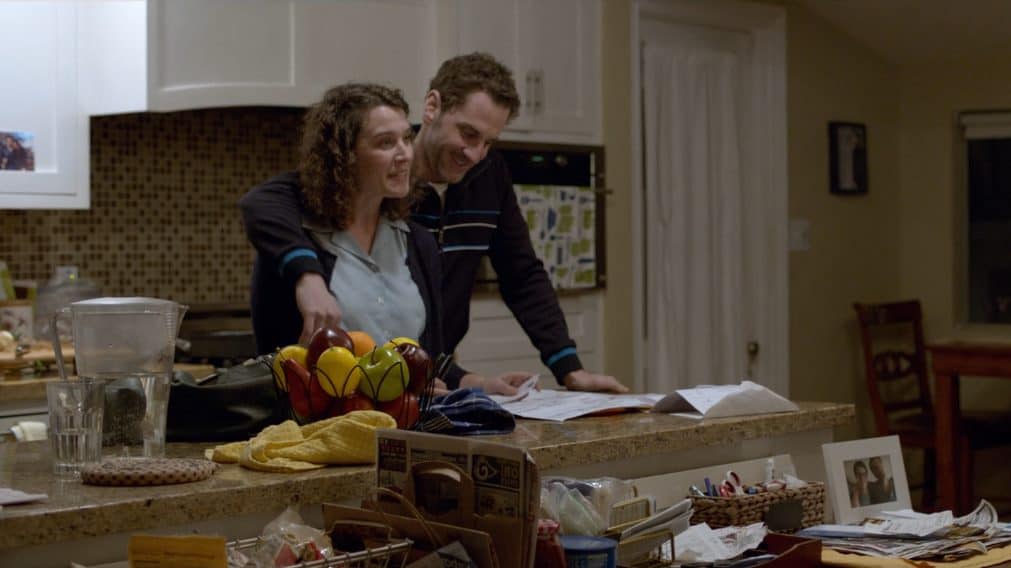 Synopsis: After recently moving into an isolated country house, a mother and son begin to sense they might not be alone.
Director: Matt Angel, Suzanne Coote
Runtime: 94 minutes
MPAA Rating: Unrated
IMDb: 3.3/10  Rotten Tomatoes: 14%
Netflix (US): Yes
Tags: Home Invasion
Jump Scares:  14 (1 major, 13 minor)
Jump Scare Rating: Most of the jump scares in The Open House involve characters unexpectedly bumping into other characters or loud bangs and thumps occurring in quiet scenes.


WARNING: The jump scare descriptions listed below may contain minor spoilers
Show Descriptions
Jump Scare Times
As The Open House is a Netflix exclusive the Netflix "reverse" time-stamps are included in brackets.
8:00 (1:26:58) – Accompanied by a sound effect, a man appears on the road.
17:04 (1:17:54) – Logan's foot breaks through one of the wooden steps as he climbs some stairs.
19:31 (1:15:27) – A car horn blares.
20:32 (1:14:26) – Logan turns around and bumps into Martha.
22:10 (1:12:48) – Logan wakes to see a hand hovering over his face.
29:06 (1:05:52) – As Logan walks towards an open door, the real estate agent surprises him from the other side.
34:57 (1:00:01) – We hear a loud thud during a tense scene where Logan lowers his ear to the carpet.
36:53 (58:05) – The door to the basement slams shut.
48:17 (46:41) – Logan lights a match to reveal a man standing behind him.
49:54 (45:04) – Accompanied by a sound effect we see a man walking past the bedroom door.
54:15 (40:43) – The plumber puts his hand on Naomi's shoulder as she looks at a photo.
1:12:12 (22:46) – The killer slams Logan onto the car.
1:20:15 (14:43) – The stereo turns on.
1:24:12 (10:46) – Naomi yells "Logan" and runs at him.
(Major scares in bold)
Download a .srt file of the jump scares in The Open House [more info].