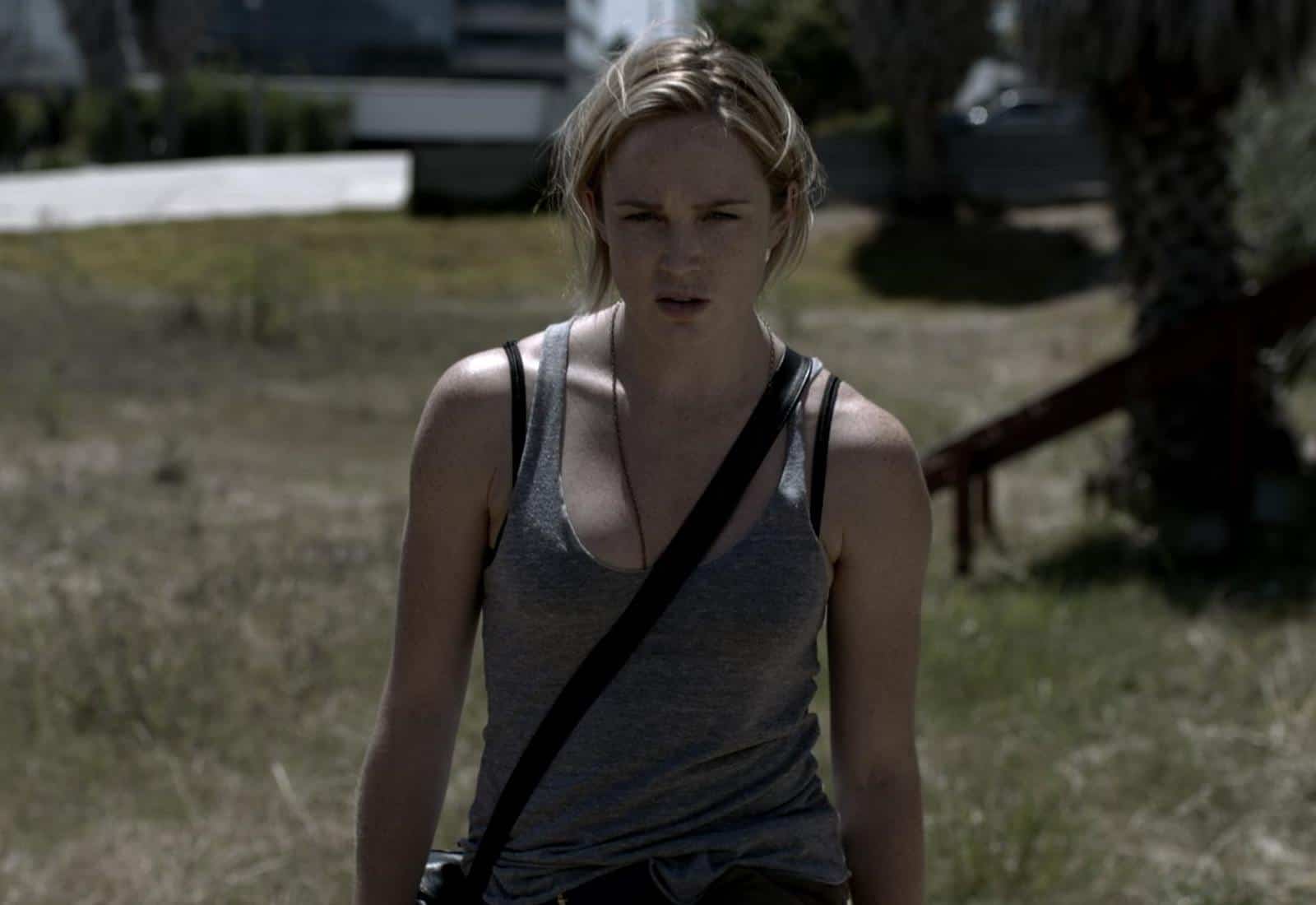 Synopsis: After the death of her mother, Annie returns to her childhood home where she finds her sister Nichole has disappeared in mysterious circumstances.
Director: Nicholas McCarthy
Runtime: 89 minutes
MPAA Rating: R
IMDb: 5.8/10  Rotten Tomatoes: 67%
Netflix (US): No
Jump Scares:  12 (1 major, 11 minor)
Jump Scare Rating: The jumps in The Pact are not particularly scary by themselves however the film does an excellent job at building a tense atmosphere and some will find the scenes of Annie walking around a dark house alone quite hard to watch.


WARNING: The jump scare descriptions listed below may contain minor spoilers
Show Descriptions
Jump Scare Times
11:47 – A banging noise wakes Annie.
13:07 – Annie trips on a bottle.
20:34 – A loud noise wakes Annie from her sleep.
21:53 – A shadow can be seen in the room while Annie is sleeping. [Video]
33:17 – Annie turns around and sees a decapitated woman on the bed.
49:29 – Stevie, Annie, and Giles look up and see a woman in a floral dress floating above them.
49:54 – The woman in the floral dress turns suddenly to face Annie.
1:01:21 – Creek is stabbed in the neck by an unseen assailant.
1:06:30 – The crucifix moves suddenly.
1:12:15 – Annie sees a severed head.
1:19:08 – A door swings open.
1:25:01 – An eye appears in the hole in the wall.
(Major scares in bold)
Download a .srt file of the jump scares in The Pact [more info].