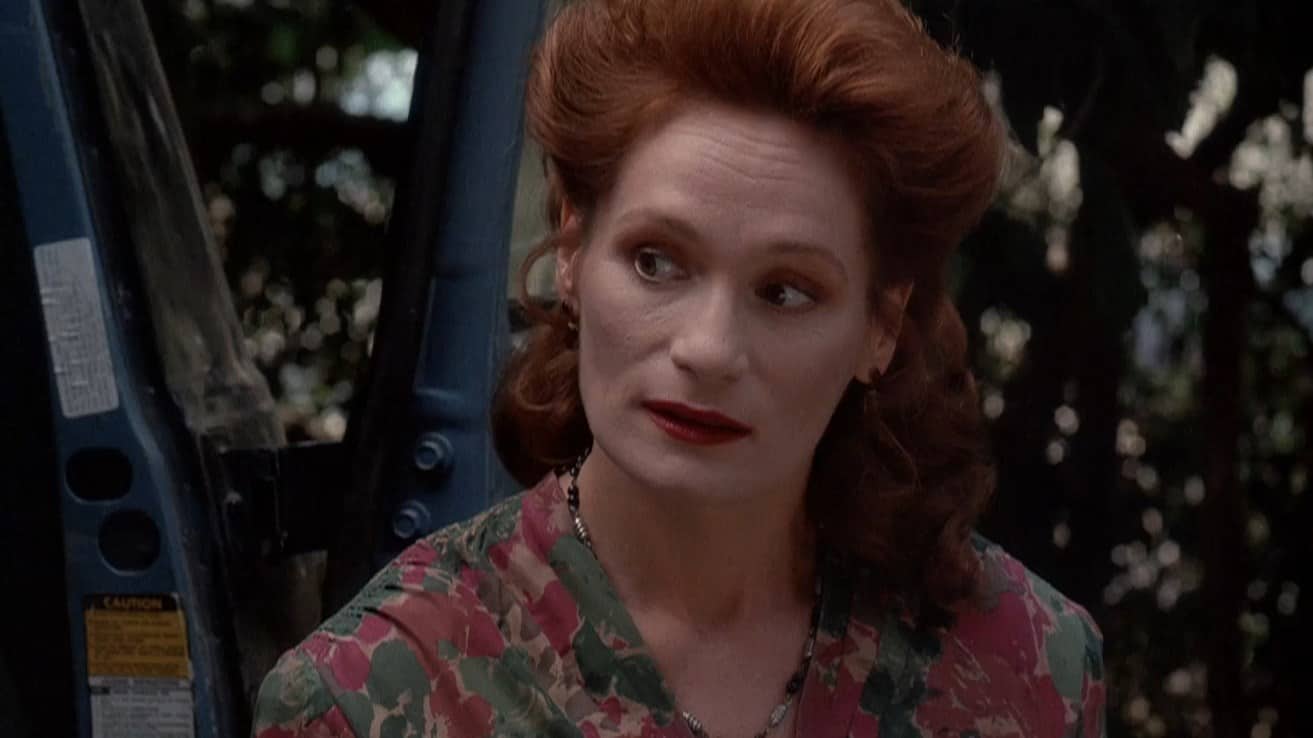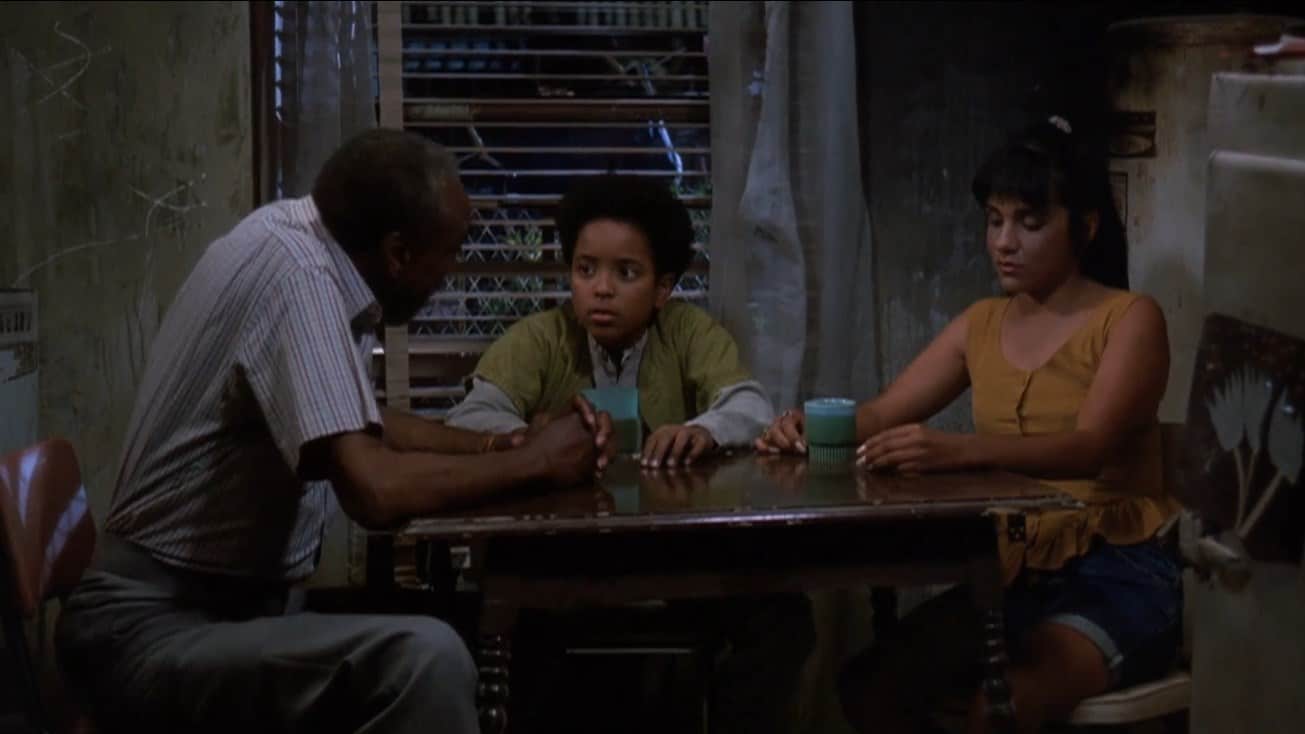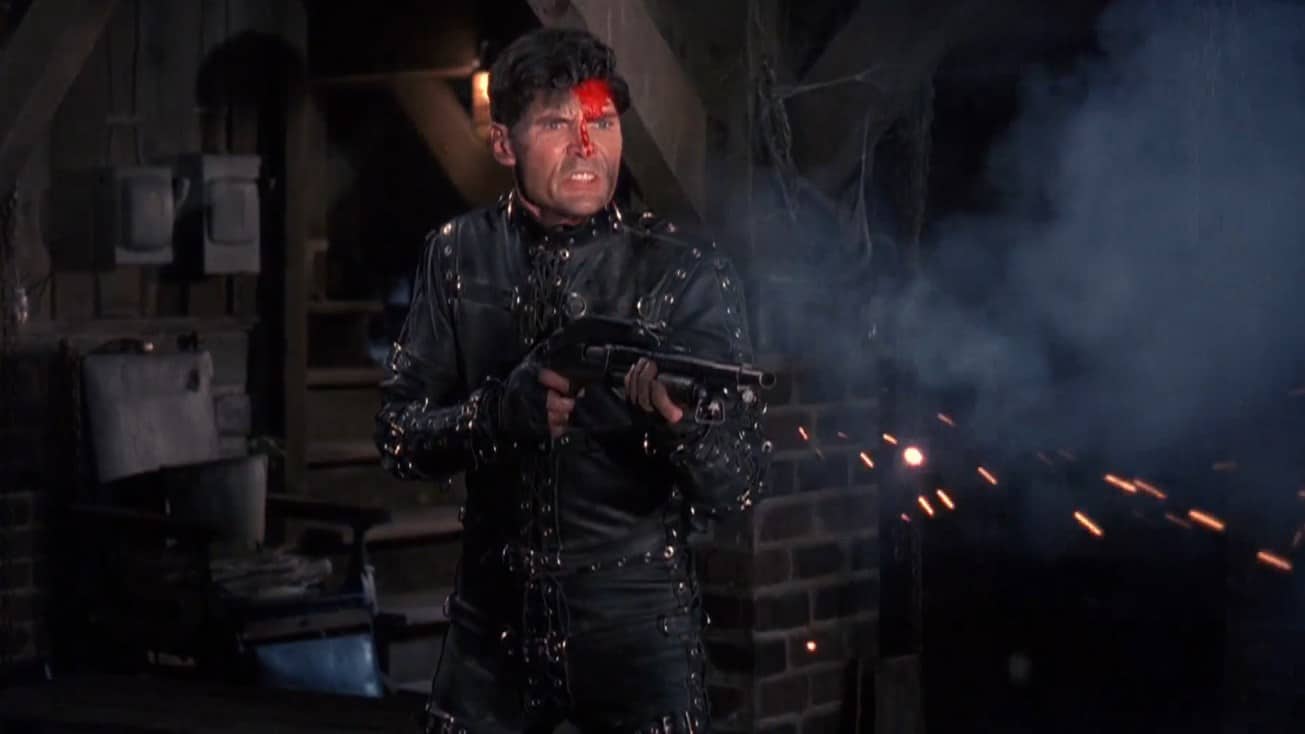 See below for the exact times and descriptions of the 13 jump scares in The People Under the Stairs, which has a jump scare rating of 3.0.
Jump Scare Rating: There are several jump scares although the film is too campy to really frighten audiences. One scene that begins at the 72 minute mark does manage to build some suspense and it ends with a well executed jump scare.


Synopsis: Three burglars break into a house and discover the deranged owners have imprisoned children under the stairs of their large house.
Contributor: Anthony Wilson contributed all the information on this page (Sign up now to become a contributor too! Learn more)
Director: Wes Craven
Runtime: 102 minutes
WARNING: The jump scare descriptions listed below may contain minor spoilers

Jump Scare Times
00:19:40 – A dog lunges at Leroy.
00:27:16 – Dust suddenly comes out of the grate that Fool is talking into.
00:29:00 – Fool is tackled from behind by a boy.
00:31:12 – Leroy, who is lying on the floor, jumps up as Fool touches him.
00:36:00 – Roach suddenly reaches through a gap in the wall and grabs Leroy.
00:46:33 – Daddy shoots through the wall beside Fool.
00:46:44 – The dog jumps up at the hole in the door.
00:50:42 – Daddy bursts into Alice's room.
01:00:58 – Spikes come out of the wall just in front of Fool and Alice.
01:14:30 – Daddy, wearing his suit, jumps out at Fool. [Video]
01:22:46 – Mommy grabs Alice.
01:32:02 – Hands burst through the stairs.
01:32:32 – Several people come out of the walls and attack Mommy.
(Major jump scares in bold)
Watch with subtitles that warn you about jump scares! Download the .srt file of the jump scares in The People Under the Stairs. [More info]
Report inaccurate data: Contact us with the URL of this page and a description of what data is inaccurate. We'll work to get it fixed!