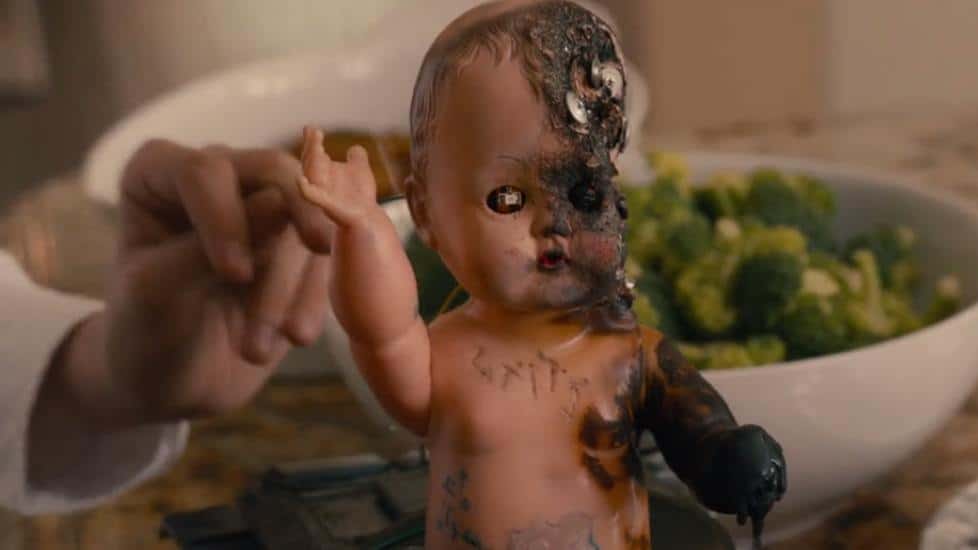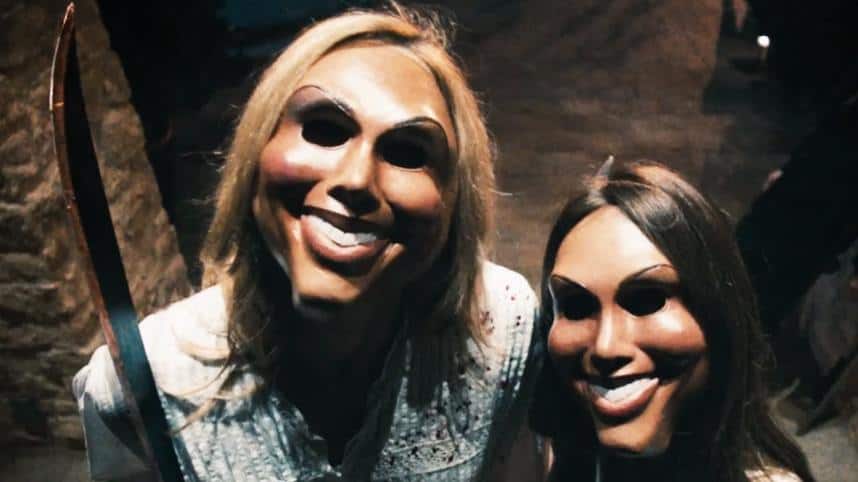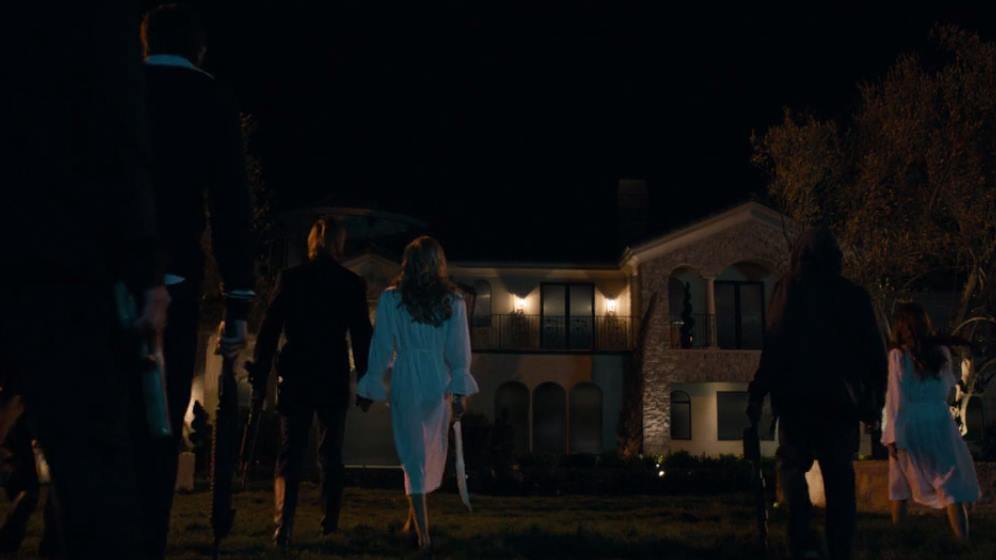 Synopsis: The wealthy Sandin family face a tense night during the Purge, an annual 12 hour period where all crime is deemed legal.
Director: James DeMonaco
Runtime: 85 minutes
MPAA Rating: R
IMDb: 5.6/10  Rotten Tomatoes: 38%
Netflix (US): No
Jump Scares:  12 (1 major, 11 minor)
Jump Scare Rating: Several jump scares throughout however The Purge lacks the required build up tension and atmosphere to make any of them memorable.


WARNING: The jump scare descriptions listed below may contain minor spoilers
Show Descriptions
Jump Scare Times
10:22 – Mary closes the fridge door to reveal Max standing behind it.
18:53 – Henry puts his hand over Zoey's mouth.
38:06 – James bumps into something while searching the house.
38:25 – There is some loud banging on the door.
39:38 – James briefly glimpses the outline of someone.
47:19 – Zoey's face pops up in front of the camera on Max's remote controlled car.
48:15 – James sees the stranger holding a gun to Zoey's head.
58:59 – A window is broken.
1:01:17 – A member of the masked gang appears in front of Max. [Video]
1:04:54 – Another purger bursts through a window and attacks James.
1:06:00 – The gang leader appears and stabs James.
1:08:10 – A purger appears in a doorway and screams at Mary.
(Major scares in bold)
Download a .srt file of the jump scares in The Purge [more info].