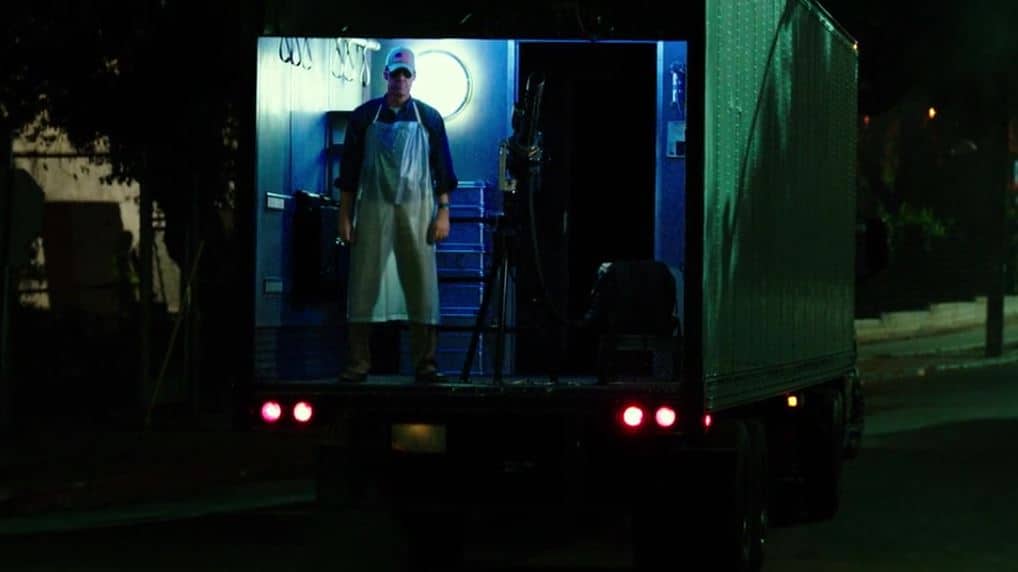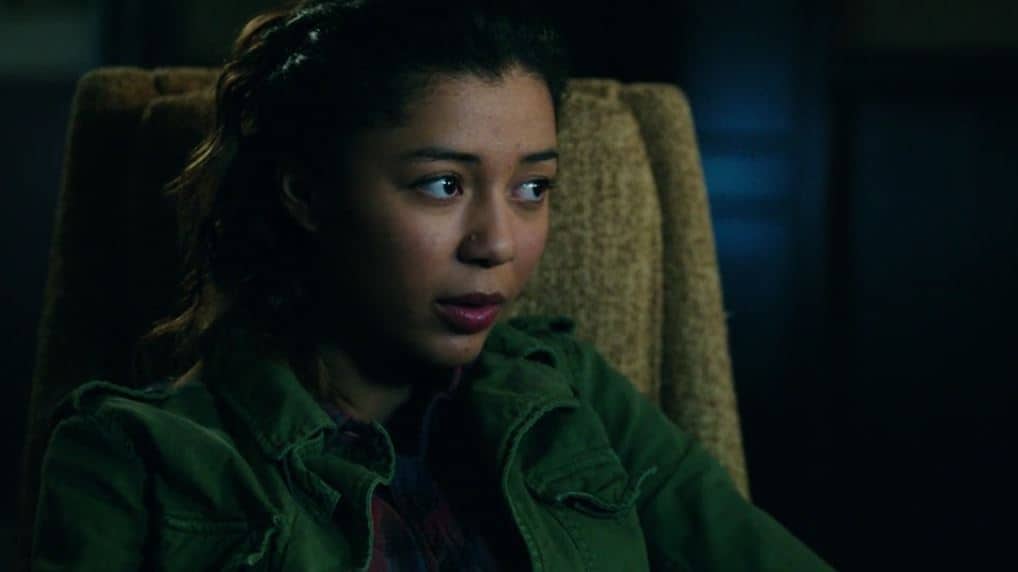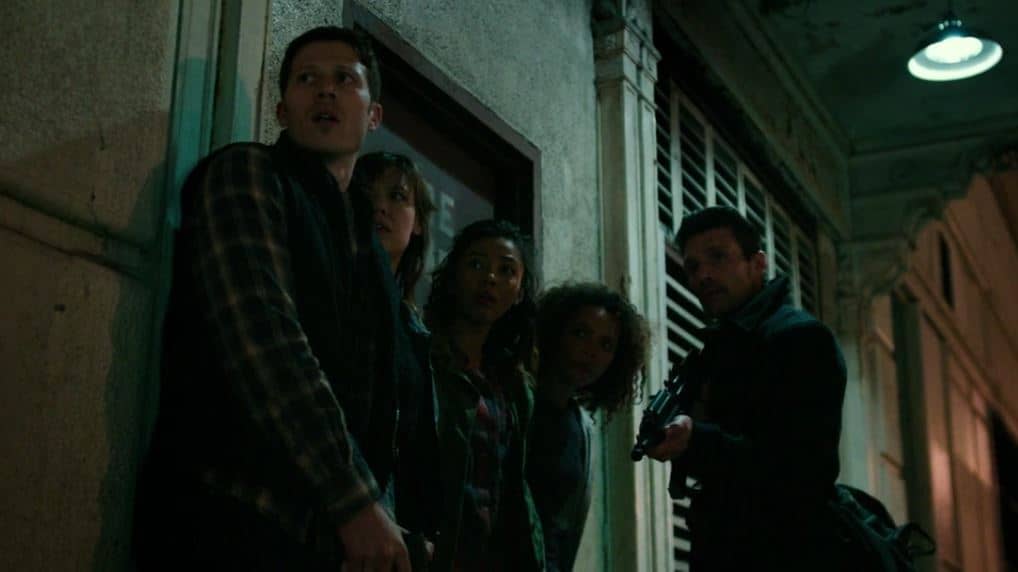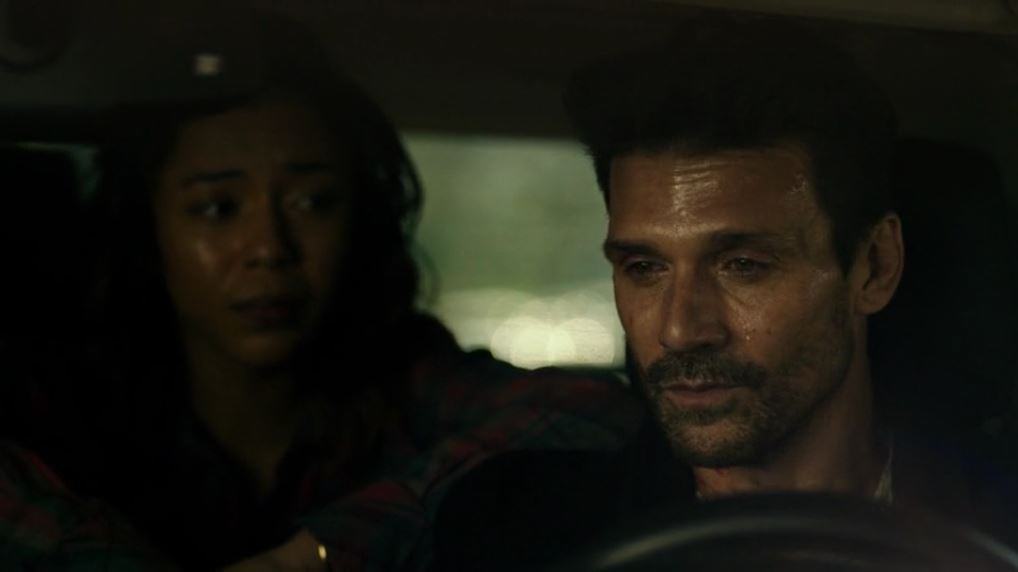 Synopsis: Set in the near future, a group of five individuals fight to stay alive on Purge Night, the one night of the year where all crime is legal.
Director: James DeMonaco
Runtime: 104 minutes
MPAA Rating: R
IMDb: 6.5/10  Rotten Tomatoes: 55%
Netflix (US): No
Jump Scares:  13 (1 major, 12 minor)
Jump Scare Rating: The Purge: Anarchy is more of an action/thriller than outright horror movie. There are many "cheap" jump scares that are more startling than truly scary.


WARNING: The jump scare descriptions listed below may contain minor spoilers
Show Descriptions
Jump Scare Times
6:10 – Diego surprises Eva as she opens a door.
10:39 – A man wearing a purge mask shoulder charges Shane.
26:24 – A loud explosion startles Eva and Cali.
30:02 – Loud gunfire may startle some viewers.
30:45 – Two paramilitary men break into the closet that Eva and Cali are hiding in.
31:39 – There is a sudden cut to a door bursting open.
35:08 – Leo sees Shane and Liz hiding in his car.
47:38 – A bloodied man lunges at Liz.
1:10:16 – A group of men ambush Leo after he climbs a fence.
1:17:04 – There is some loud gunfire with several more bursts of gunfire occurring over the next few minutes.
1:19:16 – Through Leo's night vision googles we see a woman suddenly jump out in front of him.
1:22:00 – Loud gunfire occurs as Shane and Liz are talking. [Video]
1:31:40 – Leo is shot as he walks out of the house.
(Major scares in bold)
Download a .srt file of the jump scares in The Purge: Anarchy [more info].