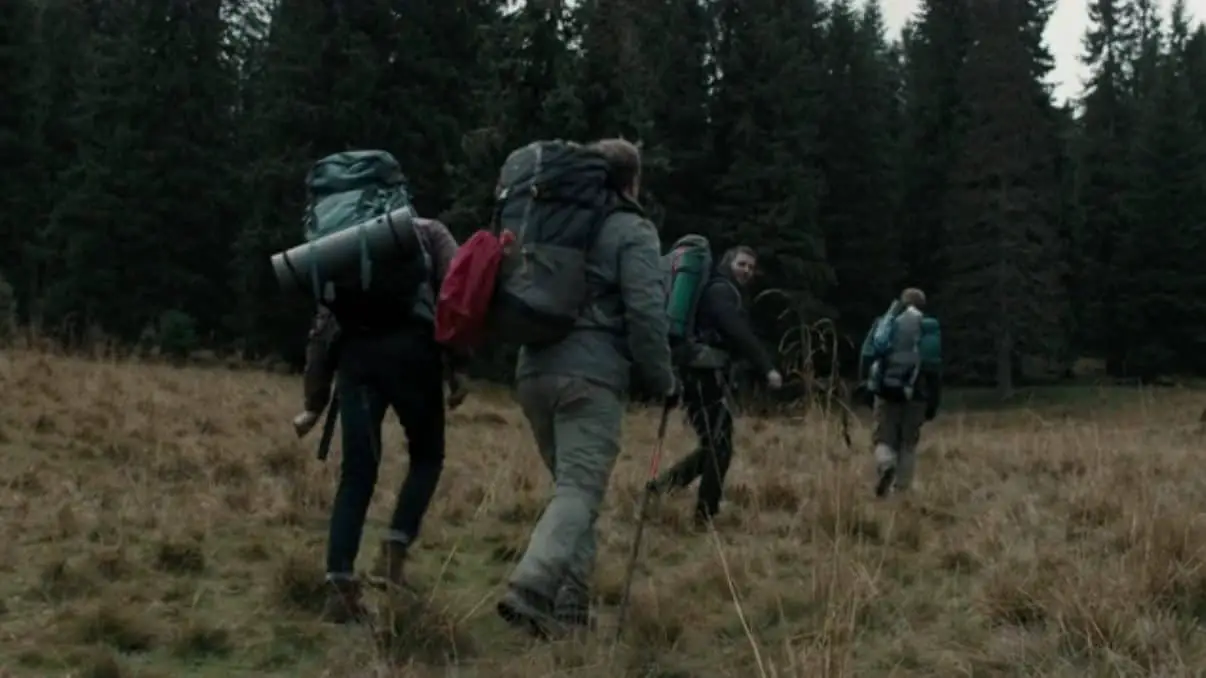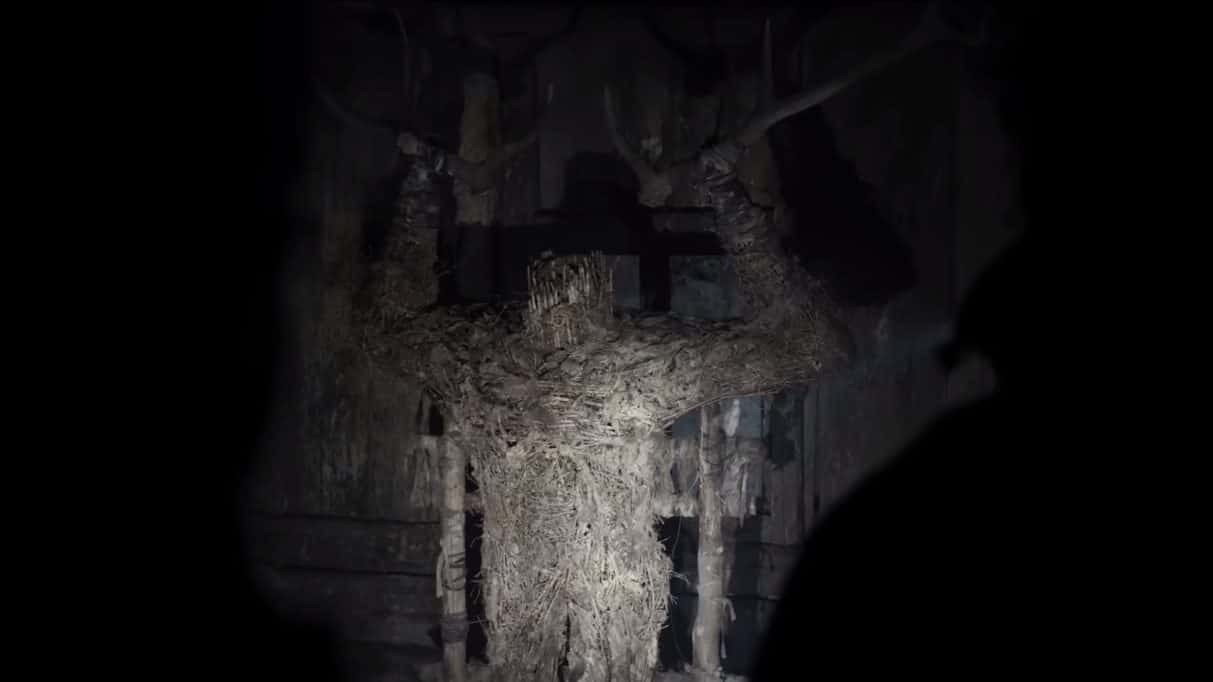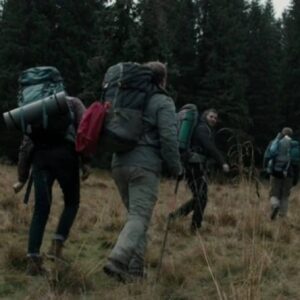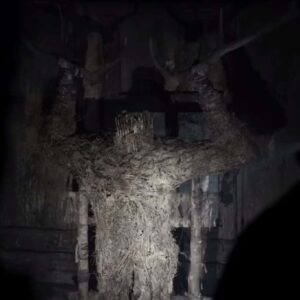 Synopsis: Four college friends reunite for a hiking trip in the Scandinavian wilderness where strange occurrences lead them to believe an evil entity might be hunting them.
Director: David Bruckner
Runtime: 94 minutes
MPAA Rating: Unrated
IMDb: 6.3/10  Rotten Tomatoes: 68%
Netflix (US): Yes
Tags: Book Adaptation, Forest / Woods Setting, Monsters & Mutants
Jump Scares:  15 (0 major, 15 minor)
Jump Scare Rating: The Ritual definitely has frequent jump scares starting from about the 20 minute mark. Very few scares will catch viewers off guard and on most occasions the sound effects are more startling than anything happening on screen.


WARNING: The jump scare descriptions listed below may contain minor spoilers
Show Descriptions
Jump Scare Times
As The Ritual is a Netflix exclusive the Netflix "reverse" time-stamps are included in brackets.
18:46 (1:15:57) – Accompanied by a sound effect, the group see a mangled animal corpse in the trees.
22:21 (1:12:21) – Luke stands outside the cabin for a few seconds after he hears noises from the woods. Hutch then appears behind him and calls out "Luke" which may startle some viewers.
24:18 (1:10:26) – Phil approaches the upstairs door but before he can enter Dom makes a loud noise by breaking a chair.
29:51 (1:04:52) – During Luke's dream there is a sharp high pitched noise.
29:59 (1:04:44) – The liquor shelf suddenly falls away and Luke wakes up.
39:51 (54:52) – Luke sees some slight movement behind the trees and a sound effect plays (although nothing particularly scary occurs on screen).
48:25 (46:18) – Accompanied by a sound effect, Luke sees some fluorescent lights flicker.
49:03 (45:41) – Luke sees the neighboring tent flung into the air.
1:00:17 (34:26) – Luke calls out to Phil and immediately after Phil is taken by the beast.
1:02:12 (32:30) – Accompanied by a sound effect, Luke sees Dom hiding behind a tree trunk.
1:04:27 (30:16) – The beast breaks through the trees in front of Luke and Dom.
1:07:37 (27:06) – A door loudly bursts open.
1:16:44 (18:00) – Dom looks back at his wife who has now transformed into the beast.
1:22:06 (12:38) – One of the corpses suddenly moves slightly (this is accompanied by a sharp sound effect).
1:27:15 (7:28) – Luke gets to his feet and attempts to hobble away but the beast jumps down beside him.
Download a .srt file of the jump scares in The Ritual [more info].