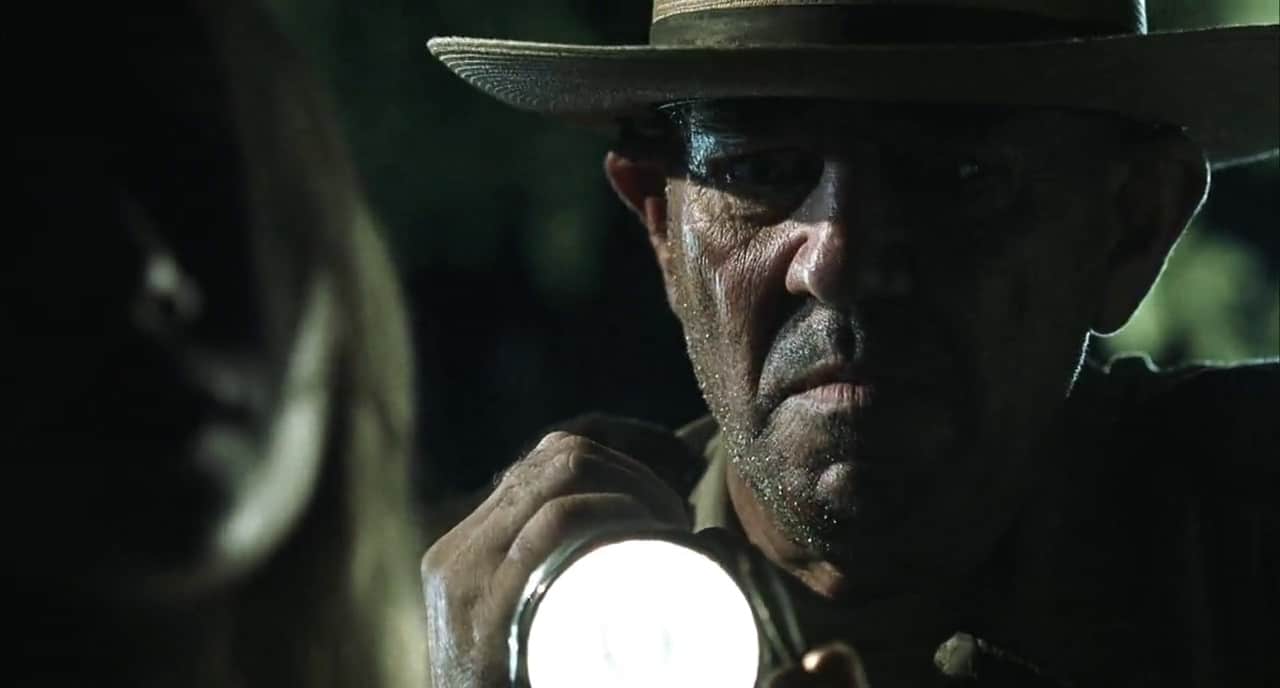 Synopsis: A group of people find themselves under attack by a chainsaw-wielding killer and his family.
Director: Marcus Nispel
Runtime: 98 minutes
MPAA Rating: R
IMDb: 6.2/10  Rotten Tomatoes: 36%
Netflix (US): No
Jump Scares: 16 (1 major, 15 minor)
Jump Scare Rating: Quite a few predictable jumpscares are positioned throughout the film although only one at the 1 hour 20 min mark stands out.


WARNING: The following may contain spoilers
Jump Scare Times
7:07 – The group almost hit a person walking on the road with their van.
21:05 – A silhouette walks past the camera from inside the building.
22:22 – The group open a door and a possum is inside.
29:41 – Another silhouette walks past the camera while the legless man is being picked up.
32:09 – One of the members of the group gets attacked from behind.
39:23 – Morgan puts his arm into a car that then gets stuck.
44:26 – Andy and Erin rotate to see Leatherface behind them holding a chainsaw.
46:41 – Erin tries to start the van and the sheriff appears by the van's window.
59:07 – A chainsaw breaks through the back of the car.
59:30 – The chainsaw cuts through the roof of the car.
1:01:22 – Erin is grabbed from behind while sitting outside a caravan.
1:12:08 – Erin sees Morgan in a bath but as she approaches he jumps upwards.
1:12:53 – Leatherface appears at the top of the stairs with his chainsaw.
1:17:41 – Hands reach through the wall behind Erin and grab her.
1:20:40 – As Erin climbs underneath an opening in a door, Leatherface appears from behind and grabs her leg. [Video]
1:31:27 – Leatherface slices Erin's car while she is driving along the road.
(Major scares in bold)
Download a .srt file of the jump scares in The Texas Chainsaw Massacre [more info].