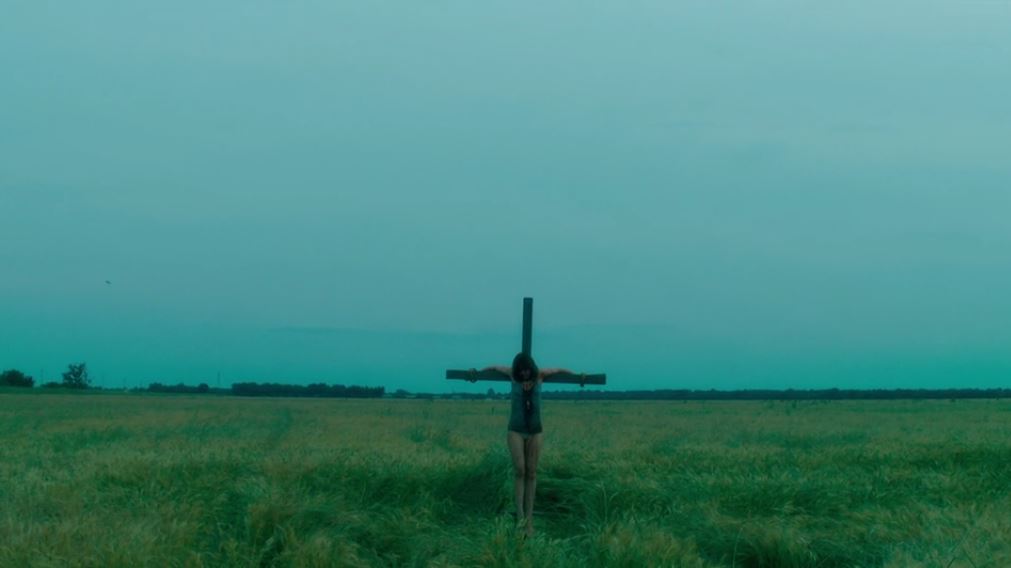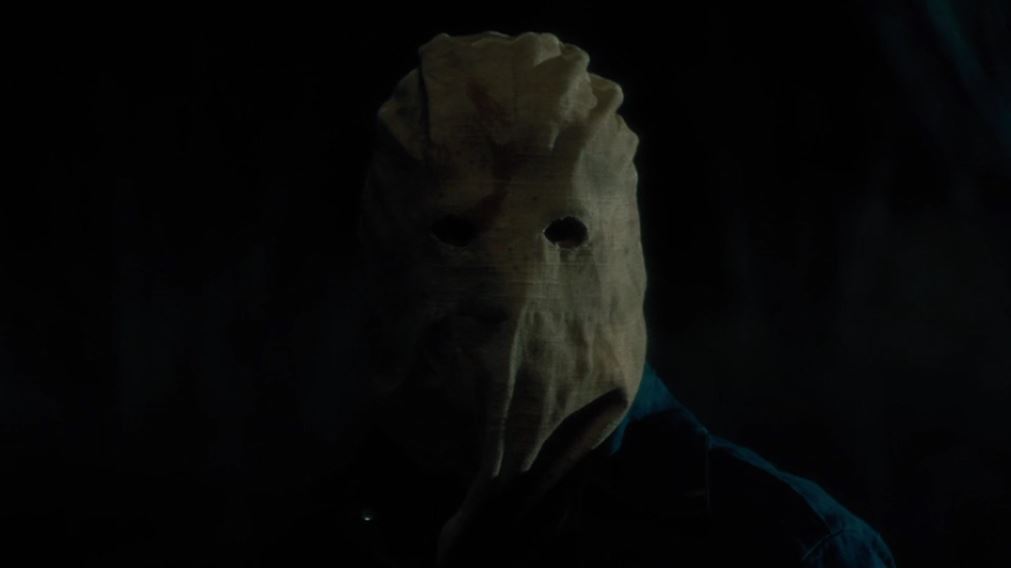 Synopsis: In the small town of Texarkana where a serial killer terrorized townsfolk 65 years ago, a series of new killings raises fears of a copycat killer.
Director: Alfonso Gomez-Rejon
Runtime: 86 minutes
MPAA Rating: R
IMDb: 5.6/10  Rotten Tomatoes: 70%
Netflix (US): No
Jump Scares:  8 (2 major, 6 minor)
Jump Scare Rating: The Town That Dreaded Sundown is not overly reliant on jump scares although one at 20:39, and another at 1:07:52 are well executed.


WARNING: The following may contain spoilers
Jump Scare Times
7:13 – A masked man breaks the window of Corey's car as he is about to drive off.
20:39 – A severed head is slammed into a window. [Video]
38:48 – There is a loud gun shot.
43:13 – Johnny is hit over the head as he tries to escape.
54:16 – A close up shot of a man's face as he is shot in the eye may startle some viewers.
55:30 – A woman looks up while crawling through a wheat field and sees a scarecrow.
1:06:41 – Jami sees a bloodied face lying beside her in bed.
1:07:52 – The killer's masked face suddenly appears on the screen, accompanied by a sound effect. [Video]
(Major scares in bold)
Download a .srt file of the jump scares in The Town That Dreaded Sundown [more info].