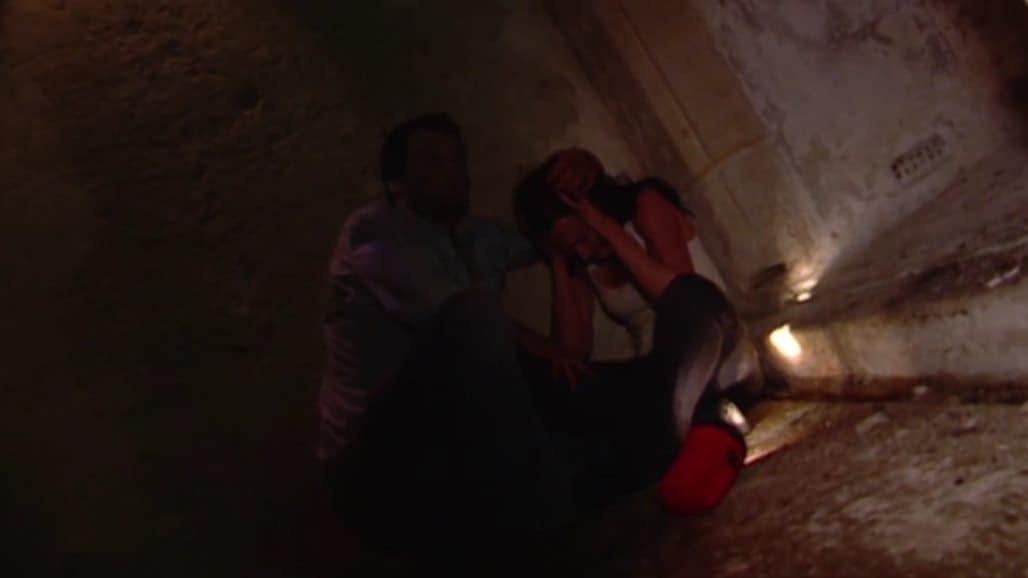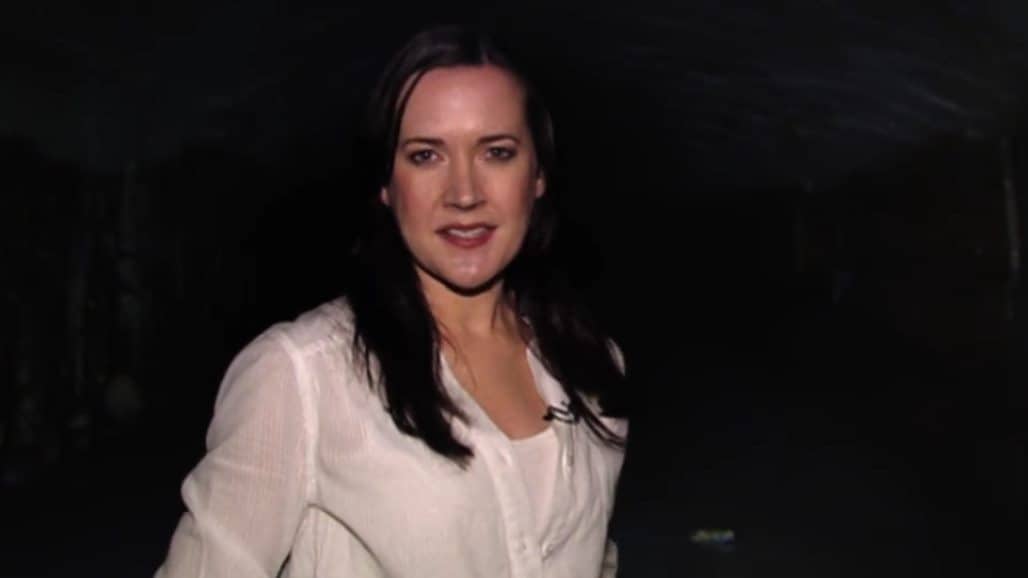 Synopsis: A journalist and camera crew investigate the disappearance of several people in a network of train tunnels underneath Sydney.
Director: Carlo Ledesma
Runtime: 91 minutes
MPAA Rating: Unrated
IMDb: 5.9/10  Rotten Tomatoes: 100%
Netflix (US): No
Jump Scares:  6 (0 major, 6 minor)
Jump Scare Rating: Low budget Australian horror that mixes a documentary style retelling with found footage. There are a handful of jump scares in the second half of the movie with the ones at 56:51, 1:09:21, and 1:13:57 being the most significant.

WARNING: The following may contain spoilers
Jump Scare Times
42:30 – Tangles' audio cable is ripped away.
53:45 – The frozen image of the creatures face appears on the camera footage.
56:51 – The guard is dragged out of sight around a corner by an unseen creature.
1:09:21 – As Peter climbs through a small opening, he is suddenly pulled away by the creature.
1:13:57 – The creature rushes at the camera.
1:18:02 – The creature that Natasha is following turns around and breaks the camera.
Download a .srt file of the jump scares in The Tunnel [more info].