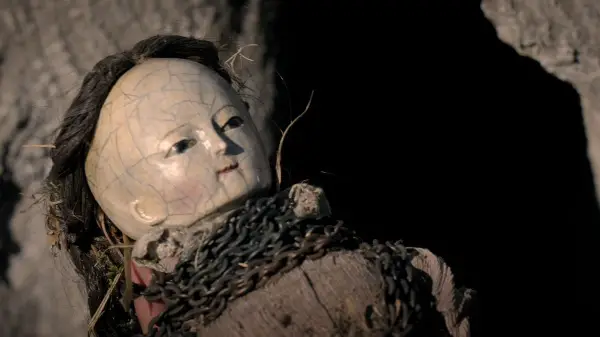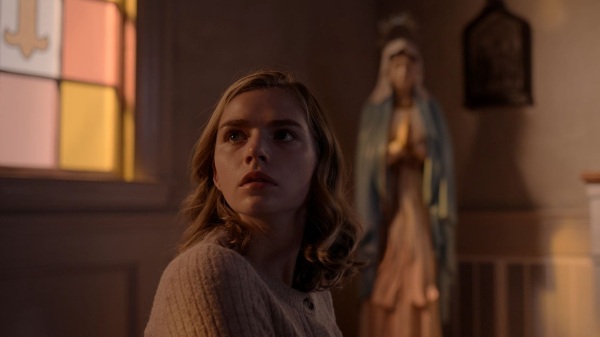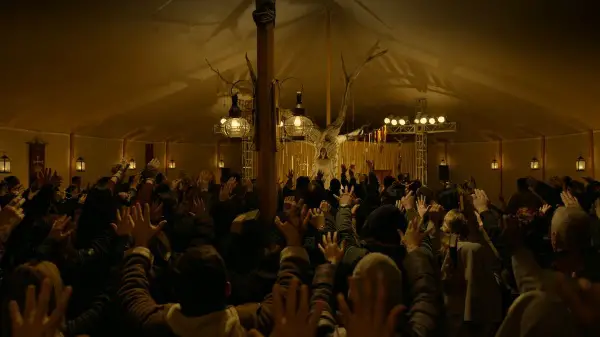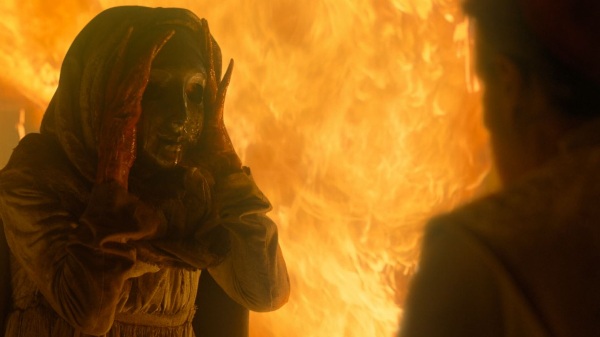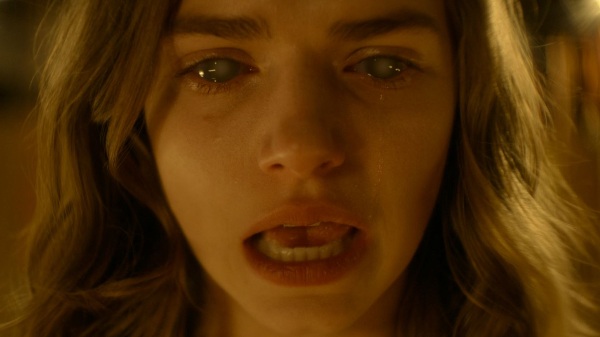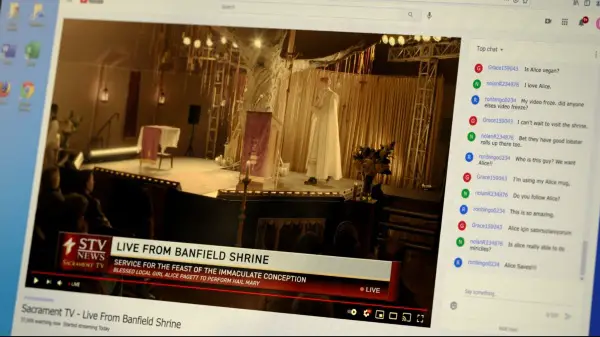 See below for the exact times and descriptions of the 15 jump scares in The Unholy, which has a jump scare rating of 2.5.
Jump Scare Rating: Plenty of minor jump scares. The 2 major ones were unexpected for me. Most people won't find the jump scares too scary.

Synopsis: When the Virgin Mary visits a hearing-impaired girl, she miraculously becomes able to hear, speak, and heal the sick. But terrifying occurrences ensue as people come to see her miracles. Are they the work of the Virgin Mary, or are they the result of something far more sinister?
Contributor: HorrorPsycho contributed all the information on this page (Sign up now to become a contributor too! Learn more)
WARNING: The jump scare descriptions listed below may contain minor spoilers

Jump Scare Times
The jump scare timings listed below are based on a theatrical viewing and are approximate only.
00:07:53 – A woman dressed in white appears in the middle of the road.
00:08:46 – Someone suddenly runs by.
00:10:05 – The woman in white suddenly turns around as Fenn puts his hand on her shoulder.
00:19:15 – A hand reaches up out of the water.
00:40:58 – Alice bends over towards Father Hagan revealing a demonic figure behind her.
00:51:12 – A demonic face suddenly appears in Fenn's reflection as he is looking into the water.
00:51:18 – Natalie calls Fenn from behind him, but when he turns around she is a demon.
00:53:40 – An organ starts playing.
00:54:20 – The demon suddenly reaches for Father Hagan.
00:55:18 – A body hanging by a noose falls from the ceiling.
00:59:40 – A motel room door opens.
01:01:12 – A demonic face suddenly appears on the computer screen.
01:07:18 – A cover comes off a statue revealing the demon.
01:12:15 – The demon explodes out of a statue of the Virgin Mary.
01:17:43 – The demon's face appears in the light of the match.
(Major jump scares in bold)
Report inaccurate data: Contact us with the URL of this page and a description of what data is inaccurate. We'll work to get it fixed!