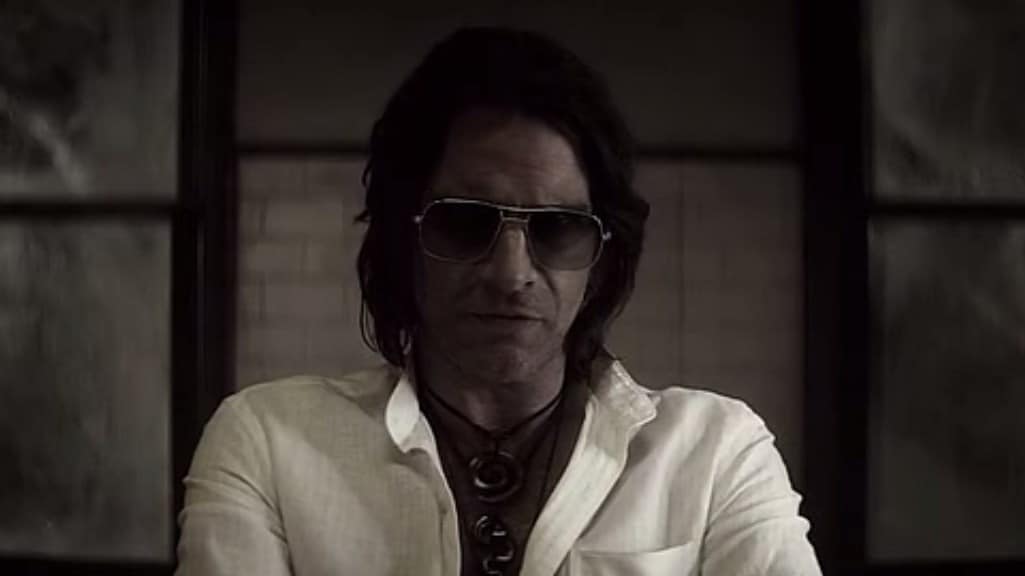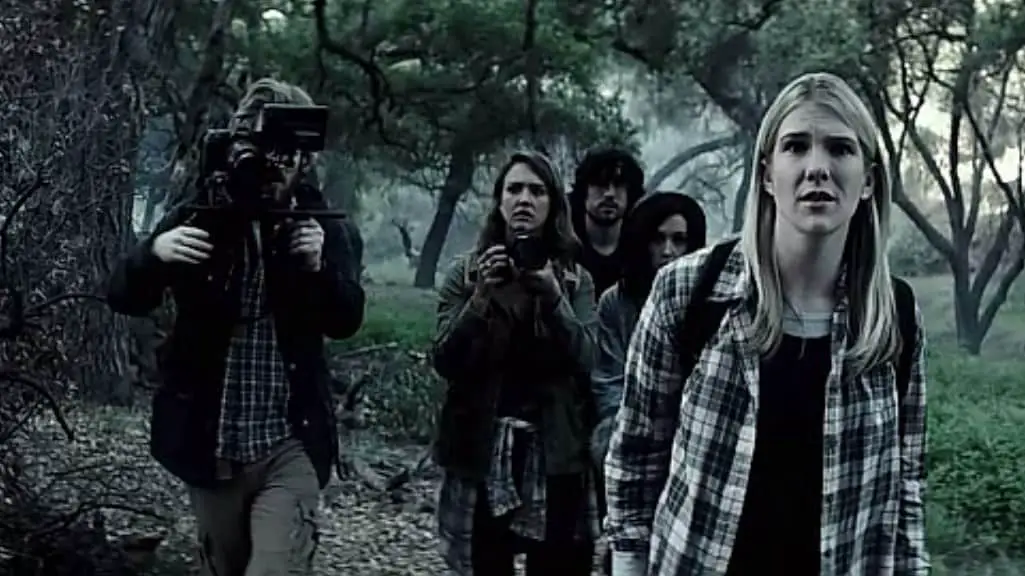 Synopsis: Twenty-five years after members of the cult Heaven's Veil committed mass suicide, the lone survivor, Sarah, and a camera crew return to the site of the tragedy to find answers.
Director: Phil Joanou
Runtime: 93 minutes
MPAA Rating: R
IMDb: 4.7/10  Rotten Tomatoes: 0%
Netflix (US): Yes
Jump Scares:  12 (2 major, 10 minor)
Jump Scare Rating: Although The Veil contains mostly predictable scares, there are two very sudden and startling jump scares in the first half of the movie.


WARNING: The following may contain spoilers
Jump Scare Times
17:04 – During one of Sarah's visions, a young Sarah reaches for a hand under a sheet when two people suddenly lunge at her.
26:33 – Sarah has a vision of her younger self standing in a hallway.
28:02 – Maggie shines a torch on a decayed corpse.
29:30 – A chandelier explodes.
38:34 – The table suddenly lifts off the floor and hits the ceiling.
41:21 – A corpse suddenly jumps up from underneath a sheet and grabs Sarah.
48:59 – A woman suddenly stands up and shrieks.
53:28 – A desk lifts off the ground and hits Nick.
54:29 – The sudden appearance of Sarah scares the group.
57:40 – Jim begins to spasm.
1:04:02 – A bloodied Ed appears in front of Jill and Matt.
1:20:39 – Jim grabs young Sarah's hand.
(Major scares in bold)
Download a .srt file of the jump scares in The Veil [more info].