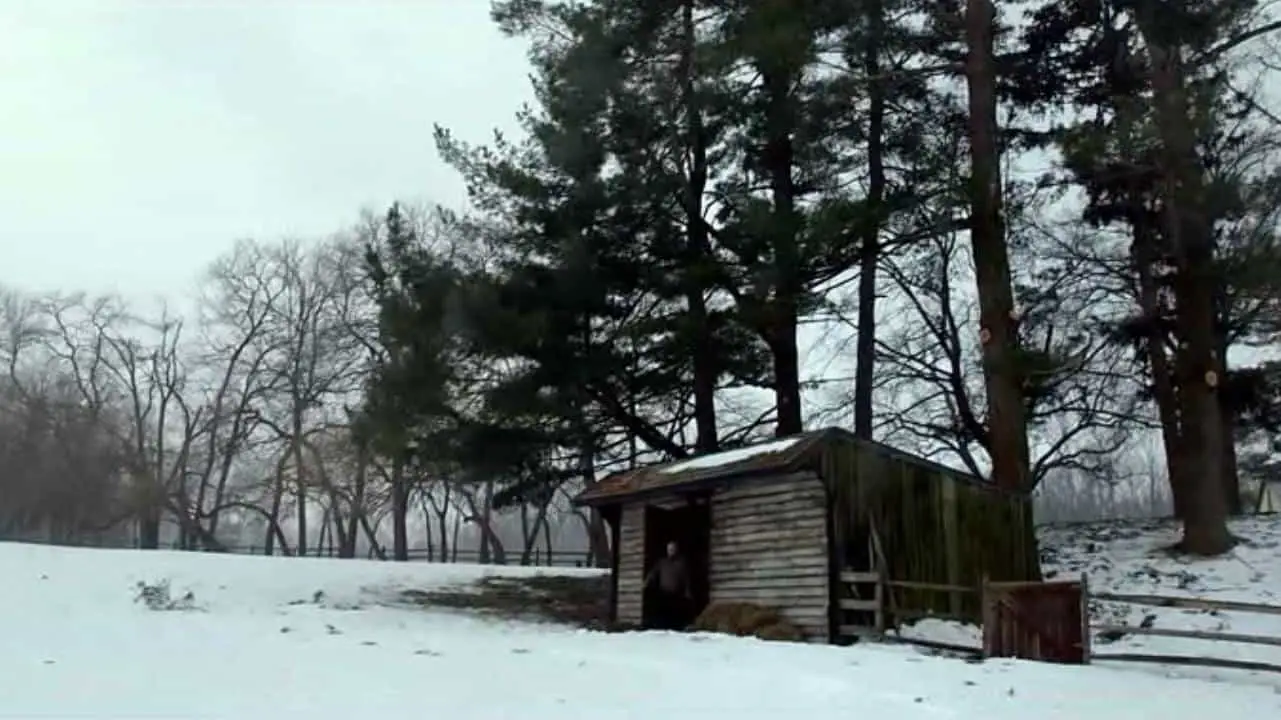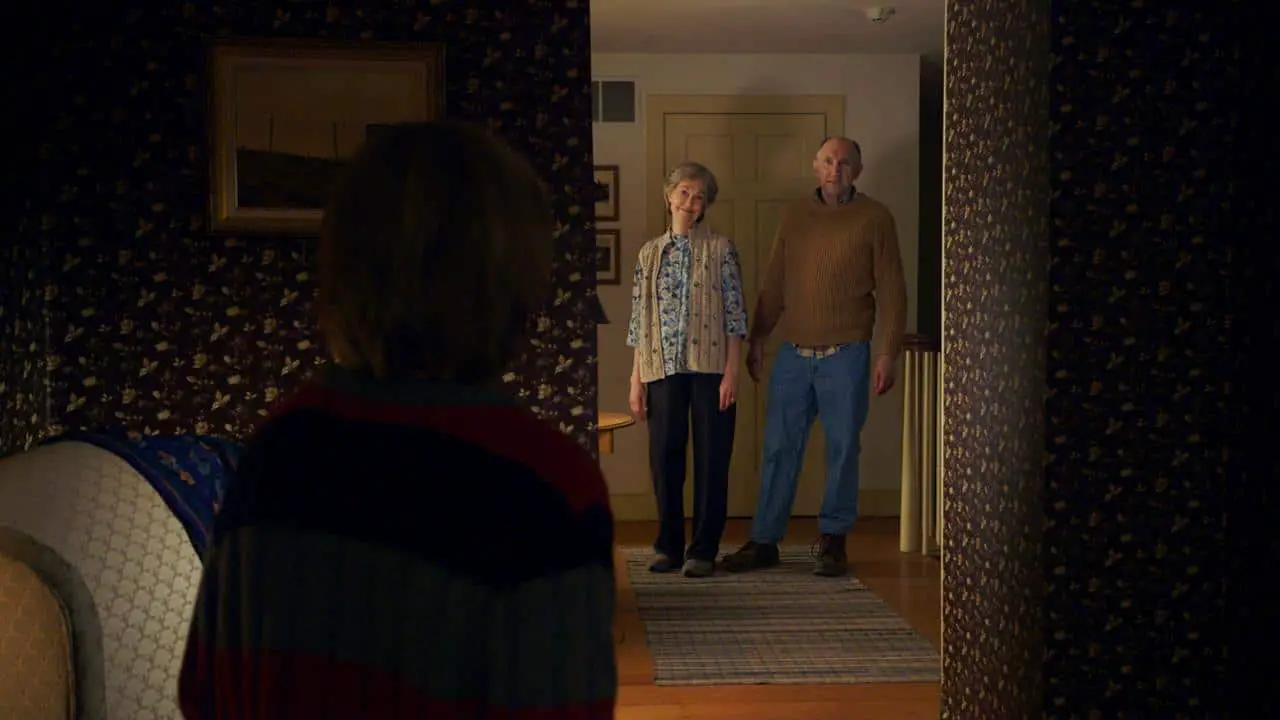 Synopsis: Two children, Becca and Tyler, travel to rural Pennsylvania to visit their grandparents for the first time. Although the grandparents seem friendly at first, their increasingly bizarre behaviour soon has the children fearing for their safety.
Director: M. Night Shyamalan
Runtime: 94 minutes
MPAA Rating: PG-13
IMDb: 6.2/10  Rotten Tomatoes: 64%
Netflix (US): No
Jump Scares:  8 (2 major, 6 minor)
Jump Scare Rating: The Visit is quite low on jump scares however the final 30 minutes does contain a few shocks along with some creepy and disturbing scenes.

WARNING: The following may contain spoilers
Jump Scare Times
20:22 – Doris crawls around the corner and snarls at Tyler.
40:10 – Doris runs past the door as Tyler looks out.
50:17 – Rebecca bursts through a door to scare Tyler.
55:32 – Doris pops up in front of the camera and snarls.
56:55 – Doris bangs hard on the children's bedroom door.
1:08:05 – Doris bangs on the window.
1:19:27 – Doris appears in front of the camera.
1:20:29 – Doris's hand comes up from underneath the bed and she laughs maniacally.
(Major scares in bold)
Download a .srt file of the jump scares in The Visit [more info].