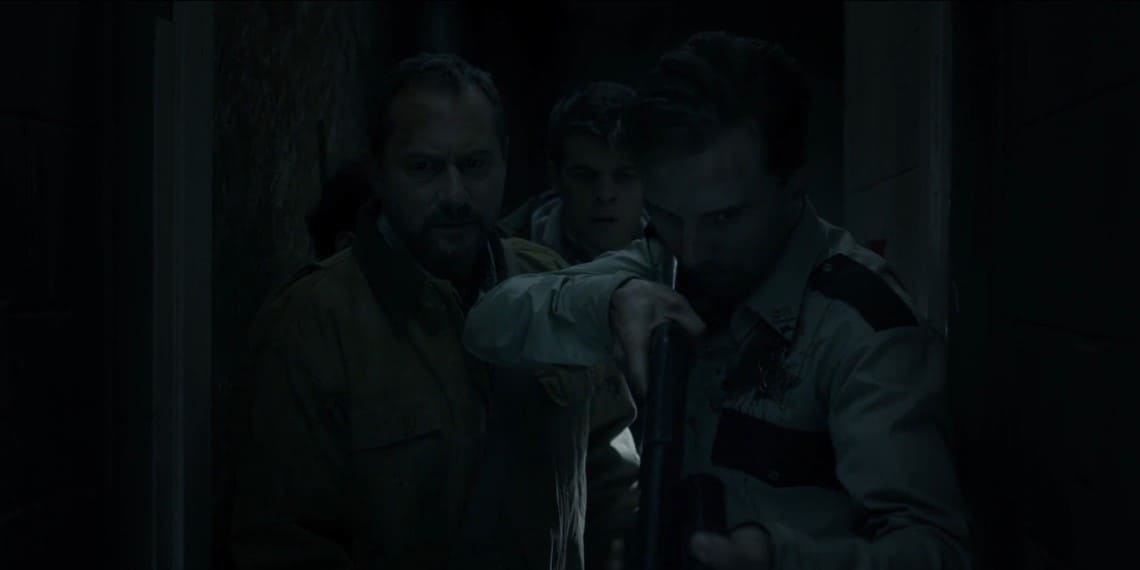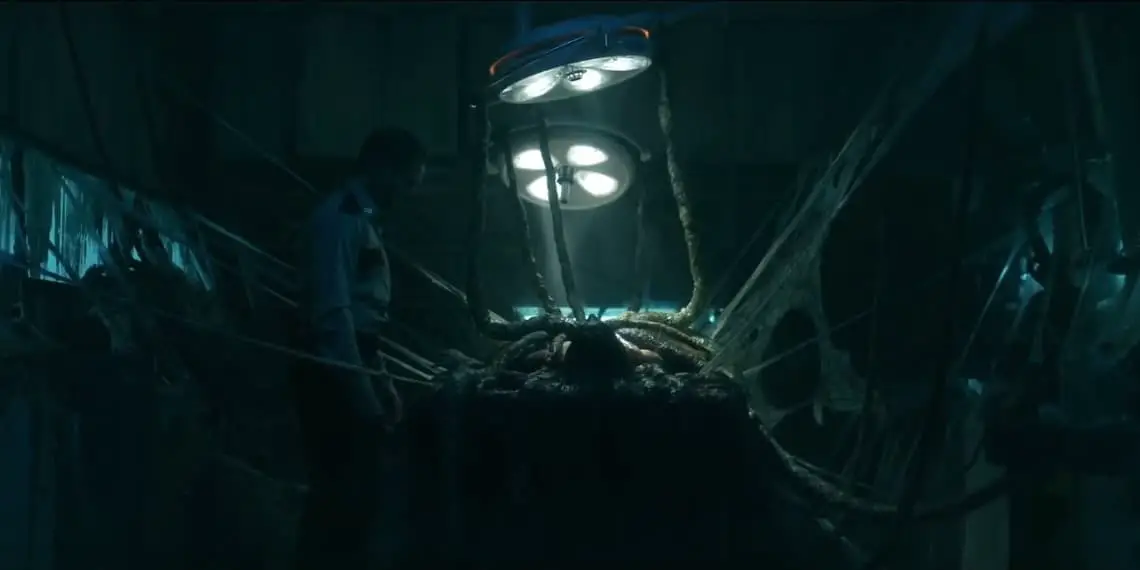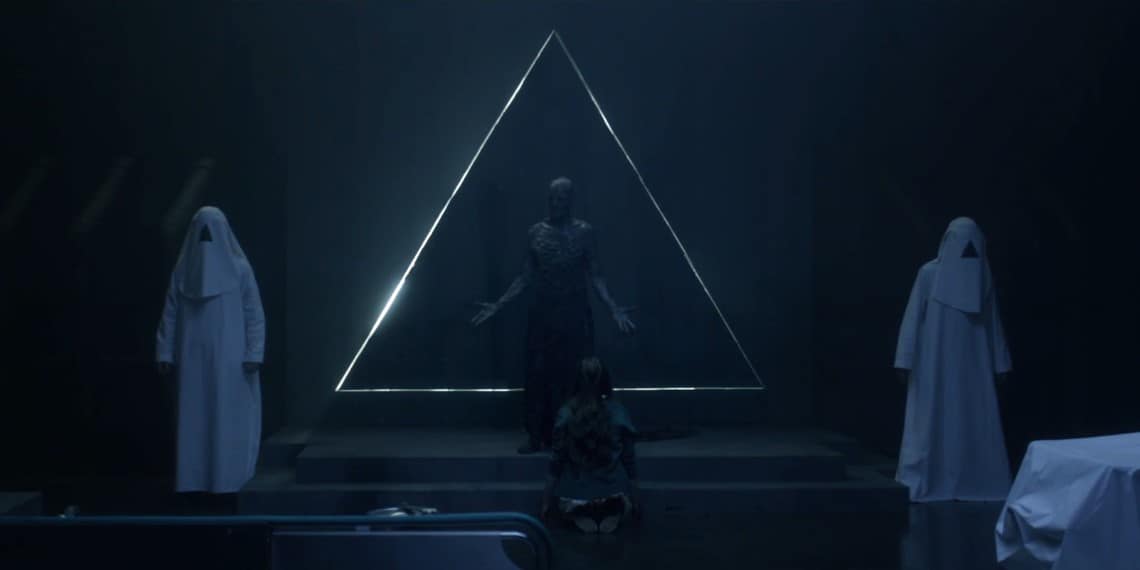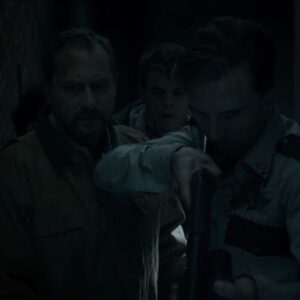 Synopsis: After delivering a patient to a small hospital in the middle of the night, police officer Daniel Carter finds himself caught up in a series of bizarre events seemingly connected to a group of cultists who have surrounded the building.
Director: Jeremy Gillespie, Steven Kostanski
Runtime: 90 minutes
MPAA Rating: Unrated
IMDb: 5.8/10  Rotten Tomatoes: 73%
Netflix (US): Yes
Tags: Body Horror, Low Budget, Montsers & Mutants, Mystery
Jump Scares: 8 (0 major, 8 minor)
Jump Scare Rating: The Void is a throwback to the style of 80s body horror films and while definitely creepy, it does not contain any significant jump scares.


WARNING: The following may contain spoilers
Jump Scare Times
1:14 – A man breaks through a door.
2:51 – Accompanied by a sound effect, a masked figure appears on the previously black screen.
37:48 – Accompanied by a sound effect, Allison ducks down to reveal Dr. Powell watching her from the doorway.
1:03:30 – A man is shown with his neck suddenly cut open.
1:04:05 – The lights cut out suddenly.
1:15:32 – Maggie has a sudden vision of a grotesque creature which causes her to fall backwards in fear.
1:18:48 – The creature's foot stamps on the ground.
1:22:41 – Simon opens a door and Kim rushes out.
Download a .srt file of the jump scares in The Void [more info].