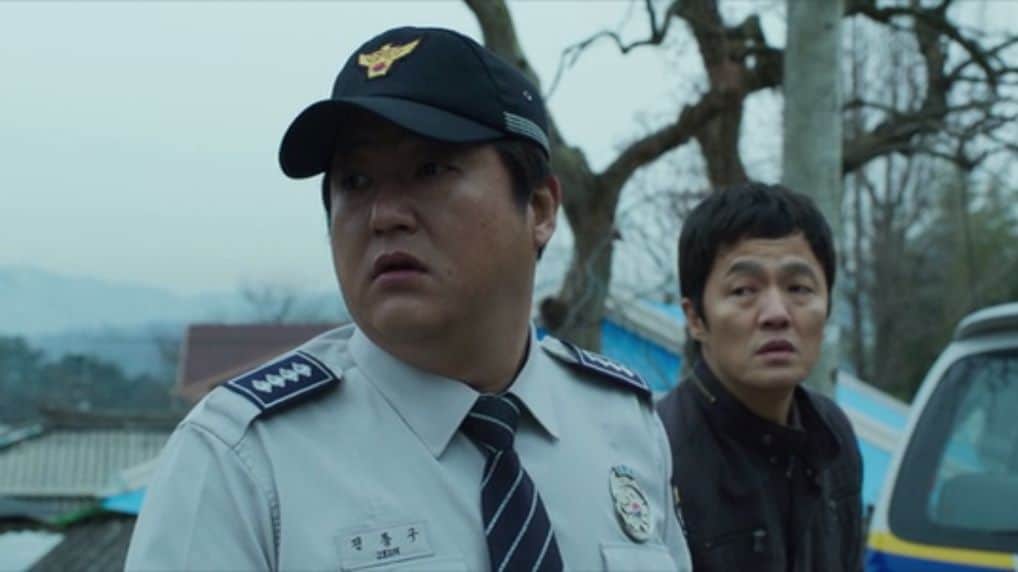 Synopsis: A policeman, Jong-Goo, investigates a spate of killings that occur in his small town coinciding with the appearance of a mysterious Japanese man.
Director: Na Hong-jin
Runtime: 156 minutes
MPAA Rating: Unrated
IMDb: 7.5/10  Rotten Tomatoes: 99%
Netflix (US): Yes
Jump Scares:  4 (0 major, 4 minor)
Jump Scare Rating: The Wailing is a South Korean horror/mystery film that doesn't resort to cheap jump scares, rather a slow building unease as the events unfold.


WARNING: The following may contain spoilers
Jump Scare Times
34:10 – There is a loud noise from the roof of the house.
1:44:56 – A brief flash of a man's bloodied mouth closing in on the camera may startle some viewers.
2:02:55 – There is a loud thud as a bird flies into a wall.
2:11:22 – There is a very short flashback to the Japanese man coming towards the screen.
Download a .srt file of the jump scares in The Wailing [more info].