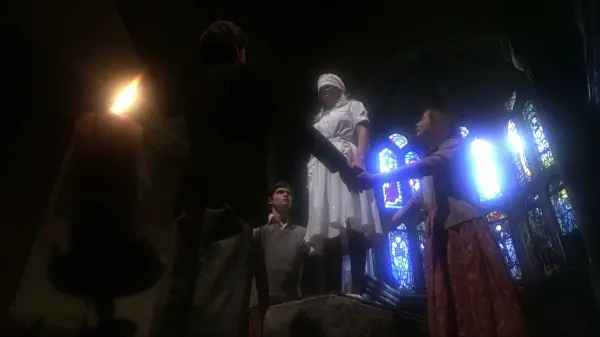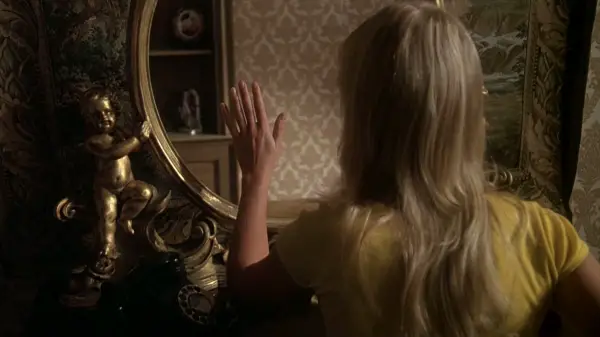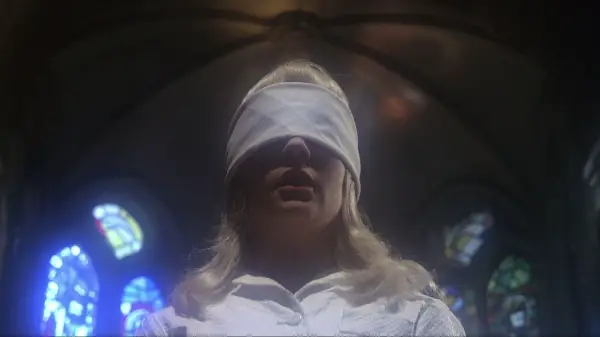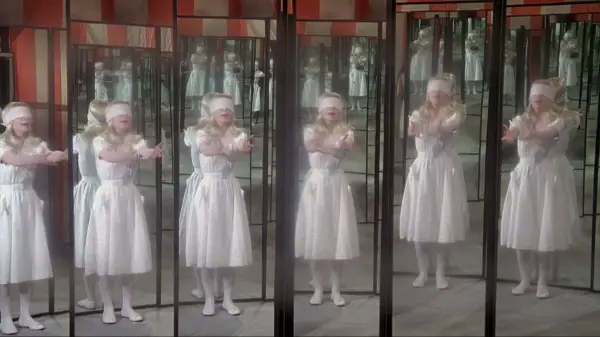 See below for the exact times and descriptions of the 12 jump scares in The Watcher in the Woods, which has a jump scare rating of 1.5.
Jump Scare Rating: Only minor jump scares in this kid-friendly horror movie, but they did a good job by keeping a creepy vibe throughout.


Synopsis: When an American family moves into an old house near the woods, the daughters begin to notice strange things happening. The girls learn that a teenager disappeared in those woods 30 years ago. But when the oldest daughter begins to have visions, she wants to find out the truth.
Contributor: Finn Hermansson contributed all the information on this page (Sign up now to become a contributor too! Learn more)
Director: John Hough
Runtime: 83 minutes
WARNING: The jump scare descriptions listed below may contain minor spoilers

Jump Scare Times
00:06:50 – The sudden loud music might startle some viewers.
00:06:53 – The window cracks in front of Jan.
00:11:26 – As Jan is looking in the mirror, it breaks and she sees a blindfolded girl.
00:12:48 – Ellie scares Jan with a green mask while she's reading in bed.
00:18:17 – A dramatic zoom in on the writing on the window, with sudden loud music.
00:23:29 – A strange blue light strikes next to Jan.
00:23:54 – The lightning strikes again, this time making Jan fall into the water.
00:27:57 – There is lightning, screaming and intense music during a flashback scene.
00:39:40 – Jan has a vision of the blindfolded girl.
00:39:50 – A bird screeches and flies into Jan's face.
00:43:58 – A spooky figure suddenly shows up on the screen.
00:51:31 – A cat jumps at Jan as it screams.
Watch with subtitles that warn you about jump scares! Download the .srt file of the jump scares in The Watcher in the Woods. [More info]
Report inaccurate data: Contact us with the URL of this page and a description of what data is inaccurate. We'll work to get it fixed!