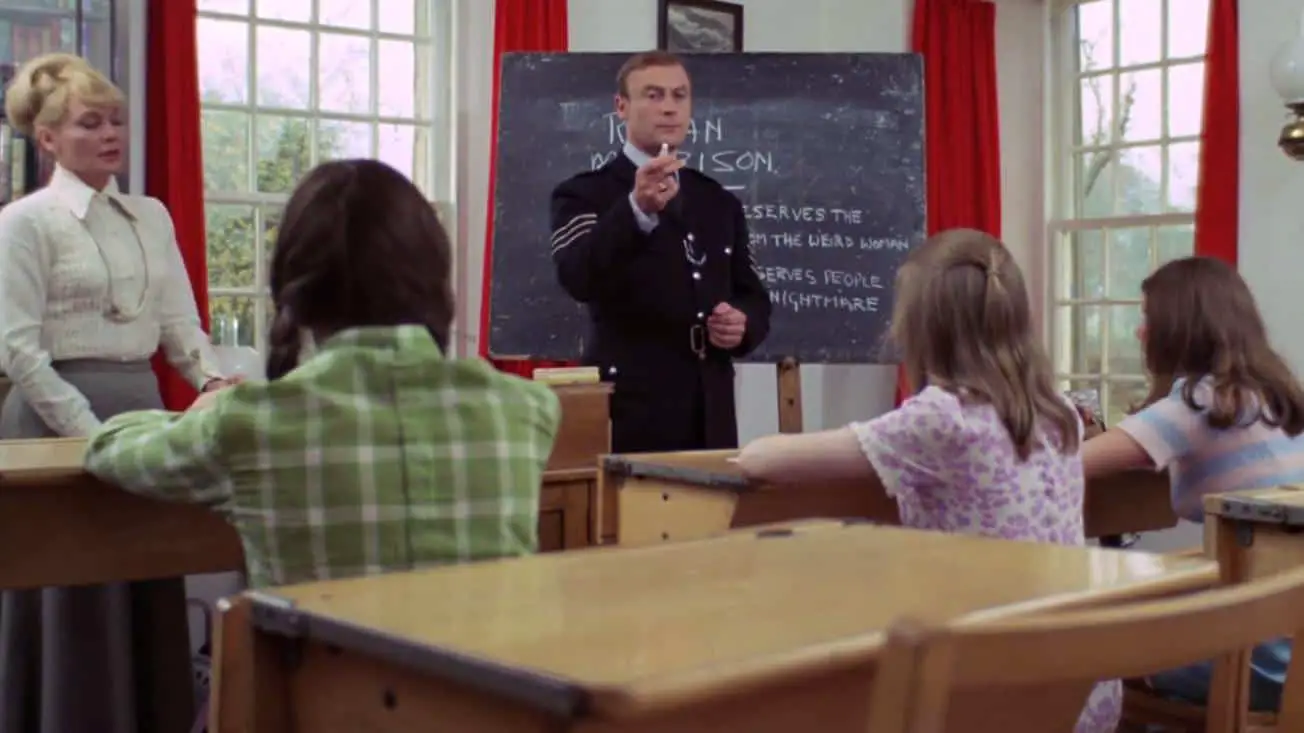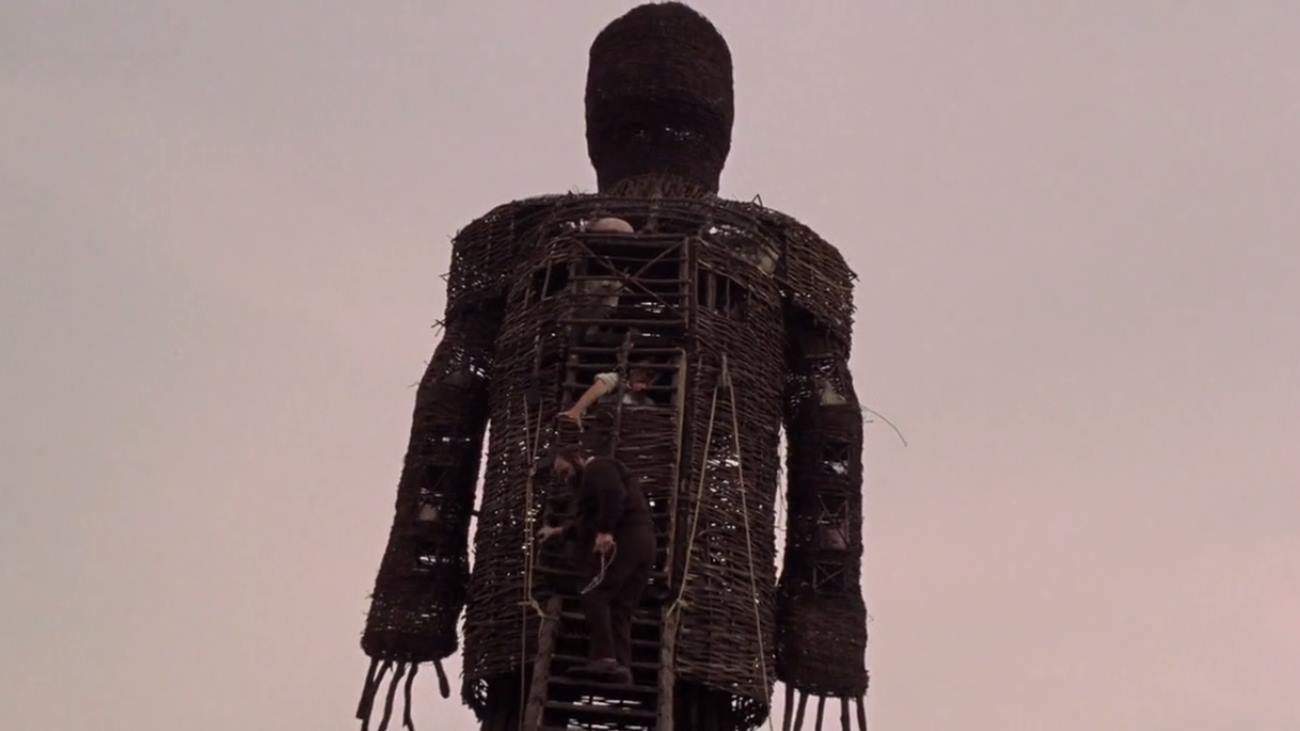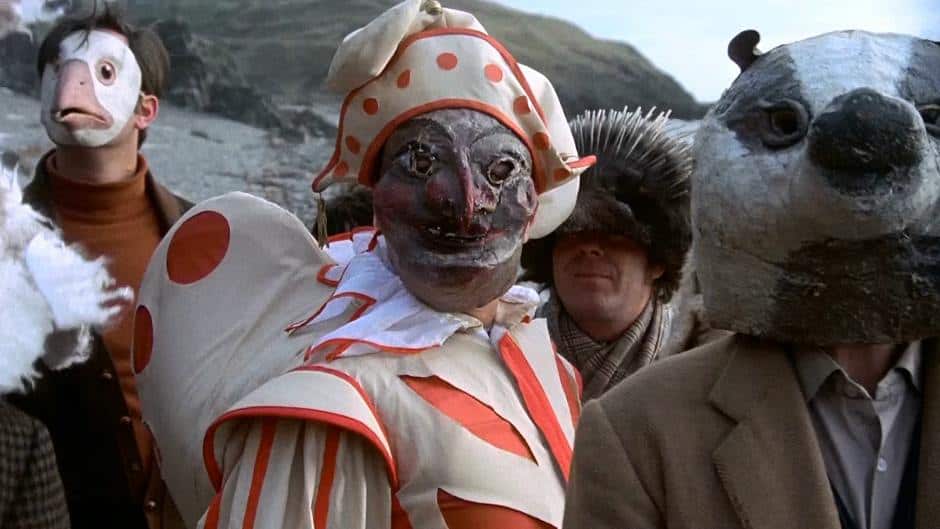 Synopsis: A police sergeant travels to a small Scottish island in search of a missing child where he encounters townsfolk who engage in strange pagan rituals that are at odds with his Christian beliefs.
Director: Robin Hardy
Runtime: 93 minutes (final cut version)
MPAA Rating: R
IMDb: 7.6/10  Rotten Tomatoes: 90%
Netflix (US): No
Jump Scares:  0 (0 major, 4 minor)
Jump Scare Rating: Some very minor scares towards the end as the film builds towards it's shocking conclusion.


WARNING: The following may contain spoilers
Jump Scare Times
1:05:54 – Sergeant Howie opens a closet door and a girl falls out.
1:07:25 – Sergeant Howie opens a coffin and a man lies in it with coins in his eyes.
1:09:41 – Howie wakes up and sees a severed hand beside him being used as a candle holder.
1:14:53 – A person, wearing a hare costume, appears to get her head cut during one of the rituals.
Download a .srt file of the jump scares in The Wicker Man [more info].