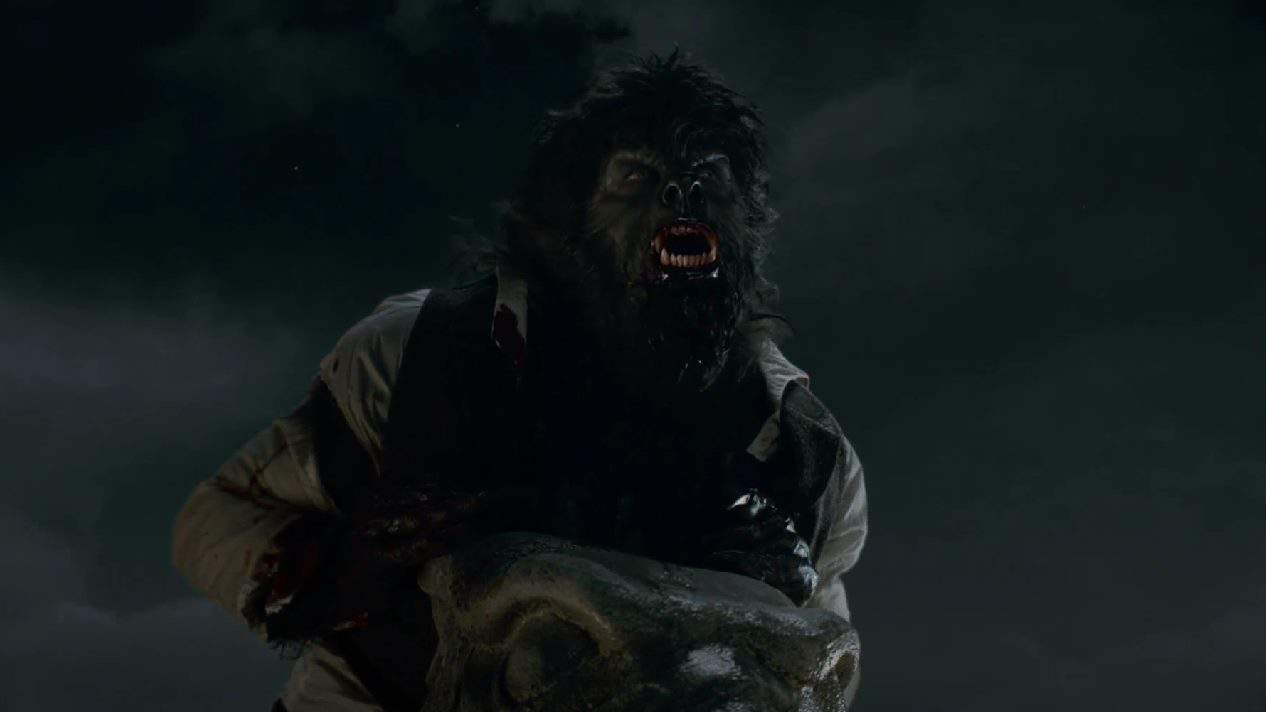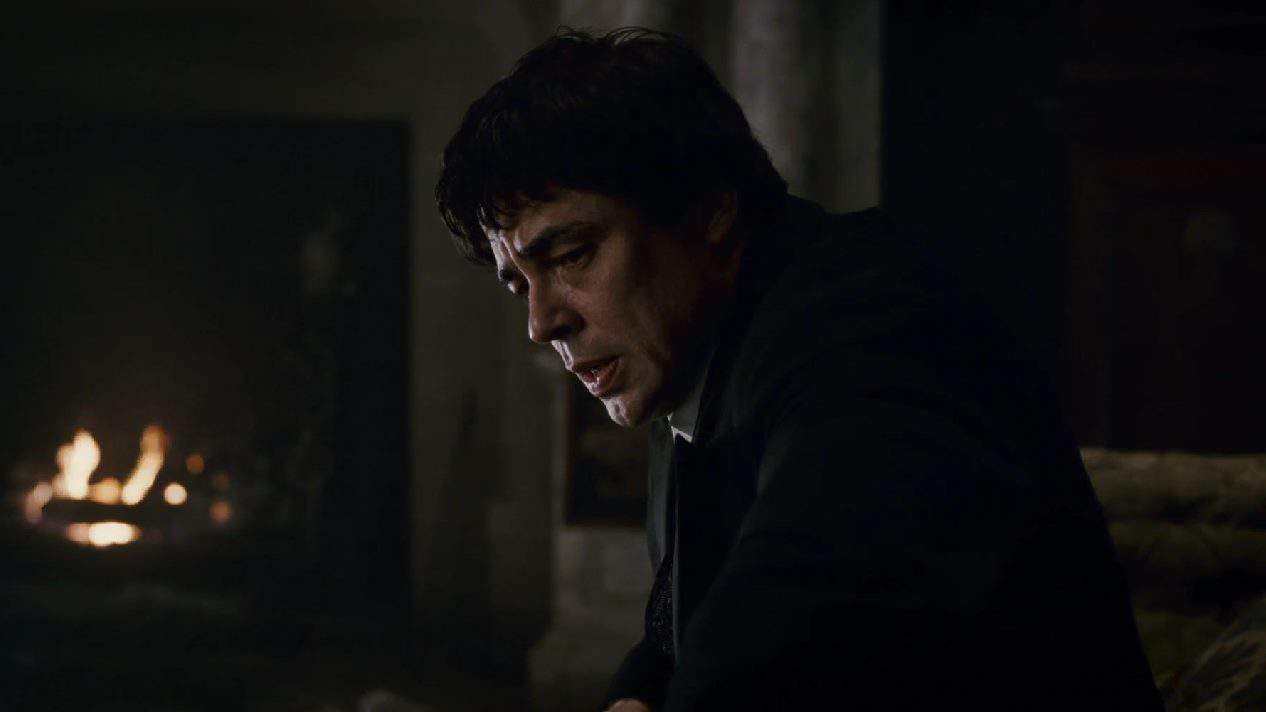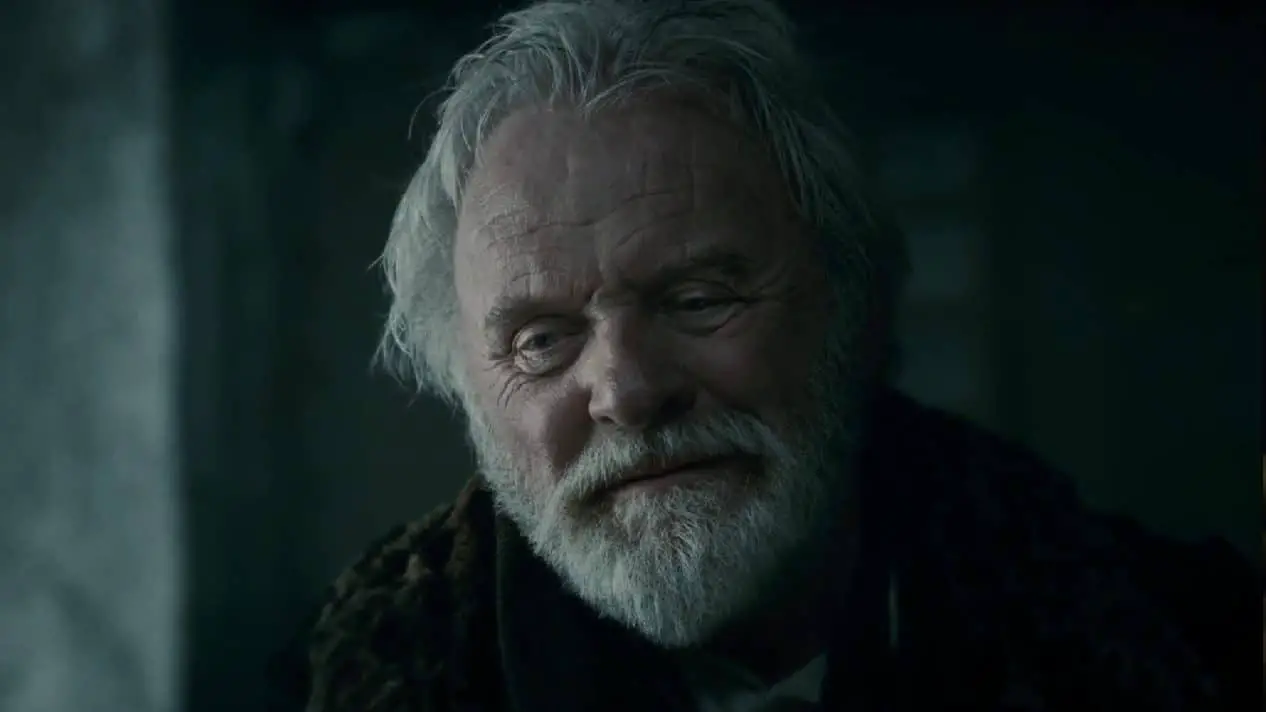 Synopsis: An aristocrat returns to his family home in search of his missing brother where he is bitten, and subsequently cursed by a werewolf.
Director: Joe Johnston
Runtime: 119 minutes (extended cut)
MPAA Rating: R
IMDb: 5.8/10  Rotten Tomatoes: 34%
Netflix (US): No
Tags: High Jump Scare, Historical, Werewolf
Jump Scares:  18 (3 major, 15 minor)
Jump Scare Rating: The sudden appearance of the werewolf in various scenes provides the basis for most of the jump scares. Loud sound effects play during these moments in an attempt to amplify these scares. A "one-two" punch is used on more than one occasion where a small jump scare is followed by a much larger one a few seconds later.


WARNING: The following may contain spoilers
Jump Scare Times
2:10 – There is a loud noise and some birds fly away.
2:17 – A man turns around and is suddenly attacked by a werewolf. [Video]
9:05 – There is a crack of a whip accompanied by a sudden scene change.
10:32 – A dog suddenly barks at Lawrence.
13:29 – Accompanied by a sound effect, Lawrence lifts the sheet to view his brothers decomposed corse.
29:10 – A man is tackled by a fast moving werewolf.
30:32 – A policeman's outstretched hand is suddenly attacked by the werewolf.
33:29 – The werewolf jumps down onto Lawrence from atop a stone pillar.
35:46 – During a hallucination, the werewolf attacks Lawrence while he is in bed. [Video]
59:39 – Lawrence is startled as his father appears in front of him.
1:05:09 – A man shoots his gun and the muzzle flash reveals the werewolf standing right beside him.
1:09:26 – During a hallucination, Lawrence looks at the mirror while holding Gwen and sees the reflection of a werewolf.
1:09:37 – The werewolf suddenly appears from behind Lawrence and lets out a roar. [Video]
1:23:55 – A loud thump startles Gwen as she walks through her antique shop.
1:34:47 – Lawrence lights a match and looks up to see a dead man hanging in front of him.
1:37:59 – A dog barks at Lawrence.
1:47:44 – The werewolf roars as it appears in front of Gwen.
1:49:37 – The apparently dead werewolf suddenly grabs Gwen's arm.
(Major scares in bold)
Download a .srt file of the jump scares in The Wolfman [more info].