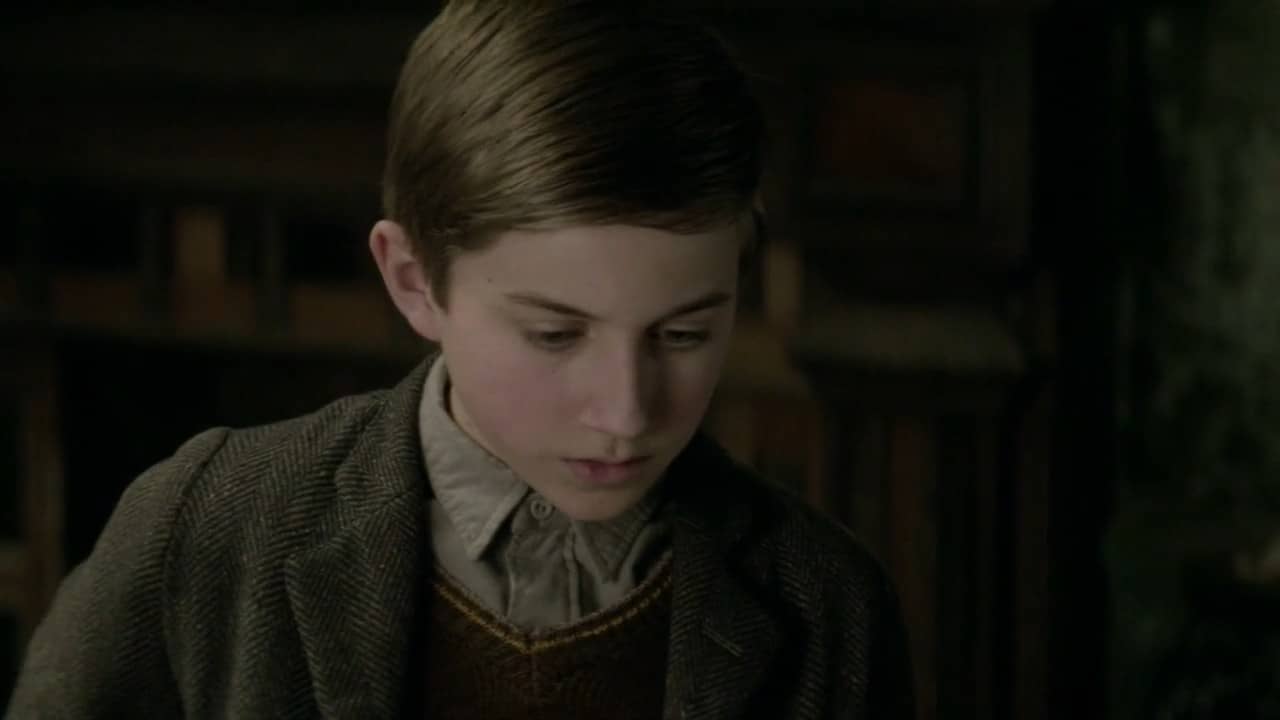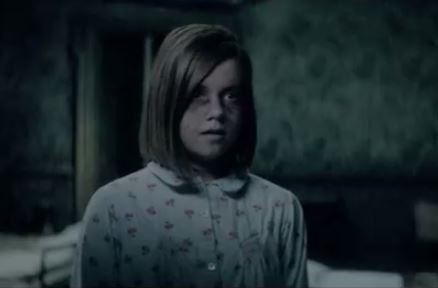 Synopsis: A group of children evacuated from London arrive at the Eel Marsh House opening up it's darkest secrets.
Director: Tom Harper
Runtime: 98 minutes
MPAA Rating: PG-13

IMDb: 4.9/10  Rotten Tomatoes: 22%

Netflix (US): No
Jump Scares: 14 (4 major, 10 minor)

Jump Scare Rating: The majority of the jumps occur after the first hour of the film, several of which are quite effective.


WARNING: The following may contain spoilers
Jump Scare Times
9:43 – Eve looks through the window and a man pops in-front of it from the other side.
20:32 – Eve walks up to a rocking baby crib, and upon getting close is grabbed by a hand. [Video]
51:25 – A bird flies by the window while Eve is looking out of it.
52:18 – A woman gets hung behind Eve while she is looking the other way.
59:38 – The man comes back and grabs Eve by her throat.
1:06:23 – Someone lights a match and a face appears behind one of the girls.
1:13:13 – The room begins sparking from it's electrical components.
1:14:49 – Jean opens her eyes and looks behind to see the woman in black. [Video]
1:16:06 – Harry grabs Edward to see that he has a ghost-like face. [Video]
1:16:53 – Eve passes a lady who screams at her as she walks by.
1:21:53 – Eve looks back at the bed to see the boy has disappeared.
1:22:53 – Eve looks back to see no one is there, but then jumps upon seeing a girl as she looks up.
1:27:56 – Edward is suddenly pulled under the water while he is walking towards Eve.
1:32:57 – The photo breaks revealing the woman in black in it's reflection. [Video]
(Major scares in bold)
Download a .srt file of the jump scares in The Woman in Black 2: Angel of Death [more info].