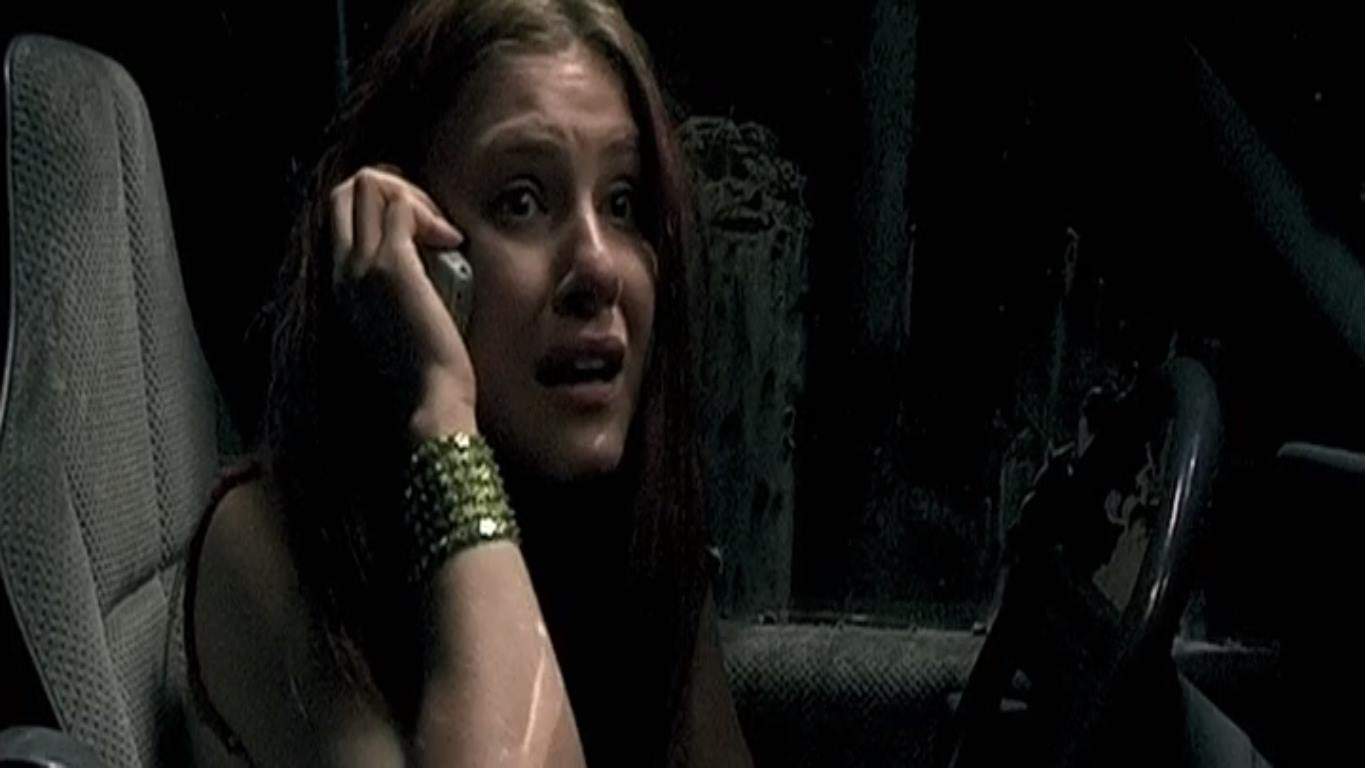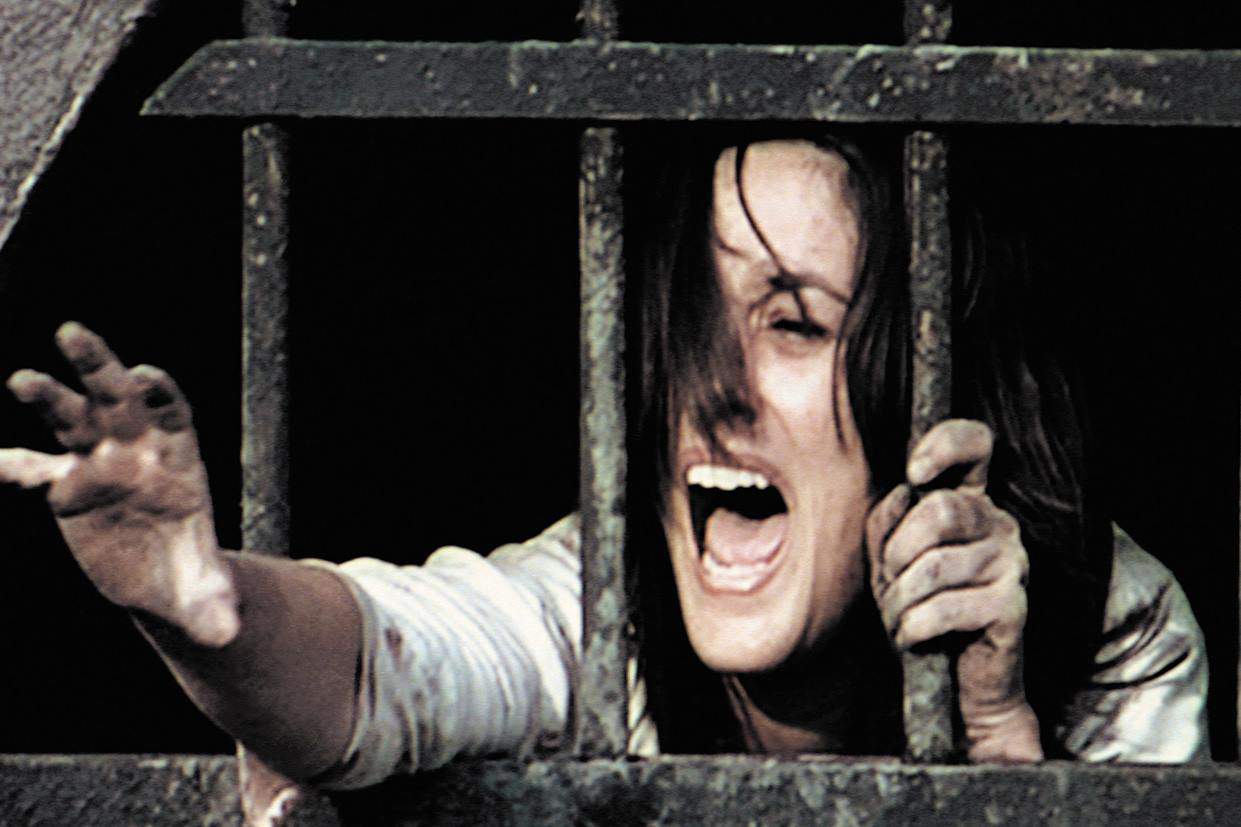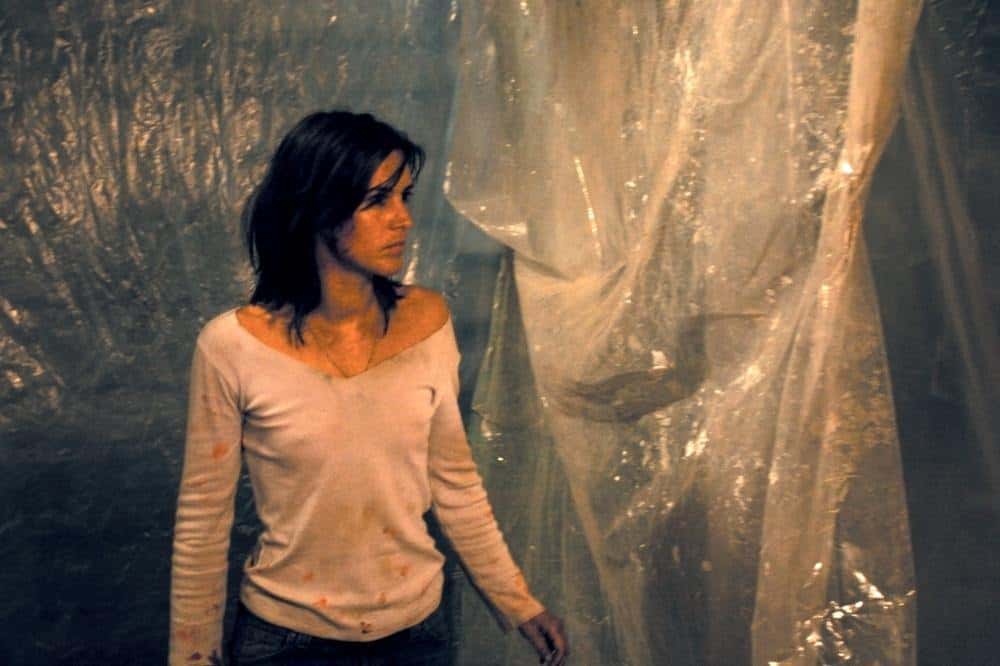 See below for the exact times and descriptions of the 16 jump scares in Them, which has a jump scare rating of 4.0.
Jump Scare Rating: Them (also known as Ils), is an extremely tense French horror/thriller in a similar vein to The Strangers. There is a large amount of jump scares for such a short film with the opening scene, a scene at 30 minutes, and the attic scene at 45 minutes providing most of the scares.


Synopsis: A young couple, Lucas and Clementine, face a night of terror when they are targeted by a gang of mysterious hooded individuals.
Contributor: Anthony Wilson contributed all the information on this page (Sign up now to become a contributor too! Learn more)
Director: David Moreau, Xavier Palud
Runtime: 74 minutes
WARNING: The jump scare descriptions listed below may contain minor spoilers

Jump Scare Times
00:04:56 – A loud noise startles Sanda.
00:07:10 – Some mud hits the window on Sanda's side of the car, followed by more mud seconds later.
00:07:50 – Sanda is strangled from behind.
00:08:07 – A hand appears at the window.
00:29:31 – As Lucas moves towards their car, the lights turn on and the car begins to drive away.
00:30:45 – The power in the house suddenly goes out.
00:33:12 – There is a loud noise and a bright light at the window that Lucas is looking out of.
00:33:38 – Windows in the house begin to open and shut.
00:35:51 – The alarm clock suddenly goes off beside Lucas and Clémentine.
00:40:57 – Someone runs behind Lucas causing him to swing the poker and break a window.
00:41:20 – Someone pushes the door with the broken window into Lucas.
00:41:35 – A sharp object is pushed through the hole in the door that Clementine is looking through.
00:45:05 – Clementine hears a noise while in the attic.
00:47:38 – An intruder grabs at Clementine through the plastic sheeting.
00:48:30 – As the camera pans, the hooded intruder comes into view.
01:05:28 – Lucas is dragged away suddenly.
(Major jump scares in bold)
Watch with subtitles that warn you about jump scares! Download the .srt file of the jump scares in Them. [More info]
Report inaccurate data: Contact us with the URL of this page and a description of what data is inaccurate. We'll work to get it fixed!