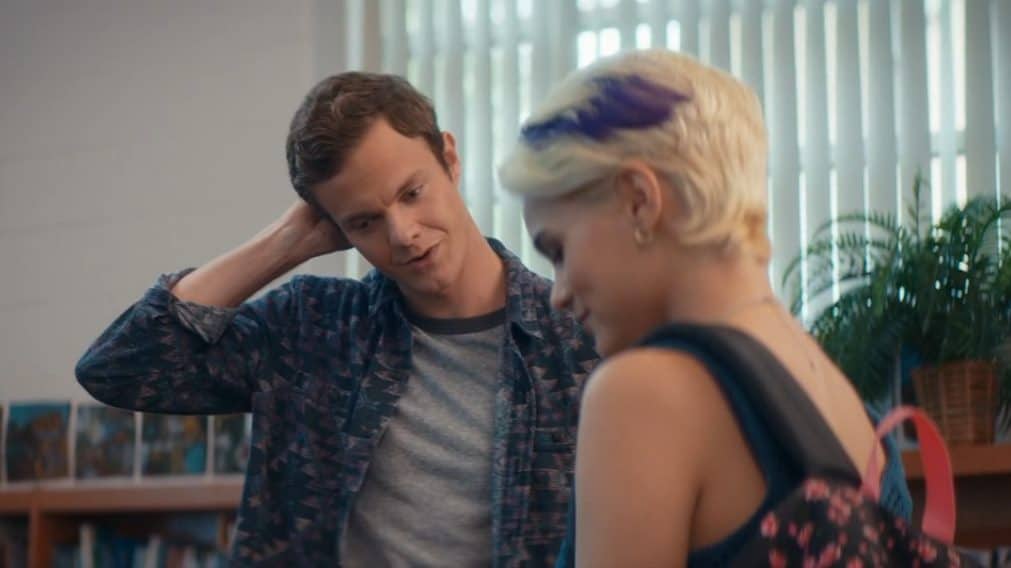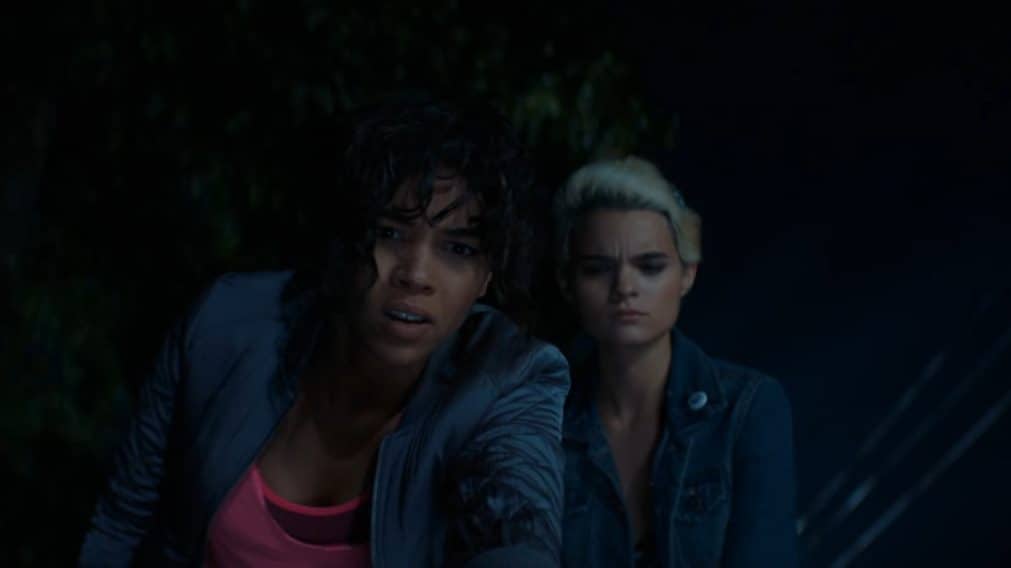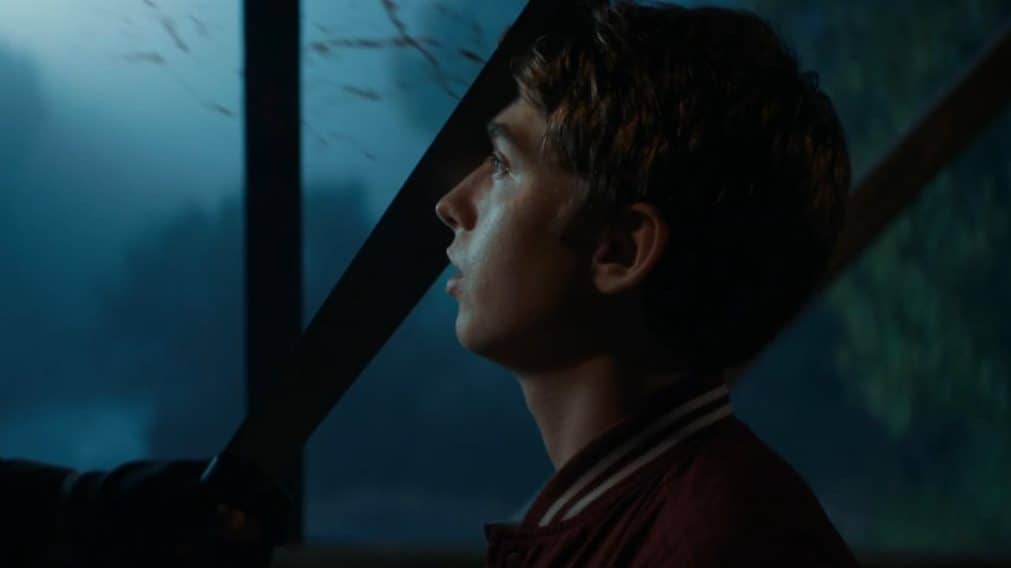 Synopsis: Two teenage girls commit a series of murders to boost their social media standing.
Director: Tyler Macintyre
Runtime: 98 minutes
MPAA Rating: R
IMDb: 6.1/10  Rotten Tomatoes: 81%
Netflix (US): No
Tags: Comedy
Jump Scares:  8 (0 major, 8 minor)
Jump Scare Rating: Tragedy Girls is foremost a comedy and while there is some low level jump scares they occur in predictable places and won't be startling for most viewers.


WARNING: The jump scare descriptions listed below may contain minor spoilers
Show Descriptions
Jump Scare Times
3:07 – A teenage boy turns around and a machete blade is driven into his head.
5:42 – Lowell head butts McKayla.
30:31 – Syl trips on a rubbish bin.
30:46 – After switching the lights back on, Syl turns around and a masked person is standing behind her.
31:04 – Syl turns and sees another masked figure in front of her.
46:45 – Sadie clobbers Big Al with a baseball bat as he talks to McKayla.
49:52 – The scene cuts away from Sadie and Jordan back to the gym (as an ominous sound effect plays).
1:21:00 – The camera cuts back to Mrs. Kent and Lowell is now standing behind her.
Download a .srt file of the jump scares in Tragedy Girls [more info].