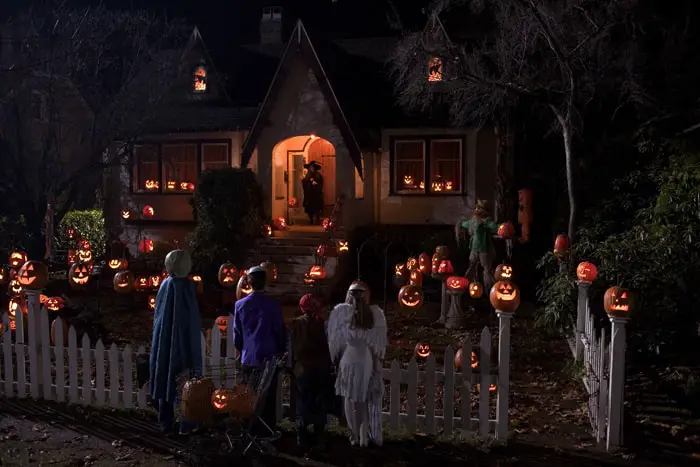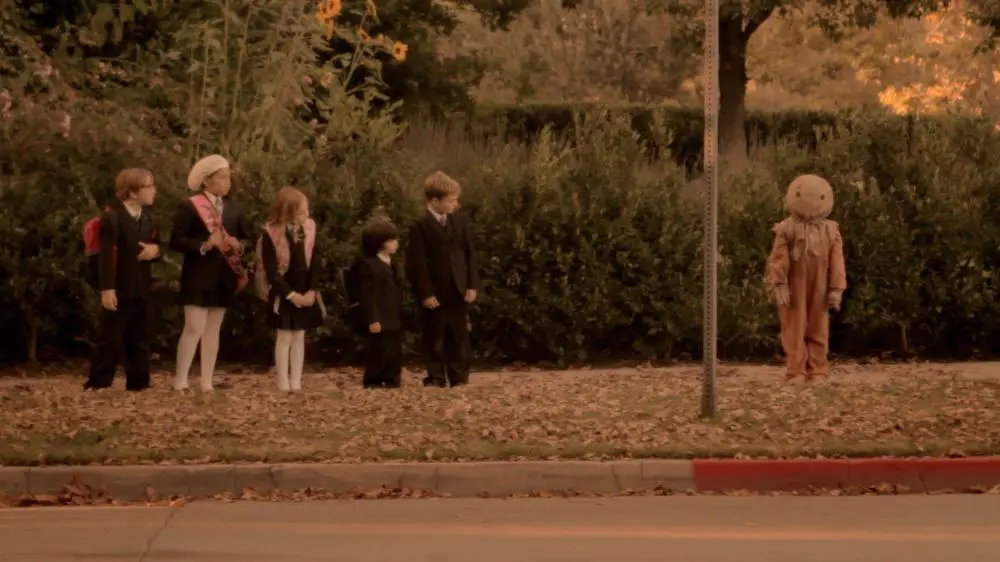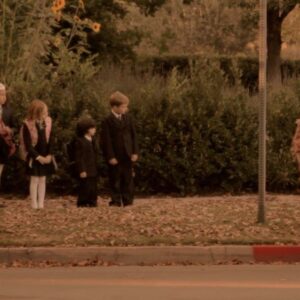 Synopsis: An anthology film consisting of five short stories each set on the night of Halloween: A highschool principal with a secret life; a college female meets the possible man for her; a group of teenagers pull a mean prank; a woman who loathes the night has to contend with her holiday-obsessed husband and a mean old man meets his match with a demonic trick -or treater.
Director: Michael Dougherty
Runtime: 82 min
MPAA Rating: R
IMDb: 6.8/10  Rotten Tomatoes: 86%
Netflix (US): No
Jump Scares: 6 (1 major, 5 minor)
Jump Scare Rating: Some minor jump scares throughout.

WARNING: The following may contain spoilers
Jump Scare Times
4:18 – Sheets blow upwards at a lady setting up Halloween decorations.
20:02 – Mr Wilkins is startled by noise and movement coming from a body bag.
22:50 – Billy jumps up from behind the table.
43:25 – A monster jumps from the swamp.
50:17 – Laurie spins around and comes face to face with a man dressed in a black costume.
1:00:38 – An egg is thrown at the old man's window from outside.
(Major scares in bold)
Download a .srt file of the jump scares in Trick 'r Treat [more info].