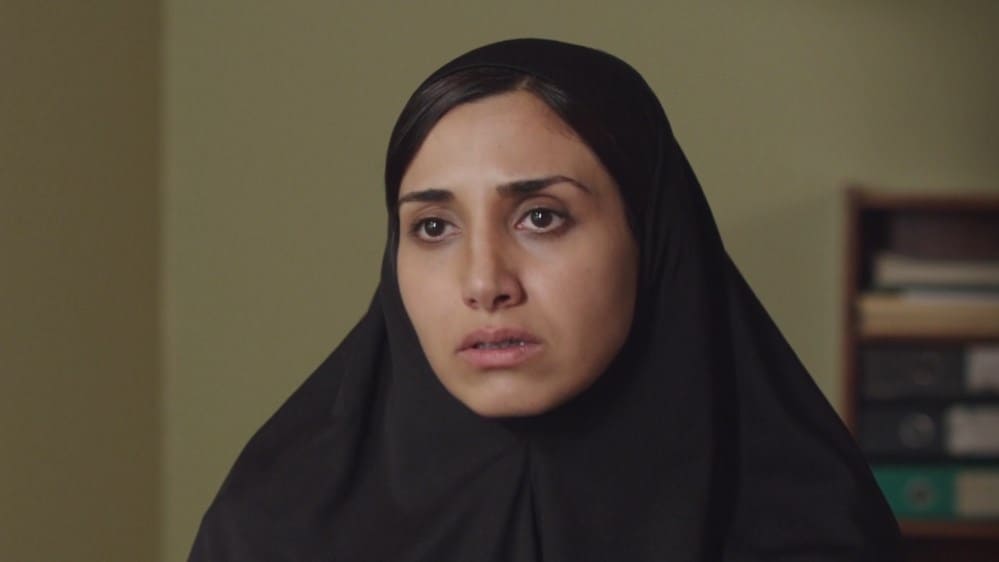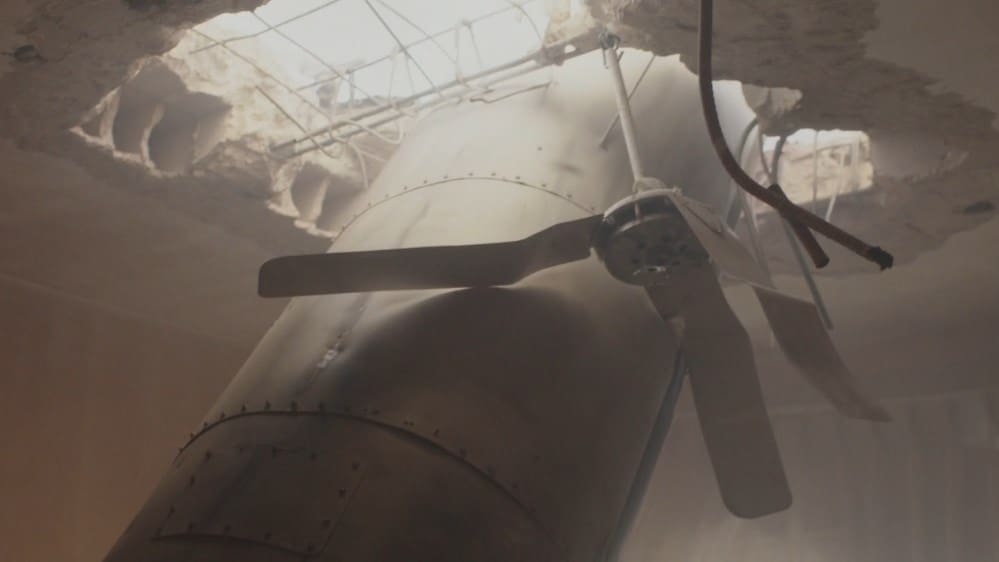 Synopsis: Set in Tehran during the Iran-Iraq War, a mother and daughter find their apartment block haunted by an evil entity after a missile hits their building.
Director: Babak Anvari
Runtime: 84 minutes
MPAA Rating: PG-13
IMDb: 7.0/10  Rotten Tomatoes: 99%
Netflix (US): Yes
Tags: Foreign, Haunted House / Building, Low Budget
Jump Scares:  9 (4 major, 5 minor)
Jump Scare Rating: After a slow start, Under The Shadow has a large number of jump scares in the second half. The window scene at 48:19 in particular is extremely effective and will likely cause most viewers to jump.


WARNING: The jump scare descriptions listed below may contain minor spoilers
Show Descriptions
Jump Scare Times
19:55 – A sudden scene change to toast popping out of a toaster might startle some viewers.
26:32 – There is a second explosion (much louder and more violent than the initial one).
48:19 – During a dream sequence a hand suddenly breaks through the window in front of Shideh.
48:50 – A figure moves past in the reflection of the window.
1:04:00 – Shideh looks through the peep hole in the door and sees a figure pass quickly through the hallway.
1:04:11 – Shideh sees a floating figure on the stairs.
1:08:31 – The floating spectre suddenly appears close to the camera.
1:15:57 – "Dorsa" looks up to reveal it is not her but an entity with a large set of teeth.
1:17:13 – The floating spectre suddenly grabs Dorsa.
(Major scares in bold)
Download a .srt file of the jump scares in Under the Shadow [more info].