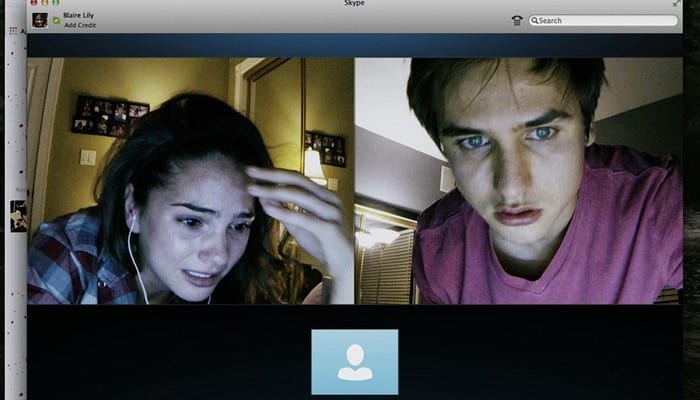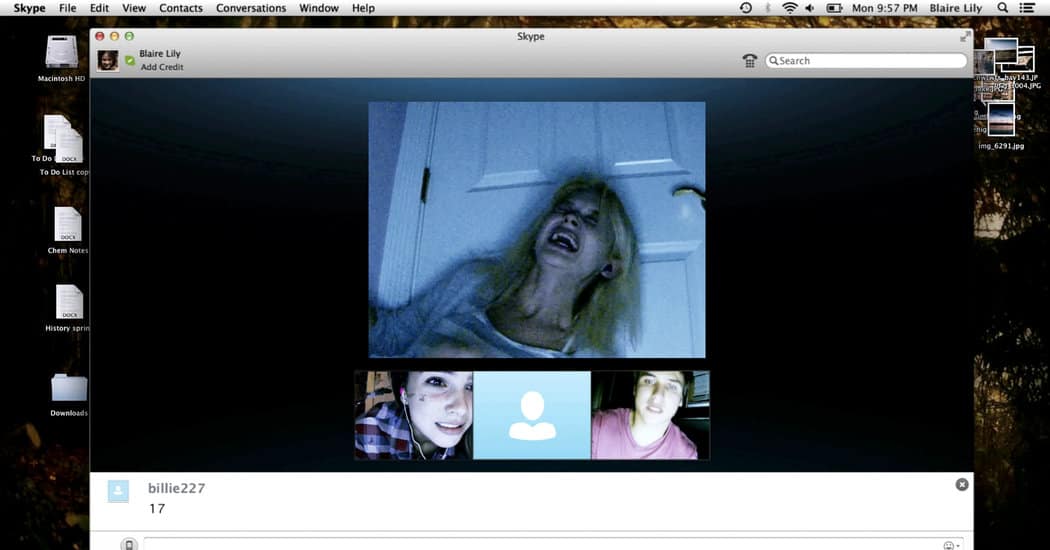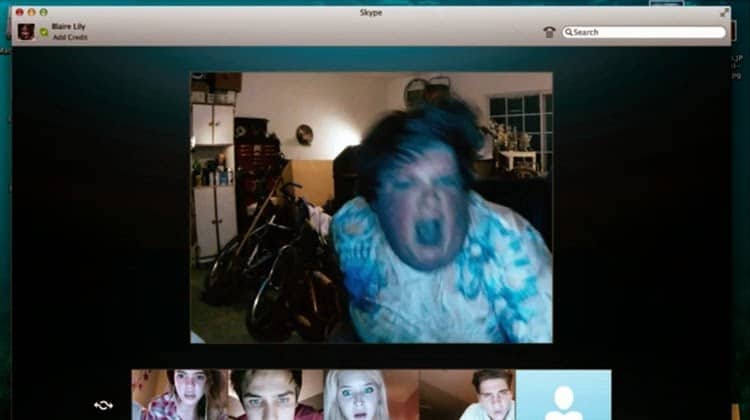 Synopsis: The spirit of a dead girl, Laura, who committing suicide a year earlier as a result of cyber-bullying, returns to exact revenge on Blaire and four of her friends during an on-line chat session.
Director: Leo Gabriadze
Runtime: 83 minutes
MPAA Rating: R
IMDb: 5.8/10  Rotten Tomatoes: 61%
Netflix (US): No
Jump Scares:  5 (2 major, 3 minor)
Jump Scare Rating: The entire movie takes place on a laptop screen which limits the ability of the jump scares to be truly effective. Still, there are a handful of well placed jump scares, the most notable occurring at the 47 minute mark.


WARNING: The following may contain spoilers
Jump Scare Times
35:19 – There is a short scream and the webcam, which was focussed on Val, suddenly falls to the ground.
37:06 – There is a loud thud and the webcam moves to Val's motionless body lying on the ground.
47:24 – There are several seconds of broken video from Ken's webcam which show a distressed Ken being
slammed into the computer desk and putting his hands and face in a blender. [Video]
1:09:25 – Jess's webcam shows a brief image of her crouching on the bathroom floor screaming. Several seconds later the webcam shows Jess with a hair straightener in her mouth.
1:16:32 – Hands reach down and close the laptop screen, accompanied by a loud NO!, a few seconds later the ghost of Laura lunges at the screen. [Video]
(Major scares in bold)
Download a .srt file of the jump scares in Unfriended [more info].