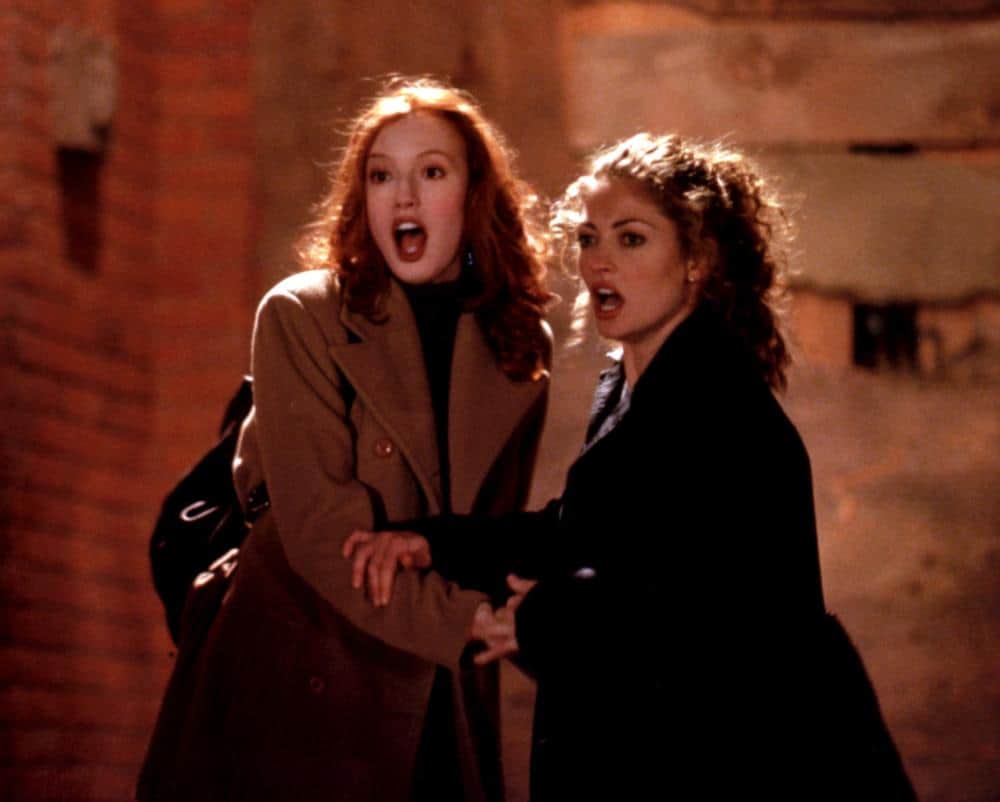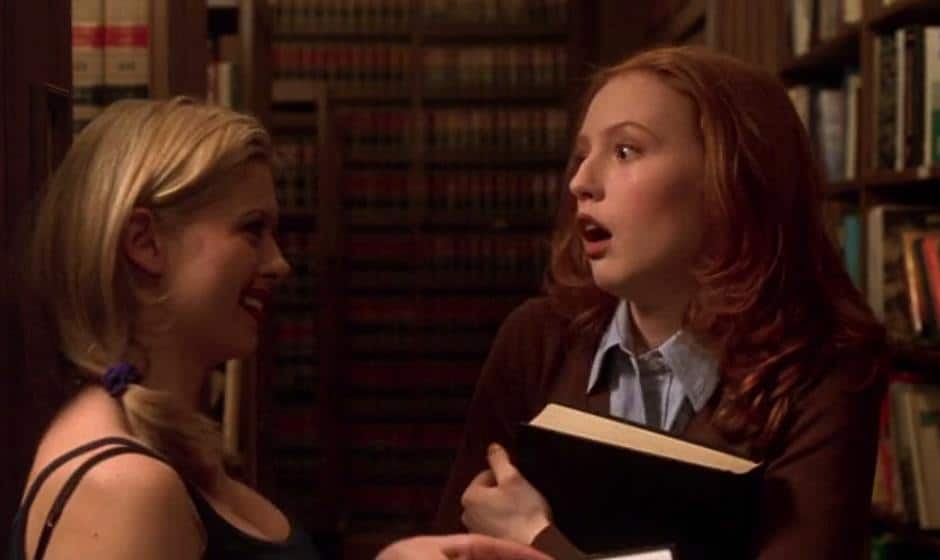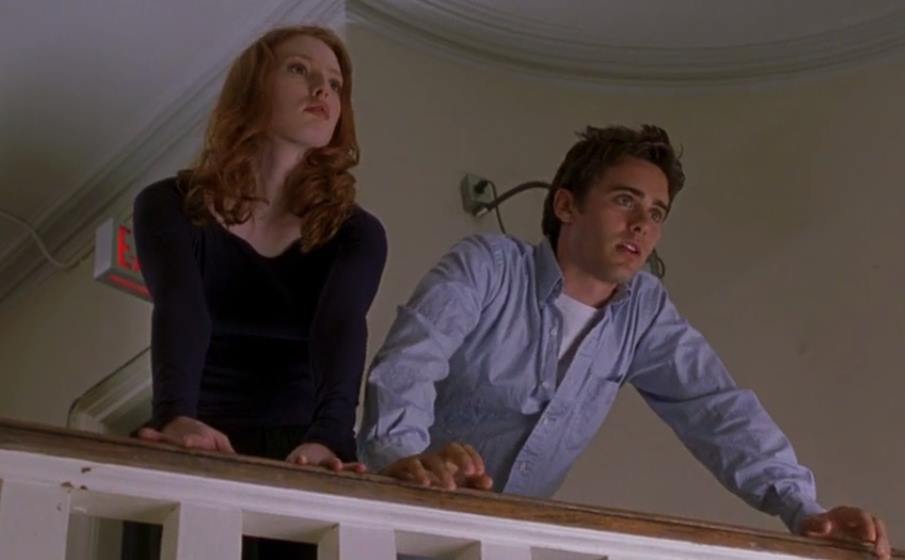 See below for the exact times and descriptions of the 17 jump scares in Urban Legend, which has a jump scare rating of 4.0.
Jump Scare Rating: Numerous jump scares throughout, some of which are quite effective. Not recommended for those who dislike jump scares.


Synopsis: A serial killer appears on a college campus who appears to be basing his killings on various urban legends.
Contributor: Anthony Wilson contributed all the information on this page (Sign up now to become a contributor too! Learn more)
Director: Jamie Blanks
Runtime: 100 minutes
WARNING: The jump scare descriptions listed below may contain minor spoilers

Jump Scare Times
00:04:19 – The gas station attendant appears beside Michelle's window. [Video]
00:13:43 – Damon comes up behind Brenda and Natalie and surprises them. [Video]
00:14:26 – Natalie is surprised by the janitor as she enters her campus hall.
00:28:46 – Someone appears behind Damon and puts a rope around his neck while he is urinating in the woods.
00:29:26 – A hooded figure appears in front of Natalie.
00:36:29 – Sasha runs into Natalie in the library. [Video]
00:39:31 – The killer grabs Tosh around the mouth.
00:49:00 – Natalie opens a door in Professor Wexler's office and is surprised by a coat resembling the one worn by the killer.
00:50:13 – Natalie pulls back a door to reveal Professor Wexler.
00:57:31 – Reese puts her hand on Dean Adams shoulder as he goes to open his car door.
00:58:42 – A knife appears from underneath the car, and Dean Adams ankle is cut.
01:02:57 – The janitor surprises Reese.
01:09:30 – Sasha walks up to a window as is surprised by the hooded killer appearing on the other side.
01:10:34 – Sasha runs into the killer on some stairs.
01:14:40 – Natalie and Paul are surprised by Brenda coming around a corner.
01:23:11 – Natalie opens a door and Parker's dead body falls out.
01:23:32 – Natalie opens another door and sees Damon's dead body hanging.
(Major jump scares in bold)
Watch with subtitles that warn you about jump scares! Download the .srt file of the jump scares in Urban Legend. [More info]
Report inaccurate data: Contact us with the URL of this page and a description of what data is inaccurate. We'll work to get it fixed!