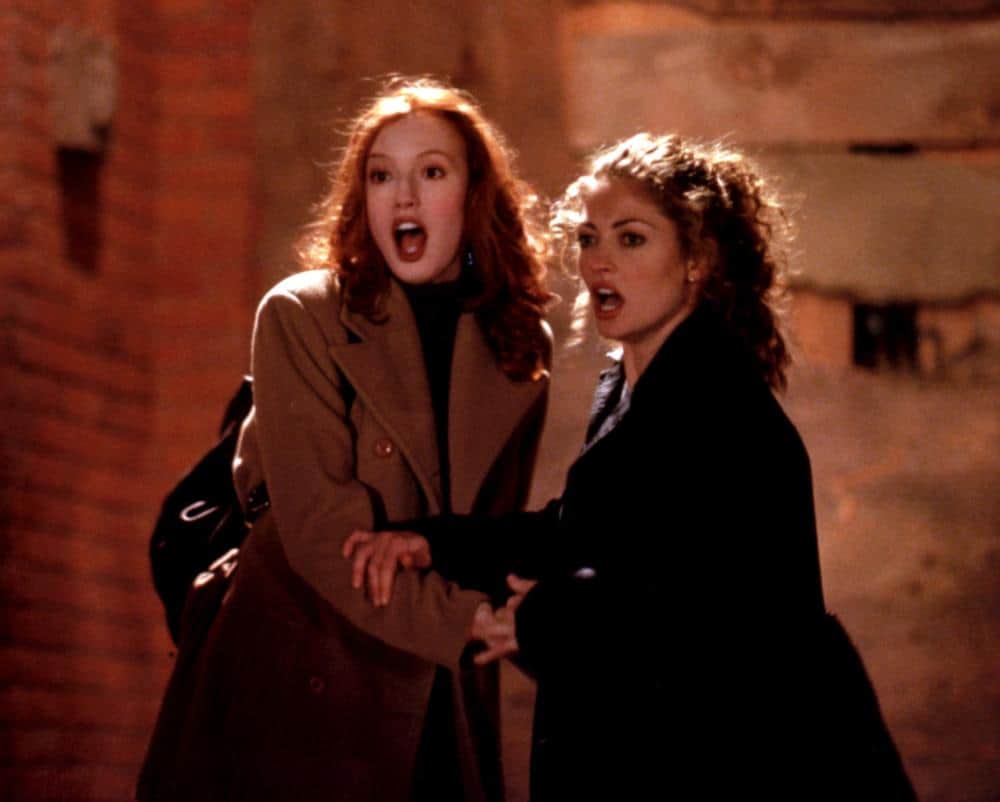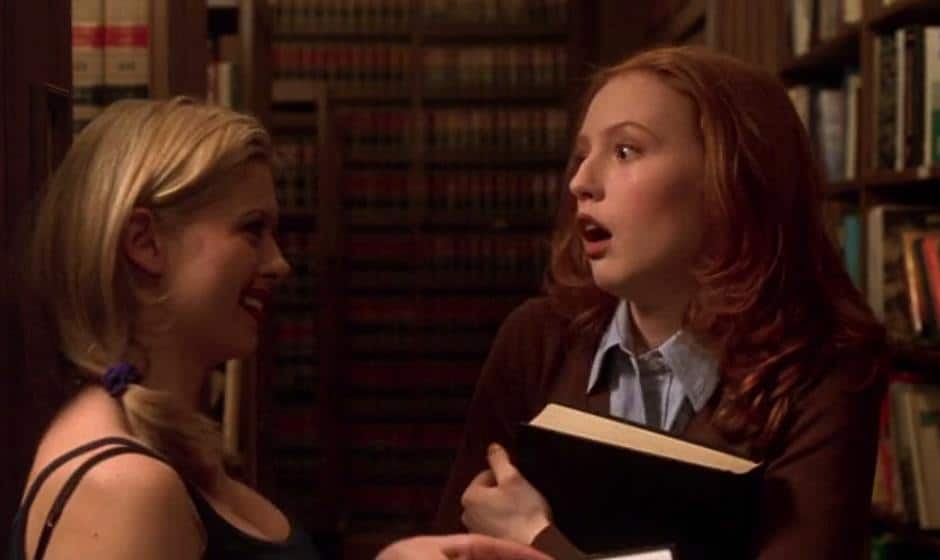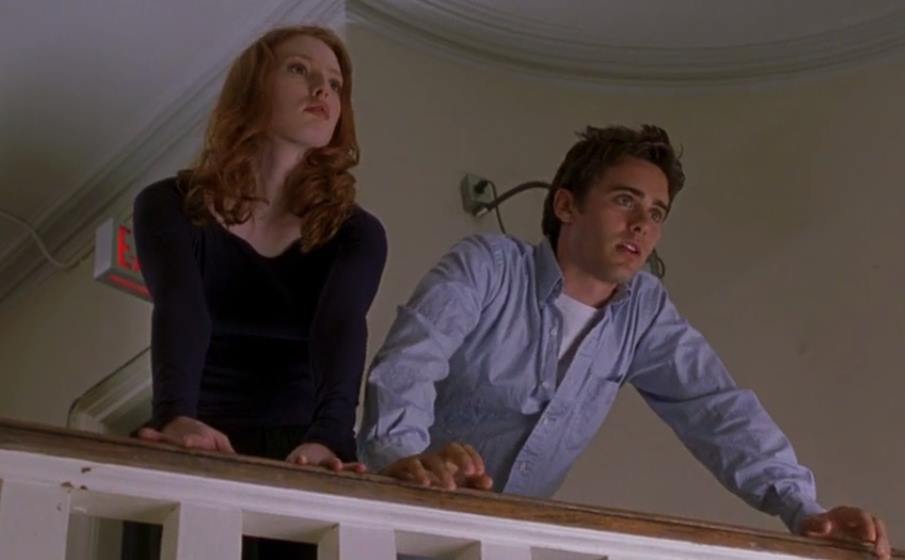 Synopsis: A serial killer appears on a college campus who appears to be basing his killings on various urban legends.
Director: Jamie Blanks
Runtime: 100 minutes
MPAA Rating: R
IMDb: 5.5/10  Rotten Tomatoes: 20%
Netflix (US): No
Jump Scares:  17 (3 major, 14 minor)
Jump Scare Rating: Numerous jump scares throughout, some of which are quite effective. Not recommended for those who dislike jump scares.


WARNING: The following may contain spoilers
Jump Scare Times
4:19 – The gas station attendant appears beside Michelle's window. [Video]
13:43 – Damon comes up behind Brenda and Natalie and surprises them. [Video]
14:26 – Natalie is surprised by the janitor as she enters her campus hall.
28:46 – Someone appears behind Damon and puts a rope around his neck while he is urinating in the woods.
29:26 – A hooded figure appears in front of Natalie.
36:29 – Sasha runs into Natalie in the library. [Video]
39:31 – The killer grabs Tosh around the mouth.
49:00 – Natalie opens a door in Professor Wexler's office and is surprised by a coat resembling the one worn by the killer.
50:13 – Natalie pulls back a door to reveal Professor Wexler.
57:31 – Reese puts her hand on Dean Adams shoulder as he goes to open his car door.
58:42 – A knife appears from underneath the car, and Dean Adams ankle is cut.
1:02:57 – The janitor surprises Reese.
1:09:30 – Sasha walks up to a window as is surprised by the hooded killer appearing on the other side.
1:10:34 – Sasha runs into the killer on some stairs.
1:14:40 – Natalie and Paul are surprised by Brenda coming around a corner.
1:23:11 – Natalie opens a door and Parker's dead body falls out.
1:23:32 – Natalie opens another door and sees Damon's dead body hanging.
(Major scares in bold)
Download a .srt file of the jump scares in Urban Legend [more info].