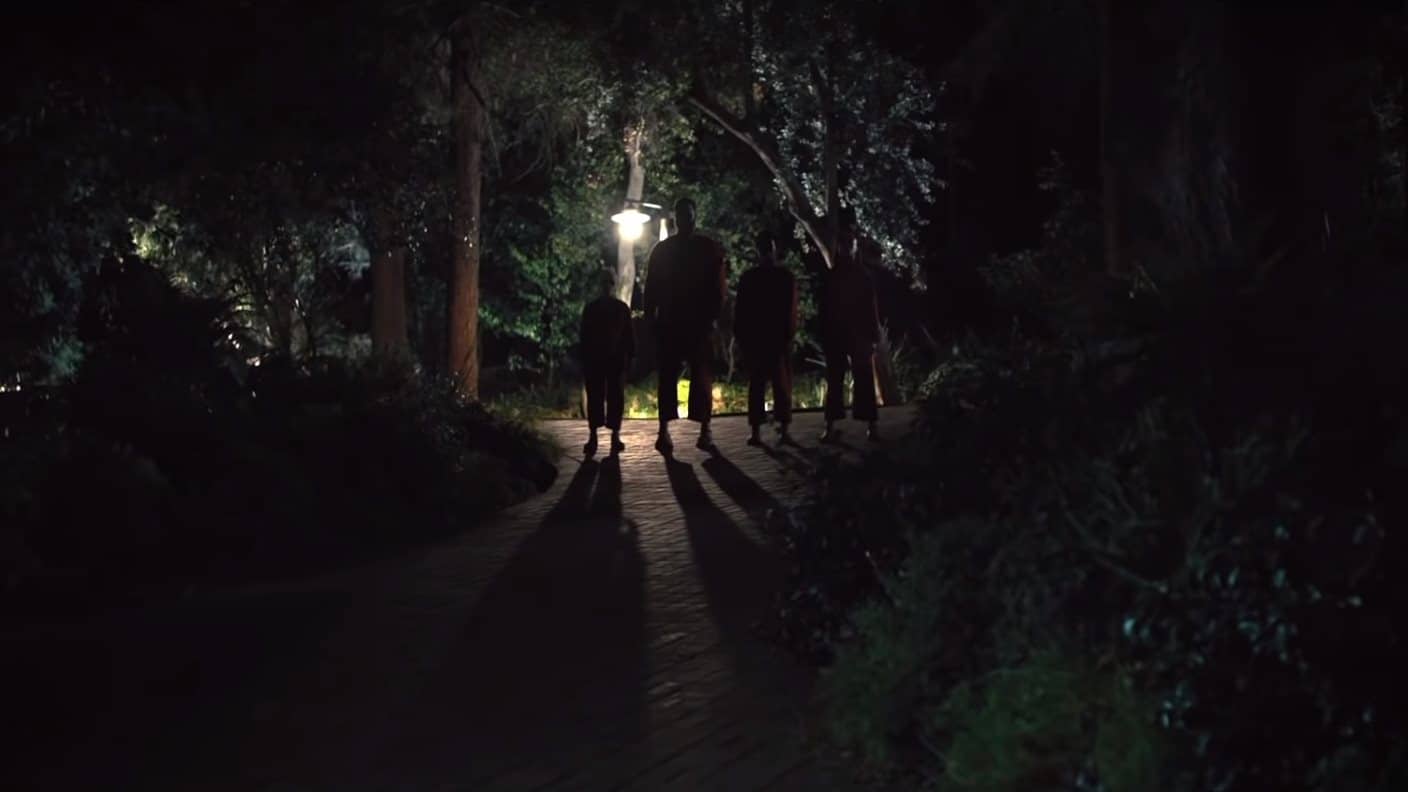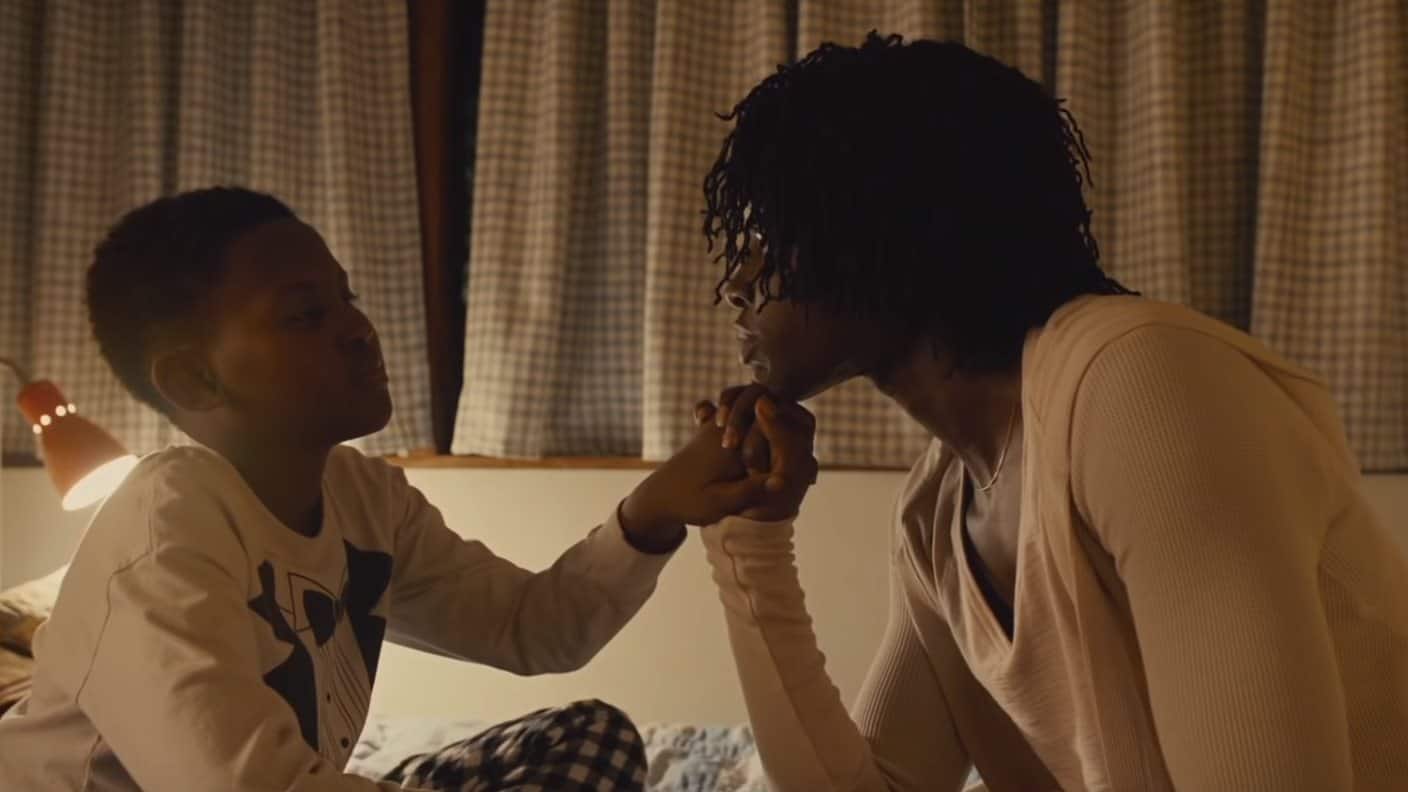 Synopsis: An American family find themselves under attack by their doppelgangers while on vacation.
Director: Jordan Peele
Runtime: 116 minutes
MPAA Rating: R
IMDb: 7.4/10  Rotten Tomatoes: 94%
Netflix (US): No
Tags: Home Invasion, Mystery
Jump Scares:  11 (0 major, 11 minor)
Jump Scare Rating: There are jump scares in Us although they are minor and far less intrusive than one might expect from a modern home invasion horror movie. Most of the jump scares occur in the middle of the movie between the 40 and 90 minute mark.

WARNING: The jump scare descriptions listed below may contain minor spoilers
Show Descriptions
Jump Scare Times
Jump scare timings are based on a theatrical viewing and may not be precise.
6:53 – After a girl enters the Vision Quest building, a mechanical owl jumps out at her.
18:22 – Jason, wearing a mask, jumps out at Zora in the bathroom.
27:46 – A Frisbee whizzes past Adelaide and Kitty as they talk on the beach.
40:10 – There are several loud bangs on the door.
40:50 – A masked person pops up outside the window beside Zora.
43:56 – There is a loud crash as a boy crawls out from behind Zora, Jason, and Adelaide.
1:02:45 – After Jason runs to Adelaide, his doppelganger suddenly appears in the hallway behind him.
1:20:53 – Adelaide grabs a saucepan and swings around to attack one of the doppelganger twins who jumps on her.
1:23:09 – The Zora doppelganger breaks through the sun roof.
1:24:26 – The doppelganger girl reaches out towards Adelaide as she searches for her in the bushes.
1:31:12 – The mechanical owl jumps out at Adelaide as she enters the house of mirrors.