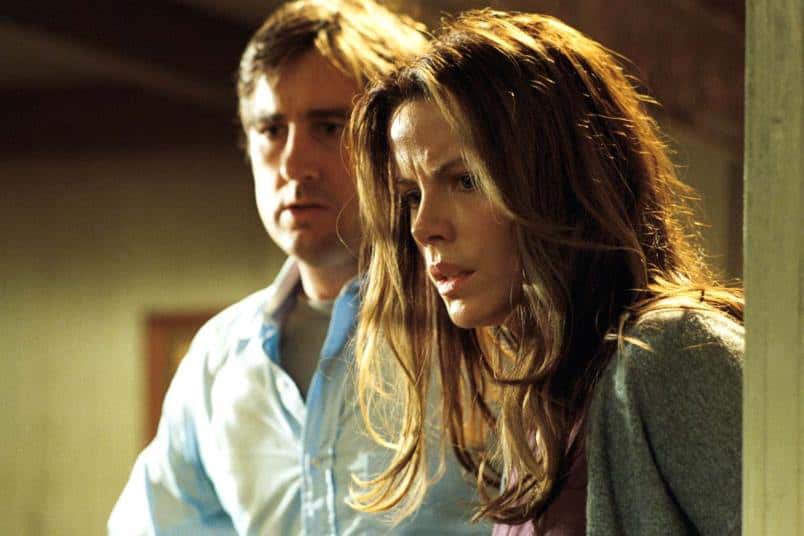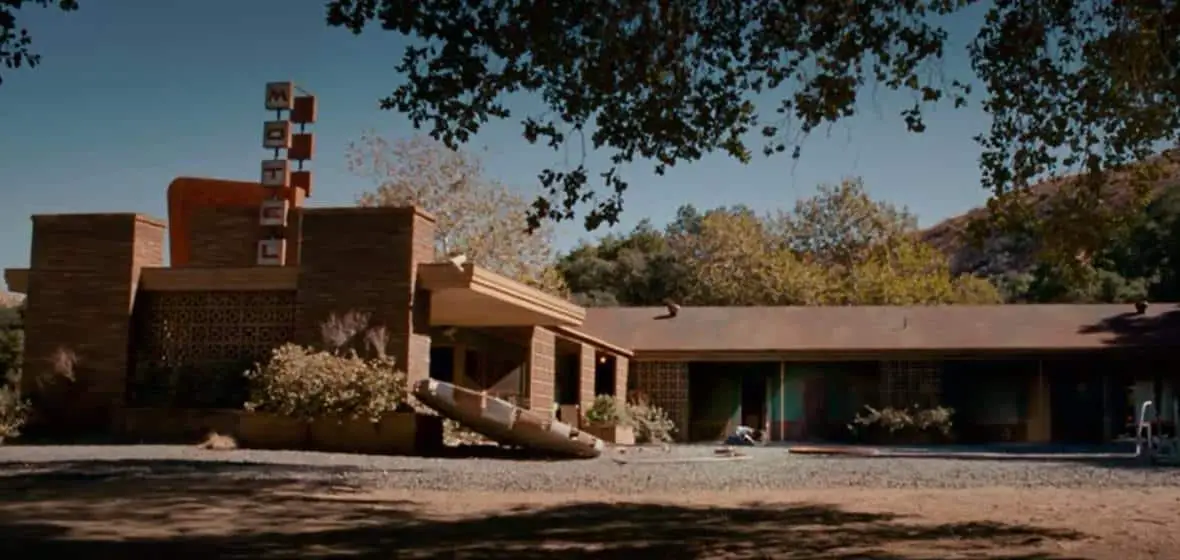 Synopsis: Married couple Amy and David find themselves in an isolated motel after their car breaks down and soon realize they are intended to be the newest victims of a snuff film.
Director: Nimród Antal
Runtime: 85 minutes
MPAA Rating: R
IMDb: 6.2/10  Rotten Tomatoes: 56%
Netflix (US): No
Jump Scares:  12 (0 major, 12 minor)
Jump Scare Rating: More of a thriller than a horror movie, the jump scares in Vacancy are relatively minor.

WARNING: The following may contain spoilers
Jump Scare Times
8:19 – Someone appears beside the driver's side window of the car.
27:08 – There is some very loud banging on the door.
27:52 – Further loud banging on the door startles Amy.
35:59 – The lights briefly turn on and a masked figure can be seen at the window.
39:46 – A masked face appears at the bathroom window.
40:10 – After a short pause, the banging on the door resumes again.
43:23 – The phone booth is lit up by a car's lights.
50:39 – The motel manager comes up beside the truck driver.
1:03:35 – There is a loud bang as a man attempts to enter the room through a door in the floor.
1:05:31 – As the police officer lowers the bonnet, a masked man can be seen standing behind him.
1:09:12 – David opens the motel door and is immediately attacked by a masked man.
1:15:59 – The motel manager grabs Amy around the neck.
Download a .srt file of the jump scares in Vacancy [more info].