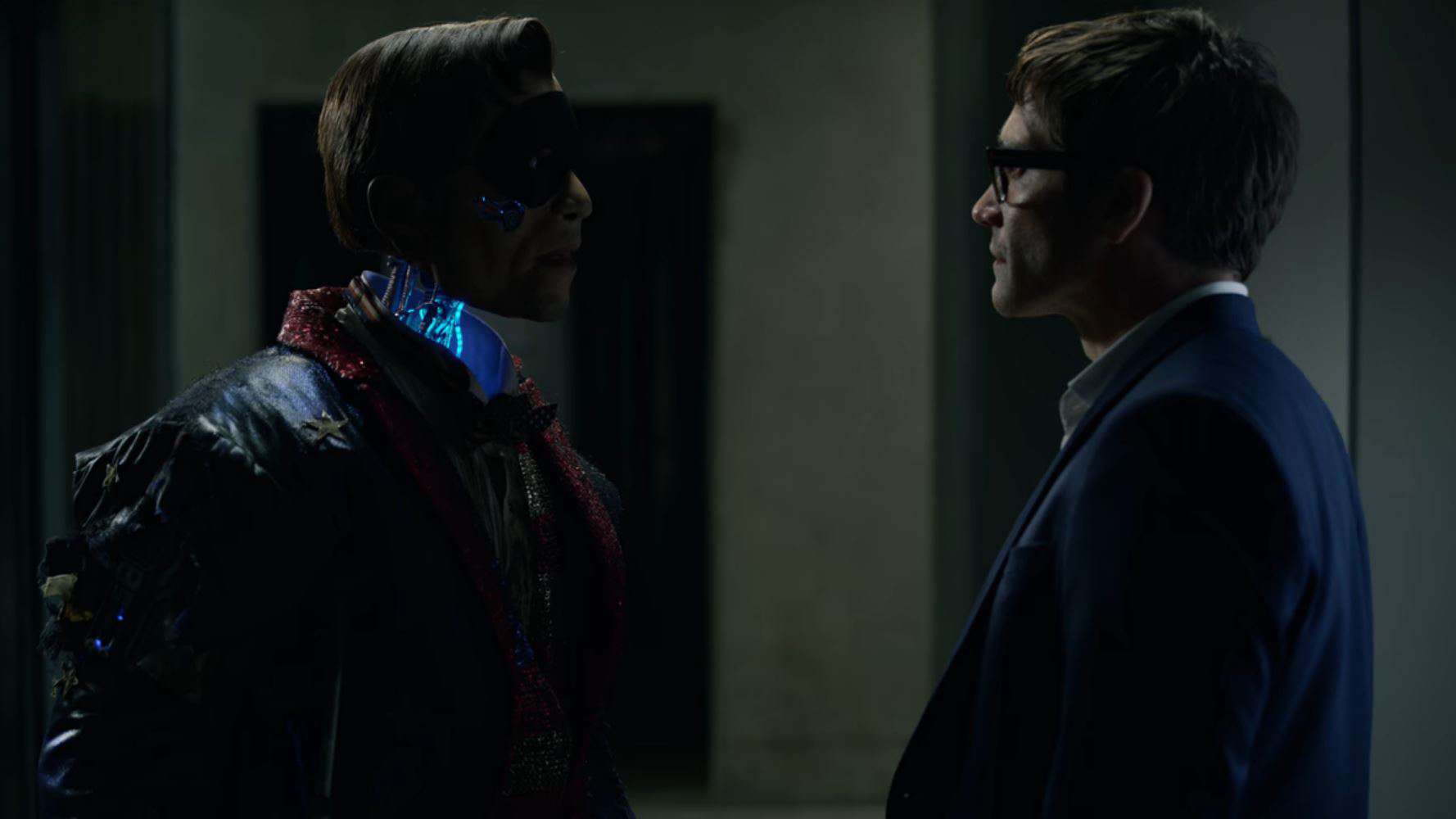 Synopsis: The discovery of a reclusive artist's paintings appear to be connected to the deaths of several players in the world of high-art.
Director: Dan Gilroy
Runtime: 112 minutes
MPAA Rating: R
IMDb: 5.7/10  Rotten Tomatoes: 63%
Netflix (US): Yes
Jump Scares:  10 (2 major, 8 minor)
Jump Scare Rating: Velvet Buzzsaw has a few tame jump scares sprinkled throughout but is substantially less scary than most modern horror movies.

WARNING: The jump scare descriptions listed below may contain minor spoilers
Show Descriptions
Jump Scare Times
Netflix reverse time-stamps included in brackets.
21:41 (1:30:48) – A cat walks out from behind a lamp just after Josephina turns it on.
42:57 (1:09:32) – Bryson looks in the rear view mirror and sees a man in the back seat.
44:38 (1:07:51) – A monkey's hand comes out of the painting and grabs Bryson around the head.
55:03 (57:26) – A man walks in front of Morf accompanied by a loud jump scare sound effect.
1:01:04 (51:25) – As Jon adjusts the lightbulb a hand suddenly appears above him.
1:04:53 (47:35) – Morf looks at the painting and a hand suddenly moves.
1:15:08 (37:21) – Gretchen's arm is suddenly pulled into the sphere.
1:19:22 (33:07) – Morf sees Gretchen on the side of the bus and she moves to reveal a dismembered arm.
1:21:32 (30:57) – A man suddenly opens the door to the sound proof room.
1:38:36 (13:53) – Hoboman suddenly reaches out and bangs on the wall with one his crutches (just missing Morf).
(Major scares in bold)
Download a .srt file of the jump scares in Velvet Buzzsaw [more info].