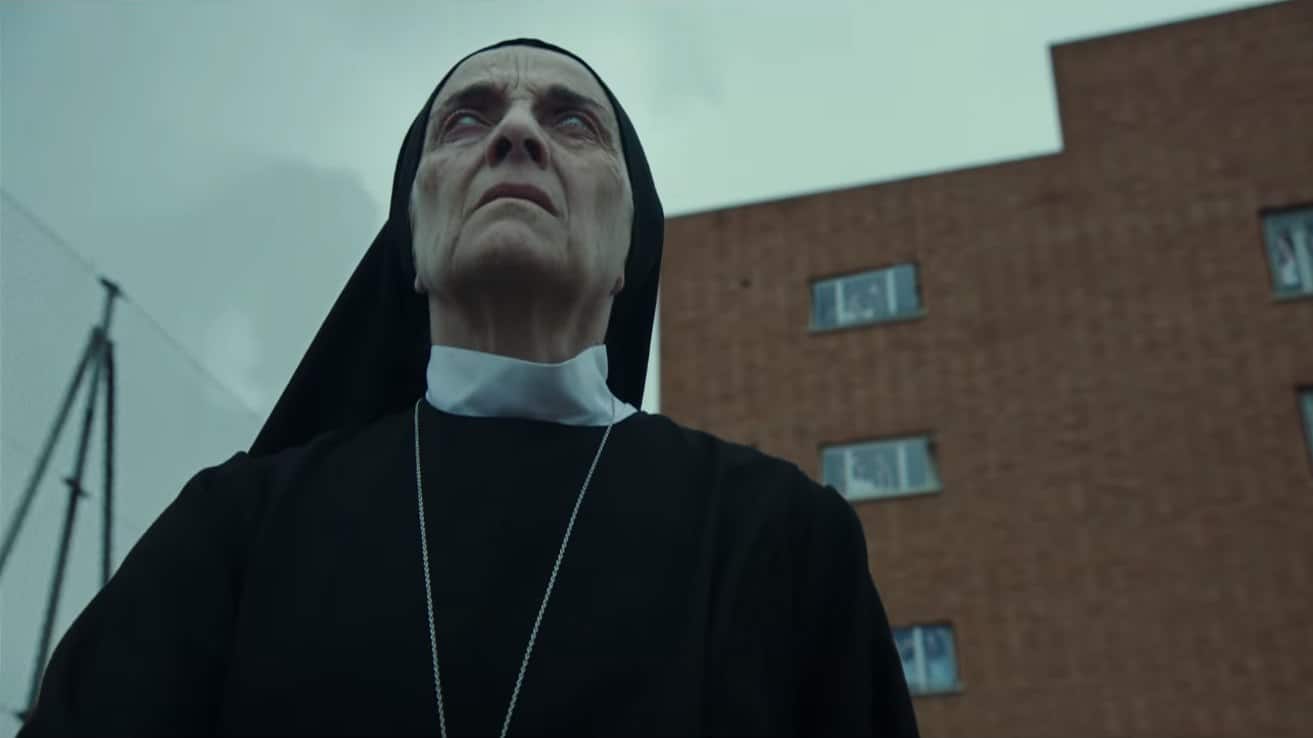 Synopsis: Set in Madrid in the early 1990s, a teenage girl is pursued by a demonic entity after she plays with a Ouija board.
Director: Paco Plaza
Runtime: 105 minutes
MPAA Rating: Unrated
IMDb: 6.5/10  Rotten Tomatoes: 100%
Netflix (US): Yes
Tags: Foreign, Possession, Religion & The Occult
Jump Scares:  10 (1 major, 9 minor)
Jump Scare Rating: There are a couple of undeniably creepy moments around 30 minutes into the movie however viewers that can get through these scenes shouldn't have too many problems with the rest of the movie. Veronica relies more on atmosphere than jump scares however there are still a few shocks scattered through the middle and later parts of the film.


WARNING: The jump scare descriptions listed below may contain minor spoilers
Show Descriptions
Jump Scare Times
Netflix "reverse" time-stamps are included in brackets.
19:17 (1:26:04) – Diana and Rosa are startled as they shine their torches on each other.
20:04 (1:25:16) – Veronica suddenly sits up and lets out an unnatural scream.
35:31 (1:09:47) – As Veronica reaches out to touche the glass cup, the television suddenly turns on.
39:59 (1:05:22) – Hands reach out and pull Veronica onto the bed.
53:28 (51:52) – Accompanied by a sound effect, the demon walks into Lucia's room.
58:12 (47:08) – Veronica sees a figure in the window.
1:26:45 (18:35) – Veronica touches the mattress and a hand reaches out of it and grabs her.
1:27:46 (17:35) – Antoñito, who is standing by the kitchen door, is pulled away by the demon.
1:28:17 (17:03) – The demon walks past the window.
1:29:22 (15:58) – There is a bolt of lightning and the demon can briefly be seen in the corner of the room.
(Major scares in bold)
Download a .srt file of the jump scares in Veronica [more info].