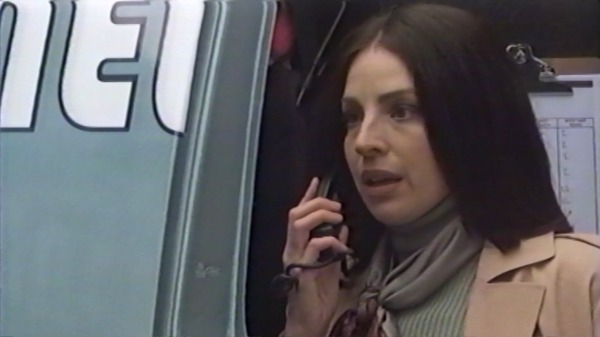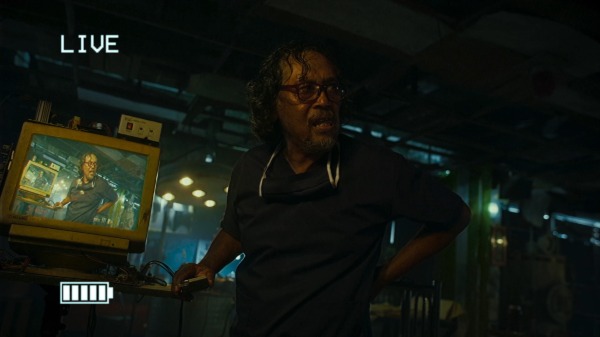 See below for the exact times and descriptions of the 12 jump scares in V/H/S/94, which has a jump scare rating of 2.5.
Jump Scare Rating: Several jump scares scattered throughout the segments, though none are particularly unsettling.

Synopsis: In the fourth installment of the VHS franchise, a police SWAT team raids a site assumed to be a drug lab. Instead, they uncover the base of operations of a cult with a collection of sinister VHS tapes.
Contributor: Nikola Donov contributed all the information on this page (Sign up now to become a contributor too! Learn more)
Director: Simon Barrett, Chloe Okuno, Ryan Prows, Jennifer Reeder, Timo Tjahjanto
Runtime: 100 minutes
Netflix (US): No
Tags: Action, Anthology, Body Horror, Cannibalism, Crime, Found Footage, Forest / Woods Setting, Gory, Monsters & Mutants, Religion & The Occult, Paranormal, Supernatural
WARNING: The jump scare descriptions listed below may contain minor spoilers

Jump Scare Times
00:13:00 – An eye appears in the man's belongings.
00:15:41 – A man appears in front of the camera.
00:36:36 – Banging from the coffin knocks things over.
00:37:25 – Mr. Edwards turns around.
00:38:14 – Hayley looks around with the camera and a severed hand moving around on its own causes her to scream.
00:39:17 – Hayley looks up from the ground and Mr. Edwards is running straight at her.
00:55:14 – One of the soldiers reaches out for the woman who quickly grabs him on the arm.
01:01:09 – There is a sudden loud noise during a quiet scene as someone gets attacked in another room.
01:05:27 – The police officer appears behind her.
01:10:04 – The subject runs into frame and rams into the soldier from the side.
01:33:23 – A strange creature eats a man's face.
01:34:27 – The creature reappears.
(Major jump scares in bold)
Watch with subtitles that warn you about jump scares! Download the .srt file of the jump scares in V/H/S/94. [More info]
Report inaccurate data: Contact us with the URL of this page and a description of what data is inaccurate. We'll work to get it fixed!